Communications agency unveils new name, brand, website and company values
Built environment-focussed comms agency MPC has revealed an overhaul of its brand identity, name, website and values, as it launches as Meeting Place.
Established in 2006, the business is one of the sector's most established agencies, working with clients across the built environment to deliver positive change for new developments through planning comms and public relations.
On the back of several recent client wins, the rebrand coincides with record revenues for Meeting Place across its regional offices, a 28% boost in like-for-like revenues over the last six months, and a headcount growth from 26 to 37 over the last year.
According to Meeting Place's Managing Director, Nikki Davies, the changes underpin a new direction for the business as it sets its sight on growth across streamlined core services – planning communications and public relatio
Meeting Place's new website outlines how its planning comms team will utilise public affairs, social value and digital campaign experience in an effort to bring communities together to recognise the potential of the built environment.
And combining its sector knowledge with an integrated approach to PR, its public relations team will shape client campaigns to build awareness and understanding
Nikki said: "We're thrilled with the outcome of our new rebrand, which coincides nicely with a period of growth across our teams, as we start the year on a strong footing
"Our new values – insight, inclusivity and courage – dovetail with our clearly defined mission to use the built environment as a catalyst for positive change; whether that's environmental, social or economic benefits.
"We believe our streamlined approach of planning comms and PR will serve as a key differentiator in the industry, and one which champions best-practice and delivers for communities, clients and the media alike
"Whether we're gaining support for a new hospital in East Anglia, homes for first-time buyers in Devon, establishing a housebuilder's ESG strategy, or driving awareness through PR – we're on a mission to use the built environment as a force for good."
Meeting Place's client roster, which includes Legal & General and Places for People was recently strengthened following several client wins, including Regal London, Longfellow Real Estate and several solar energy providers. Headquartered in Bristol, Meeting Place has staff working remotely in locations across England and Wales following a move to a flexible working model.
The agency's Regional Director for Midlands, Western & the North, Helen Goral, said: "Having bolstered our public relations, digital and design offering, our expanded teams will be central to the company's growth targets this year. Across the region, we have seen a significant increase in demand for planning communications expertise and we are working on numerous high-profile projects which have contributed to a 20% like-for-like revenue increase year on year.
"The range and calibre of our recent wins underpin our ability to deliver return on investment and impactful comms for clients. Despite the recent economic situation, we're still seeing a lot of confidence across the built environment, with our breadth of services allowing us to take a holistic, integrated view of client needs
"It's incredibly exciting to be starting the year on a high, with record revenues, project wins and a vibrant new brand. We believe the built environment has so much potential as a force for good and we can't wait to see what 2023 brings."
For more information on Meeting Place, please visit: www.meeting-place.uk 
There are lots of brilliant events and other opportunities for creative businesses this February and March. See the full list below.
Events are either free or discounted for Bristol Creative Industries members. Some other opportunities are exclusive to members. Not a member? Join today.
---
9 February, 12.30pm
Fearless Girl: How to make your brand famous and why that matters
However big or small your business, nothing has more commercial impact than fame. Join us in Bristol to hear Pete Bracegirdle share the incredible story of 'Fearless Girl' and what she can teach us about how to make your brand more famous. Book your ticket here.
10 February, 8.30am
Wake Up Call: The DIY guide to filming short-form marketing videos
Join Inkwell founder Chris Goodfellow for advice on how to create your own high-quality videos.
Wake Up Call is an online event exclusive to BCI members. Book your ticket here.
23 February, 4pm
Data privacy workshop
Join Rebecca Steer, Steer & Co's award-winning lawyer, for this talk at Watershed in Bristol on data privacy laws in the UK and Europe and how they affect creative, digital and tech businesses. Book your ticket here.
24 February, 8.30am
Wake Up Call: Workshop Wizardry – How to run magical workshops with your team and clients
Join Mette Davis for top tips on how to deliver a great workshop experience for your team and clients.
Wake Up Call is an online event exclusive to BCI members. Book your ticket here.
24 February
Legal surgery
BCI members can book a free 30 minute call with Rebecca Steer, an award winning business lawyer. Book your call here.
1 March, 12.30pm
BCI members' lunch
The free BCI members' lunch at The Square Club in Bristol is an opportunity for members to build connections while enjoy a delicious buffet lunch. Book your ticket here.
3 March, 9.30am
Walk & Talk outdoor networking event
A networking event with a difference! A great opportunity for BCI members to make some new creative industry connections whilst exploring the countryside. Book your ticket here.
7 March, 5.30pm
Bristol Creative Industries freelancer networking drinks
Come along to our freelancer networking drinks at The Square Club in Bristol to widen your networks, make new connections, discuss common problems, and discover potential opportunities for collaboration. Free for BCI members. Book your ticket here.
29 March, 12.30pm
BCI members' lunch
The free BCI members' lunch at The Square Club in Bristol is an opportunity for members to build connections while enjoy a delicious buffet lunch. Book your ticket here.
31 March
Legal surgery
BCI members can book a free 30 minute call with Rebecca Steer, an award winning business lawyer. Book your call here.
BCI member competition: Win a three months private office tenancy
Forward Space is offering BCI members with turnover below £150,000 the chance to win a free office for three months in Bristol's Boxworks. Find out more.
New BCI member benefit: Legal help and templates from LawBite
A new partnership between BCI and LawBite gives members access to free and affordable legal expertise. Find out more.
Take part in BenchPress 2023, the UK's largest survey of independent agency owners
Our friends at The Wow Company have launched BenchPress 2023, the largest survey of independent agency owners in the UK.
It's the perfect opportunity for Bristol Creative Industries members to benchmark themselves against their peers and build a picture of the latest trends impacting agencies across the country. Find out more.
Event: The CMO's Guide to Customer Acquisition  
Microsoft will join a select panel of senior marketing professionals in Bristol this March to discuss how businesses can best drive more online customers through digital marketing. 
Hosted by South West performance agency Launch, the breakfast event will be held on March 22nd at the Showcase Cinema de Lux in Bristol from 8:30 – 11am.  
The CMOs Guide to Customer Acquisition will provide a vital opportunity for like-minded marketers and brands to listen and debate with other CMOs about their successes, challenges and their strategies around data, conversion optimisation and paid media.   
Marion Gould, Client Partner Lead at Microsoft, will be speaking on 'Marketing with purpose: how to create a strong brand in digital marketing.' Also on the schedule is the managing director of Launch, Jaye Cowle, who will chair a panel debate with senior marketing leaders to open the event, discussing the evolution of performance marketing.  
Jaye Cowle says: "This is set to be a really insightful event for marketers, brands, and business owners. Together with our brilliant guests, and media partner Microsoft, you can learn how brands like yours are getting the most from their performance marketing activity."  
In addition to Microsoft, there will be panel discussion with Barney Bell, Head of Marketing for David Salisbury; Piers Tincknell from Atomic Smash and Harriet Barter, Account Director at Launch, on 'Why channel diversification is key to converting and finding new audiences.' 
Data Strategist, Michael Patten, will discuss the countdown to GA4 in 'Leverage your data to target new customers.' In addition, Launch's Conversion Director Joe Johnston will be joined by Account Manager Josh Marinaro to discuss the customer experience: 'How incremental website changes can bring big results.' 
Find out more about the schedule and book a place at this event 
Picture: Marion Gould, Client Partner Lead at Microsoft, will be speaking on Marketing with Purpose.
LawBite, the digital legal service platform transforming access to legal advice, has announced a partnership with Bristol Creative Industries, providing top-quality legal advice to the region's creative sector.
Through the LawBite platform, BCI members have easy access to affordable and clear advice, whatever the size and stage of their business.
For businesses striving to grow, there can be lots of headwinds to contend with, from Covid to Brexit, to rising interest rates. Often, businesses simply need to adapt to new ways of trading as the market economy changes. In these times, high-quality legal advice can make the difference between success and failure.
LawBite has built a legal marketplace that democratises how law is delivered to SMEs, streamlining the connection between business owners with a legal issue and high-quality lawyers, solicitors and mediators.
Examples of common legal issues businesses face include:
Contract and agreement obligations

Employing people as contractors or from the EU

Protecting IP and dealing with infringements

Commercial property leases and documentation

Complying with data privacy and GDPR

Internal and external disputes that are causing concern 

Smooth fundraising and shareholder management  
These and many others are regular legal issues that business owners face. In fact, research shows that the average business faces eight such commercial and corporate issues each year.
Alli Nicholas, BCI's Membership Manager, said:
"Our members need access to legal support for many aspects of running their businesses – from people to property. Most don't have inhouse legal support so being able to provide quick access to legal advice through our membership, including free consultations and templates, will offer an added layer of expertise to our creative community."
The LawBite platform has been designed with businesses in mind, ensuring they can access expert legal advice, but faster and much cheaper. Using the latest technology, the secure platform and app help to remove the complexity and uncertainty when business leaders are looking to engage with a lawyer.
Clive Rich, Founder and CEO at LawBite, said:
"We are determined to help SMEs find affordable and accessible legal advice, which will help them to succeed in these uncertain times. For members, they will have access to our Essentials subscription plan, which includes a free 15 minute consultation with one of our lawyers, five free business templates, free legal health check tools, and many other benefits.

"By partnering with a network like Bristol Creative Industries we are able to provide access to our platform to a large number of businesses in one go and create a community of support within that network."
With LawBite's free Essentials subscription plan, BCI members can receive:
A free 15 minute consultation with a lawyer
£15 p/h off of our legal advice rate
X5 free business legal templates
Free legal health check tools
Webinars, blogs, hints and tips
Partner discounts
If you're a Bristol Creative Industries member, you can access this new benefit by logging in to the member portal.
If you're not a Bristol Creative Industries member, join here.
Becoming a member of Bristol Creative Industries brings many benefits. We regularly add new opportunities so here is a guide to the latest benefits you can enjoy by signing up. We'll keep this post regularly updated.
Join Bristol Creative Industries from only £4.50 a month.
Appear in the member directory
Showcase your best work and attract new clients with a company profile in the Bristol Creative Industries member directory. The directory receives lots of visits every month from people looking for services from creative businesses.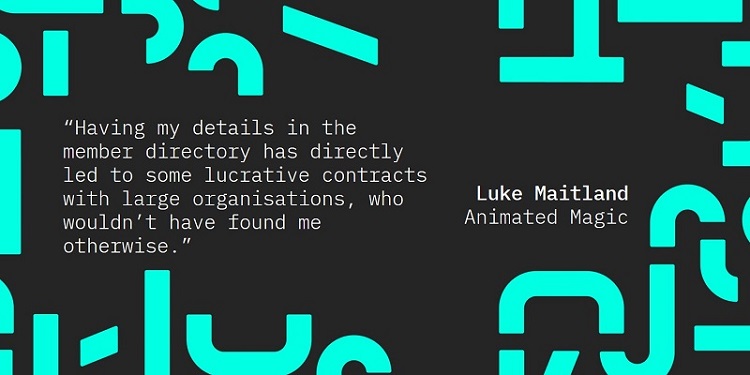 Self-publish content
Got some business advice or news to share? As a Bristol Creative Industries member you can self-publish content on our website and it will appear on your member profile. We upgrade great content to the newsfeed and include four posts in our monthly email newsletter.
To get an idea of the content topics that do well, here are the top 20 posts by members in 2022.
Enterprise Nation Jessica Morgan from Carnsight Communications discussed the benefits of posting content in this interview.
Advertise jobs on the BCI jobs board
The Bristol Creative Industries jobs board attracts thousands of job hunters every month. As part of your membership, you can post unlimited free job adverts, saving you on average £3,500 per candidate.
Piers Tincknell, co-founder of Atomic Smash, is one of BCI's longest serving members and he told us in a member profile interview how he regularly uses the jobs board to recruit new employees.
Attend members' lunches
BCI's monthly members' lunches are a perfect opportunity for members to catch up with fellow members and the BCI team.
Everyone has a slot of up to three minutes to tell the others a little about who they are and what they do and share any news and/or challenges. You don't need to fill the full three minutes. We usually find some common themes emerge to discuss over the course of the session.  It's all very informal with no need to stand up and present slides.
The events are free to attend for members. They are a mix of in person and virtual events. The in person sessions are at The Square Club in Bristol and include a free buffet lunch.
Check the events section of details of the next lunches.
Discounts for keynotes and workshops
Our flagship keynote events and workshops feature world class speakers sharing their expertise. It's a unique opportunity to access valuable insights for growing your business. Bristol Creative Industries members receive a ticket discount.
Members can currently get a third off the price of tickets to our keynote event on 9 February in Bristol, Fearless Girl: How to make your brand famous and why that matters.
Keen an eye on the events section for the latest events. You can also sign up to the monthly BCI Bulletin to be notified of events.
Attend and host Wake Up Call
Wake Up Call is a member exclusive live webinar that takes place every other Friday at 8.30-9am. The content is delivered by members for members.
Attending the free event gives you access to valuable insights from your fellow members and if you host a Wake Up Call, you can share your expertise and attract potential new clients.
See details for upcoming Wake Up Call events in our events section.
If you're a BCI member and you'd liked to deliver a presentation on a topic of your choice during Wake Up Call, email Sian Pitman.
Join outdoor networking events
The regular BCI Walk & Talk networking sessions are for a group of 12 people who are keen to don their walking boots and explore the stunning countryside around Bristol and Bath.
It's a great opportunity for members to make some new connections whilst getting some much needed fresh air!
The next BCI Walk & Talk is at 9.30am – 12.30pm on 3 March.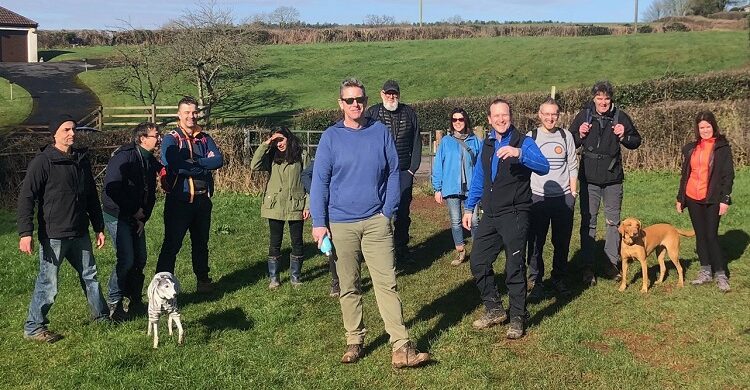 Attend exclusive roundtables
We host regular roundtables for agency leaders to discuss strategic challenges. These events are vital for us to hear from the member community about the key issues you are facing and how we can help. A roundtable on funding led to us creating this popular and regularly updated guide to the latest finance on offer to creative businesses.
If you are interested in getting involved with future roundtables, email Sian Pitman.
Other exclusive opportunities
We regularly offer exclusive opportunities to BCI members. We are currently providing:
Discounts on workspace, hotels and more
Reductions on co-working spaces, meeting rooms, hotel accommodation, a recruitment strategy review and a coffee subscription are just some of the many discounts and offers we've negotiated for members.
Join Bristol Creative Industries from only £4.50 a month.
If you have any questions about membership, email Alli Nicholas
Win a 3-month tenancy at Boxworks, Bristol
The spaces or 'Boxes' are ideal for teams of up to 6
Boxes include superfast fibre, 24/7 access and use of Engine Shed facilities
Closing date is Friday 17th February
Boxworks is a unique workspace in the heart of Bristol's Temple Quarter. Twenty shipping containers have been re-imagined into stylish, affordable private studios perfect for small teams. The studios, or 'Boxes', are super-insulated, come with superfast fibre and 24/7 access. Tenants get access to facilities at Engine Shed too, including lounge access, a communal kitchen, showers and meeting rooms
Startup at Boxworks: Win a Bristol workspace tenancy
To celebrate the entrepreneurial spirit of Bristol's creative community, Forward Space has teamed up with Bristol Creative Industries (BCI) and Circus Journal to launch Startup at Boxworks, a competition to win a 3-month tenancy at Boxworks. Aimed squarely at new businesses and freelancers part of the BCI network, the competition will provide much-needed support for the early stages of a business by giving a fledgling enterprise the space to grow and explore ideas, without the pressure of workspace costs.
The competition is open to all Bristol Creative Industries members with a turnover of £150,000 or less. To apply, entrants simply need to outline why office space would help take their business to the next level by submitting either a written statement, a presentation or a short video.
Full entry criteria is here. Deadline for submissions is midnight on Friday 17th February 2023.
Gavin Eddy, CEO of Forward Space, said
"I've loved seeing the countless businesses we've worked with over the years grow and find success after using one of our spaces. Helping to nurture the next generation of entrepreneurial talent in the South West is something I'm very passionate about too, so I can't wait to see what interesting proposals we see over the coming weeks."
Alli Nicholas, membership manager, Bristol Creative Industries, said:
"Bristol Creative Industries is thrilled to be partnering with Forward Space on this initiative. A 3 month Boxworks residency is such a brilliant opportunity for one of our members, particularly fledgling startups who may currently be working entirely remotely. Finding the right office space is key to the success of any business.  Right next door to Engine Shed, Boxworks is the perfect place to get immersed in Bristol's thriving 'createch' community; making new connections and exploring opportunities for growth."
Simon Tapscott, co-founder and publisher, Circus Journal said:
"Circus is all about celebrating creativity and community in the south-west, and with a third of our readers running their own businesses discovering workspaces that inspire people to come together and collaborate is an important and recurring theme
"We are delighted to be supporting this fantastic initiative to enable the next generation of creatives in Bristol."
There are plenty of exciting elements to running your own business – or any business! Many enjoy the freedom of being their own boss and delegating their own tasks (and where they work from). The thought of being paid to do what you love is an exciting and encouraging commodity.
Knowing what numbers are important when it comes to managing the finances of your business can be daunting, to say the least! We're here to help with this handy video, to give you a quick rundown of what you should be tracking – dependant on your business goals.
Before we begin, it's important to understand what your business goals are. The information you will need will change depending on these goals. For example, if you are in a growth stage, you're going to be tracking different numbers to if you are simply in 'survival mode'. This video will cover the 'must have' numbers to start with.
Turnover (Revenue)
Arguably this is the number that most businesses will focus on, yet many will only look at how they did the month previously. It's super important to have an overview of your turnover as a whole. Keeping an eye on the trends can show you quickly whether your numbers are up or down. If you can determine why your sales are fluctuating, you can implement strategies to ensure those numbers stay on an upwards incline. Without this, you may not even realise your revenue travelling on a downward slope. 
Cost of Sales 
These are the costs that directly relate to being able to provide your business's goods and/or services. Having an account of these costs helps you also understand your gross profit. Make sure you routinely assess this number as it is one you have a lot of control over! How can you add value to your business? And how can you ensure that you get the most value out of these costs?
Operating Expenses
These are the expenses that are for running the business. You need to spend money to earn money, so it makes sense to ensure that you are keeping an accurate record of these expenses. Operating expenses include things such as wages and administration costs. When costs need to be reduced, this is the first place you should look. If you have an accurate record of what you're spending to operate your business, you can evaluate whether you really need that subscription service anymore, or even if there are licenses you can afford to boot if you no longer need them. 
Taxation/Corporation Tax 
This is a sneaky one! Corporation Tax is the tax you pay on any profits you make from successfully doing business, selling assets or investments. You won't get a bill for corp tax but you will be expected to pay by your deadline (which is usually 9 months after your year-end/accounting period). There are certain things you must do to work out how much corporation tax you owe and must pay to HMRC. Corp tax is currently 19% of profits within a financial year…however, this goes up on 1st April 2023 to 25% for companies that make over £250,000. Posting a provision based on monthly profit will help take away that end-of-year scare. Top Tip: This is something that we do monthly for our clients here at FD Works, helping to reduce any big shocks at the end of the year!
Operating Profit
This is the main figure that it all comes down to…how much money did your business make or lose? Obviously, a big one to keep track of! In other words, operating profit is the total income a company generates after paying off all operating expenses. The operating profit figure excludes gains or losses from interest, taxes and investments. This number is a highly effective way to distinguish the health of your business. 
Cashflow
An extra number to keep an eye on is cash flow. Cashflow is the amount of money being transferred in and out of the business. Generally, if your outgoings are consistently greater than your ingoings then your business isn't sustainable and you need to look at what can be done to solve this. However, it's not quite that simple!  You may spend £10k on sales in order to make £100k. Yet, if that money isn't paid on time to you, you can't reinvest another £10k into your next batch of sales. If you've been keeping track of the other metrics mentioned previously, you have the tools in place to troubleshoot your issue and react accordingly:
Generate more profit 

Reduce operating expenses
…And there you have it! In this article, we have broken down the metrics that we think are important to keep track of and understand. Now, this isn't a comprehensive list, so make sure you get in touch with us or check out our website if you are ready to take control of your finances and work with our incredible team. We really believe that numbers reveal the opportunities for shaping any business.
Numbers are beautiful, embrace them! 
Think of your ideal client? How would the relationship be? Simple and easy? Low maintenance? Drama-free? When you're juggling a million and one other things, smooth and breezy interactions seem incredibly appealing. But to build long-lasting and fruitful relationships with clients, our interactions need to be honest, and we need to create a genuine connection with them.
So how can we go from transaction to connection?
Be there in the storm and the calm
How do your clients see you? Are you the saviour who sweeps in to save the day in their time of need? Or are you the quiet confident, ready to lend an ear at any time? If you can be both, you'll be in a good place.
It's something David Ogilvy talks about in Confessions of an Ad Man:
"The head of an agency has so much on his plate that he is apt to see his clients only in time of crisis. This is a mistake. If you can get into the habit of seeing clients when the weather is calm, you will establish an easy relationship which may save your life when a storm blows up."
To be able to help solve clients' problems and challenges you need to be armed with the insight into what works for them, how they see success and what their goals are. To get an understanding of this goes beyond their top-level strategy, it's what makes them tick on a day-to-day basis, and the more interaction you have the deeper your understanding will be.
Don't flatter to deceive
Think your client's product or service is flawless? Brilliant, be sure to tell them. But if it's not, don't flatter to deceive – there's a strong chance it will come back to bite you.
Ogilvy has words of wisdom on this too:
"It is difficult for a doctor to tell a patient he is suffering from a serious disease, and equally difficult to tell a client his product has a serious fault. But the time comes in the life of every advertising agent when he must grasp this nettle. When I told one client that I had doubts about the consistency of his spaghetti, his reaction was to question whether I could do a good job for any product I disliked… On the whole, however, I have observed an increasing tendency on the part of clients to welcome candour."
Tell people their offer is flawless, and they will expect immediate outstanding results. And if those results don't materialise? It's likely you'll be in the firing line. Tell clients where you think their strengths and challenges lie and you can focus on amplifying the strengths and together you can work on the challenges.
For a well-functioning relationship, both parties need to feel free to speak their minds. It takes time to build trust but inviting honest feedback from clients from the off and accepting this without pride and hostility will set the tone for open communication as the relationship progresses. Sometimes the client will know their industry and market the best and sometimes you will have the expertise and ideas to change their perspective. But when you have established honesty and openness in the relationship, these discussions become constructive rather than destructive.
Build deeper relationships
Deeper, more honest and connected relationships with clients take time. But the investment is worth it. It will allow you to set realistic goals, expectations, and deliverables – and meet them. You'll be better positioned to address bottlenecks and potential challenges. And you'll be armed with all the information and insight you need to better report on your success.
Every relationship is different, but have a think about your current clients – do you really know what their motivations are? Have you a firm grasp of what success looks like for them? Are you investing the right kind of time with them? Do you need more face-to-face meetings and less reporting? Could they benefit from networking in your circle?
The easy client relationship might on the surface free your time up to concentrate on other things. But you might be missing opportunities to foster a deeper and longer-lasting connection.
6 crucial leadership skills to navigate our changing world.
With economic uncertainty and climate change at a critical point, the world, is undoubtedly changing. It can feel like around every corner there's a fresh test, every day well-laid plans are disrupted, and the way society operates ever-shifts.
As a leader, this environment of uncertainty can be daunting.  But there is hope on the horizon and with change come new opportunities.
Our leadership journey is never complete and new perspectives and approaches can help us navigate uncertainty.
So, what skills can we work on to help us get through the challenging time ahead?

Managing conflict
In every team there are times of conflict and when we are operating in an environment of uncertainty these conflicts can be amplified.
As a leader it's important to not be threatened by conflict or try to remove it. Instead try to manage it so it moves your team forward.
Good leaders create safe environments where team members feel comfortable expressing themselves. They facilitate conversations where participants engage in active listening, so other perspectives can be acknowledged.
This process makes it easier for one side to understand the other, and for compromises to be reached without animosity.
Managing conflict rather than sidelining it can help to strengthen your business by combining the force of two visions to make an even more powerful one
Looking to innovate
There's a generation of young leaders who are less afraid to shake things up. When something has been done a certain way at a company for years it can be easy to carry on without questioning if it's the right solution.
Leaders should be focused on innovation – as well as the process that leads to reaching new and exciting ideas.
There are a lot of ways you can guide your team towards innovation. Try to instill regular practices such as:
Group brainstorming
Reframing sessions
A 'not afraid to fail' mentality – make it a safe space to take risks and try new things
Reframing convention
If you want to be a consistent innovator, you must be able to look at a situation or challenge and reframe it.
Approaching subjects from the same vantage point won't lead to new and better ways. This is particularly important in times of change and uncertainty as your standard approach might not fit the current environment.
Try to challenge convention and look at problems, tactics, and strategies through a totally different lens.
And take your team with you, their feedback, perspectives, and experience could offer new solutions and better ways of working.
Working with a clarity of purpose
The most successful companies today are driven by purpose and this is likely to come to the fore even more in a post-pandemic climate.
Leaders need to be crystal clear on what is driving their company's work – what the end goal is, and how they hope to serve their customers.
A study by PWC revealed that having purpose is critical for business' who want to move forward. More than 79% of business leaders think that purpose is central to success.
Establish what your purpose is and put it at the center of your decision-making process. If purpose is used as a guidepost, your business will continuously move closer to its mission and become more appealing to its intended audience as it grows.
Purpose also gives team members a sense of belonging. If your employees feel they are working for a greater good and can see a potential outcome from their daily tasks, they are more likely to stay. This will help build strong, knowledgeable teams and reduce employee turnover.
Using influence, rather than direct authority
As a leader it's natural to look to guide company decision-making. But it can often be more powerful to use influence rather than direct power or authority.
Leaders can influence the people around them in more subtle ways by serving as a positive example, working hard, and keeping focused on the company mission.
You can also guide the direction of the business by imparting knowledge and using your skillset to demonstrate new techniques or different ways of thinking.
This instills a culture of leading through behaviour rather than designated responsibility. When people lead via influence rather than title it creates a much healthier, more cohesive, and collaborative company culture.
Having adaptable problem-solving skills
The best business leaders are forever expanding their problem-solving skillset and constantly looking for the right tools, support and strategies that will help their company grow.
Different challenges need different kinds of solutions, and the challenges coming our way over the next 12 months might need brand-new strategies to overcome them.
Agility will be key to success and taking a flexible problem-solving approach will help your organisation adapt quickly to the ever-changing business climate.
There are undoubtedly hard times ahead, but we can all play our part in addressing climate change. It's a tough time to be a leader but by staying agile, being open to new ways of working and keeping a focus on our purpose we can weather the storm.
In summer 2021 we ran an event discussing funding for creative businesses with the south west team at Innovate UK EDGE and a group of Bristol Creative Industries members.
During the discussion, attendees said it would be useful if we could provide regular updates on the finance schemes that are available for creative companies in the south west and beyond. This guide is our response.
The post now is one of Bristol Creative Industries' most popular ever blog posts. We keep it updated with the latest funding schemes for creative businesses so check it regularly. We also include the post in our monthy email newsletter, BCI Bulletin. To sign up, go here.   
Latest funding for creative businesses:
Creative Catalyst 2023
Micro and small businesses in the UK creative industries sector can apply for funding up to £50,000 with a package of support to grow their business.
Proposals must demonstrate clear benefits for the UK creative industry and the wider UK economy with a focus on a clear opportunity and the proposed innovation which addresses it.
Eligible projects must start by 1 June 2023, end by 30 November 2023 and last between three and six months.
Applicants must not have previously received funding from Innovate UK.
Applications are open until 11am on Wednesday 15 February 2023.
DCMS Create Growth Fund
The West of England (with Cornwall and the Isles of Scilly) is one of six regions covered by this scheme via which creative sector micro, small and medium enterprises can apply for funding of between £10,000 and £30,000 for innovation projects to grow their business.
The other regions are:
Greater Manchester
Norfolk, Suffolk and Cambridgeshire
Leicestershire, Derbyshire and Lincolnshire
Kent, Essex, East and West Sussex
the North East of England
Proposals must focus on a clear growth opportunity and the proposed innovation to address it as well as demonstrating the impact funding and support can have on the growth plan of your business.
Projects must also start by 1 June 2023, end by 31 December 2023 and last between three and six months.
Applicants must not currently be in receipt of public funding for business growth
Applications are open until 11am on Wednesday 8 February 2023.
Catalysts and Connectors: Tools for the Creative Industries
This programme by MyWorld, in partnership with Digital Catapult and funded by UKRI Strength In Places, is a 16-week acceleration programme targeted at developers, creative studios, start-ups, and scale-ups in the West of England.
Successful applicants will explore innovative tooling solutions addressing industry challenges relating to the creation, delivery and assessment of experiences.
It includes up to £50,000 to develop a challenge focused proof-of-concept prototype or innovation to extend an existing project and supporting material.
Applications close on Monday 13 March 2023.
Bristol Council vacant commercial property grant scheme
Bristol Council is offering grants of between £2,500 and £10,000 to organisations taking on a new city centre or local high street commercial property.
The funding is open to businesses, charities, CICs, sole traders and arts and culture groups for both long term and temporary/meanwhile use.
Organisations must employ fewer than 50 people, have a turnover of £10.2m or less, and a balance sheet showing £5.1m or less.
Funding can be used for structural works to a property or equipment to be used in the property (capital expenditure). The funding needs to be matched by 20%.
Applications are open until 12pm on Friday 31 March 2023.
Creative Growth Finance
Creative Growth Finance from Creative UK provides scale-up finance to creative businesses. Loans of £100,000 – £1m with fixed interest rates from 7% – 15% are available.
Eligibility rules include:
Your most recent annual turnover must have been at least £300,000.
You must have at least one year of accounts filed at Companies House.
Arts & Culture Impact Fund
This new £23m social impact investment fund is for socially driven arts, culture and heritage organisations registered and operating in the UK. It offers loans between £150,000 and £1m repayable until May 2030.
New £200m South West Investment Fund
In the October 2021 spending review, former chancellor Rishi Sunak announced a new £200m fund for businesses in the South West.
Delivered by the British Business Bank, it will provide loans from £25,000 to £2m and equity investment up to £5m.
The fund will launch in Spring 2023 and cover Bristol, Cornwall and the Isles of Scilly, Devon, Dorset, Gloucestershire, Somerset and Wiltshire.
Internationalisation Fund
The Department for International Trade is offering match-funded grants of between £1,000 and £9,000 to businesses in England (applications for businesses in London have closed).
The fund can be used to support areas including:
Market research
Intellectual Property advice
Translation services
International social media/SEO
Trade fairs (where no tradeshow funding is available)
Independent market visits
Consultancy and other international commercial services
The Elephant Trust
The Elephant Trust says its mission is to "make it possible for artists and those presenting their work to undertake and complete projects when frustrated by lack of funds. It is committed to helping artists and art institutions/galleries that depart from the routine and signal new, distinct and imaginative sets of possibilities."
Grants of up to £5,000 are available. Applications for the latest round of applications close on 23 January 2023.
Arts Council National Lottery Project Grants
Grants of up to £100,000 are available for arts, libraries and museums projects.
The grants support a broad range of creative and cultural projects that benefit people living in England. Projects can range from directly creating and delivering creative and cultural activity to projects which have a longer term positive impact, such as organisational development, research and development, and sector support and development.
UKRI Circular fashion programme: recycling and sorting demonstrator
UK registered businesses can apply for a share of up to £4m for a demonstration of innovative technologies, services and processes for the UK's fashion and textile sector.
The application deadline is 11am on 11 January 2023.
Innovation Loans Future Economy Competition
UK registered businesses can apply for loans for innovative projects with strong commercial potential to significantly improve the UK economy.
Applications close at 11am on 11 January 2023.
Innovate UK Smart Grants
UK registered organisations can apply for a share of up to £25m for game-changing and commercially viable R&D innovation that can significantly impact the UK economy.
Applications close at 11am on 18 January 2023.
Start Up Loans
A Start Up Loan is a government-backed unsecured personal loan for individuals looking to start or grow a business in the UK. Successful applicants also receive 12 months of free mentoring and exclusive business offers.
All owners or partners in a business can individually apply for up to £25,000 each, with a maximum of £100,000 per business.
The loans have a fixed interest rate of 6% p.a. and a one to five year repayment term. Entrepreneurs starting a business or running one that has been trading for up to three years can apply. Businesses trading for between three and five years can apply for a second loan.
Developing your Creative Practice
This fund from Arts Council England supports individual cultural and creative practitioners in England thinking of taking their practice to the next stage through things such as: research, time to create new work, travel, training, developing ideas, networking or mentoring.
Grants of between £2,000 and £10,000 are available. Applications for the latest round of funding are open until 17 January 2023.
UnLtd funding for social entrepreneurs
If you're running a creative social enterprise you may be able to access funding from UnLtd.
Finance of up to £5,000 is available for starting a social enterprise and up to £15,000 for growing a social enterprise.
Successful applicants also get up to 12 tailored business support plus access to access to expert mentors and workshops.
Gigabit Broadband Voucher Scheme
Businesses can apply for up to £3,500 to cover the costs of installing gigabit broadband.
Check if the scheme is available in your area here.
Help to Grow: Digital
The government scheme provides a discount of up to 50% or £5,000 (excluding VAT) towards the cost of buying approved software.
€144.5m Horizon Europe Funding
European research and innovation funding includes opportunities for the UK cultural heritage and creative industries, with over €144.5m available. Despite the UK leaving the EU,  the government announced the UK will associate to Horizon Europe. This means UK scientists, researchers and businesses can access funding under the programme on equivalent terms as organisations in EU countries.
Know of more funding and support for creative businesses?
If you know of another scheme that we haven't listed and you'd like to share it with other creative businesses, email Dan to let us know.
---

The Effectiveness Series: Building confidence and better business performance in times of uncertainty
Join a three-part workshop programme to help you change you mindset and behaviour so you are better equipped to navigate through change. Sign up here.