In summer 2021 we ran an event discussing funding for creative businesses with the south west team at Innovate UK EDGE and a group of Bristol Creative Industries members.
During the discussion, attendees said it would be useful if we could provide regular updates on the finance schemes that are available for creative companies in the south west and beyond. This guide is our response.
The guide is one of Bristol Creative Industries' most popular ever blog posts. We keep it updated with the latest funding schemes for creative businesses so check it regularly. We also include the post in our monthy email newsletter, BCI Bulletin. To sign up, go here.   
Latest funding for creative businesses:
£200m South West Investment Fund
The British Business Bank, the government-owned business development bank, has launched the £200m South West Investment Fund (SWIF) "to help address market failures by increasing the supply and diversity of early-stage finance for UK smaller businesses, providing funds to firms that might otherwise not receive investment".
Aimed at businesses in Bristol, Cornwall and the Isles of Scilly, Devon, Dorset, Gloucestershire, Somerset and Wiltshire, the fund provides:
SWIF is managed by four fund managers:
SWIG Finance for the £25,000 to £100,000 loans for the whole South West.
FW Capital and Maven for the debt (£100,000 to £2m) and equity (up to £5m) funds for the north of the region.
The FSE Group for the debt and equity for the south of the region.
The region is split as follows:
North of the region:
Bristol
Gloucestershire
North and North East Somerset
Wiltshire
South of the region:
Cornwall and the Isles of Scilly
Devon
Dorset
Somerset (excluded North and North East Somerset)
The funding is split as follows:
£11m: Smaller loans for south of the region
£9m: Smaller loans for north of the region
£23m: Debt for south of the region
£19m: Debt for north of the region
£46m: Equity for south of the region
£38m: Equity for north of the region
£54m: Investor reserve
Businesses can apply for funding directly to the relevant fund managers here.
Create Growth Programme
This programme from the West of England Combined Authority and Watershed is an opportunity for high-growth potential creative businesses in the West of England to take their journey to the next level. 
The scheme includes monthly training sessions, peer-to-peer networking and a £2,500 grant to invest in professional sector-specific expertise, such as mentoring, coaching, or consultancy. 
Applications close on 1 December 2023 and the programme starts in March 2024.
Bristol Council vacant commercial property grant scheme
Bristol Council is offering grants of between £2,500 and £10,000 to organisations taking on a new city centre or local high street commercial property.
The funding is open to businesses, charities, CICs, sole traders and arts and culture groups for both long term and temporary/meanwhile use.
Organisations must employ fewer than 50 people, have a turnover of £10.2m or less, and a balance sheet showing £5.1m or less.
Funding can be used for structural works to a property or equipment to be used in the property (capital expenditure). The funding needs to be matched by 20%.
Applications are open until 11.59pm on Friday 29 March 2024.
Successful applicants must start trading from the funded property by Wednesday 11 July 2024.
Bristol Council Originators Fund
The Originators Fund provides grants of £500 to £5,000 to Bristol-based individuals or organisations to run arts, events and cultural activities that take place within one year.
This can be:
100% of the funding you need for your project
combined with other funding you have, or are applying for, from other sources, to increase the scale of your project
Projects must take place between May 2024 and April 2025.
The application deadline is 5pm on 15 December 2023.
Creative UK Creative Growth Finance II
This £35m Creative UK and Triodos Bank investment fund provides loans of £100,000 to £1m.
Finance is directed to post-revenue creative businesses presenting promising growth potential and who:
bring change, disruption and new IP to the creative industries
harness creativity with technologies and supporting businesses
are talent led
Collaborative Research and Development 2
This scheme by Bristol Creative Industries member MyWorld, in partnership with Digital Catapult, is investing up to £2m in collaborative innovation projects in the West of England.
Individual funding of £100,000 to £200,000 is available.
Applications open on 9 October 2023 and close at 23 November 2023 at 11am.
Sandbox 2
This scheme from MyWorld and Bristol independent cinema and creative technology centre Watershed provides small and medium sized businesses, freelancers and the public the opportunity to experiment with new technologies and create meaningful experiences for audiences.
As part of Sandbox 2, £45,000 will be awarded to six teams for developing their ideas to prototype.
Applications close on 18 December 2023 at 10am.
Creative Catalyst: AI in the music industry
Businesses can apply for a share of up to £1m for projects that develop artificial intelligence products and services for the UK music industry.
Grants of between £100,000 and £250,000 are available.
Applications close on 22 November 2023 at 11am.
Innovate UK smart grants
UK businesses can apply for a share of up to £25m for game changing and commercially viable research and development (R&D) innovations that can significantly impact the UK economy.
To lead a project your organisation must:
be a UK registered business
be a UK registered research and technology organisation
carry out all your R&D project activity in the UK
intend to commercially exploit the project results from the UK
You must be or involve at least one grant claiming micro, small or medium-sized enterprise.
The scheme is open to single applicants and collaborations.
Applications for the latest round of smart grants closed on 27 September, but funding is regularly released.
Innovation loans future economy competition
UK registered micro, small and medium sized enterprises can apply for loans of between £100,000 and £2m for innovative projects with strong commercial potential to significantly improve the UK economy.
To receive an innovation loan for a new project you must:
be a UK registered micro, small or medium-sized enterprise
carry out your project from or in the UK
intend to exploit the results from or in the UK
give evidence that your business is suitable to take on a loan
The funding available is allocated across a series of competitions as follows:
round 11 opens on 14 September 2023 and closes on 8 November 2023
round 12 opens 9 November 2023 and closes on 10 January 2024
Supporting Grassroots Music Fund
Applications are open for this government fund which supports rehearsal and recording studios, promoters, festivals, and venues for live and electronic music performance.
Grants of £1,000 and £40,000 are available for projects up to three years in length. The fund runs until March 2025.
Developing your Creative Practice
This fund from Arts Council England supports individual cultural and creative practitioners in England thinking of taking their practice to the next stage through things such as: research, time to create new work, travel, training, developing ideas, networking or mentoring.
Grants of up to £12,000 are available
The next round of funding opens for applications at 12pm on 16 November 2023, closes at 12pm on 14 December 2023 with decisions on 12 March 2024.
Create Growth Programme
Run by Watershed and West of England Combined Authority, the Create Growth Programme provides support to creative businesses in the West of England (Bath and North East Somerset, Bristol and South Gloucestershire) including training and a £2,500 grant to spend on mentoring, consultancy and coaching.
The programme's second cohort begins in May 2024. You can register your interest here.
BridgeAI funding and support programme
Innovate UK's £100m BridgeAI programme aims "to help businesses in high growth potential sectors such as creative industries, agriculture, construction, and transport to harness the power of AI and unlock their full potential".
The programme offers funding and support to help innovators assess and implement trusted AI solutions, connect with AI experts, and elevate their AI leadership skills.
DCMS Create Growth Fund
UK registered micro, small and medium enterprises in the creative sector can apply for funding of between £10,000 and £30,000 for innovation projects to grow their business.
The fund covers six regions:
Greater Manchester
the West of England with Cornwall and the Isles of Scilly
Norfolk, Suffolk and Cambridgeshire
Leicestershire, Derbyshire and Lincolnshire
Kent, Essex, East and West Sussex
the North East of England
The first round of funding closed to applications in February. The second round opens in autumn 2023. Details are not yet confirmed but we will update this post when they are.
You can see details for the first round of funding here. It has not yet been confirmed if the details will be the same for the second round.
Creative Growth Finance
Creative Growth Finance from Creative UK provides scale-up finance to creative businesses. Loans of £100,000 – £1m with fixed interest rates from 7% – 15% are available.
Eligibility rules include:
Your most recent annual turnover must have been at least £300,000.
You must have at least one year of accounts filed at Companies House.
Arts & Culture Impact Fund
This new £23m social impact investment fund is for socially driven arts, culture and heritage organisations registered and operating in the UK. It offers loans between £150,000 and £1m repayable until May 2030.
The Elephant Trust
The Elephant Trust says its mission is to "make it possible for artists and those presenting their work to undertake and complete projects when frustrated by lack of funds. It is committed to helping artists and art institutions/galleries that depart from the routine and signal new, distinct and imaginative sets of possibilities."
Grants of up to £5,000 are available. Applications for the latest round of applications close at midnight on 21 January 2024.
Arts Council National Lottery Project Grants
Grants of up to £100,000 are available for arts, libraries and museums projects.
The grants support a broad range of creative and cultural projects that benefit people living in England. Projects can range from directly creating and delivering creative and cultural activity to projects which have a longer term positive impact, such as organisational development, research and development, and sector support and development.
Start Up Loans
A Start Up Loan is a government-backed unsecured personal loan for individuals looking to start or grow a business in the UK. Successful applicants also receive 12 months of free mentoring and exclusive business offers.
All owners or partners in a business can individually apply for up to £25,000 each, with a maximum of £100,000 per business.
The loans have a fixed interest rate of 6% p.a. and a one to five year repayment term. Entrepreneurs starting a business or running one that has been trading for up to three years can apply. Businesses trading for between three and five years can apply for a second loan.
UnLtd funding for social entrepreneurs
If you're running a creative social enterprise you may be able to access funding from UnLtd.
Finance of up to £5,000 is available for starting a social enterprise and up to £15,000 for growing a social enterprise.
Successful applicants also get up to 12 tailored business support plus access to access to expert mentors and workshops.
Gigabit Broadband Voucher Scheme
Businesses can apply for up to £3,500 to cover the costs of installing gigabit broadband.
Check if the scheme is available in your area here.
€144.5m Horizon Europe Funding
European research and innovation funding includes opportunities for the UK cultural heritage and creative industries, with over €144.5m available. Despite the UK leaving the EU,  the government announced the UK will associate to Horizon Europe. This means UK scientists, researchers and businesses can access funding under the programme on equivalent terms as organisations in EU countries.
Know of more funding and support for creative businesses?
If you know of another scheme that we haven't listed and you'd like to share it with other creative businesses, email Dan to let us know.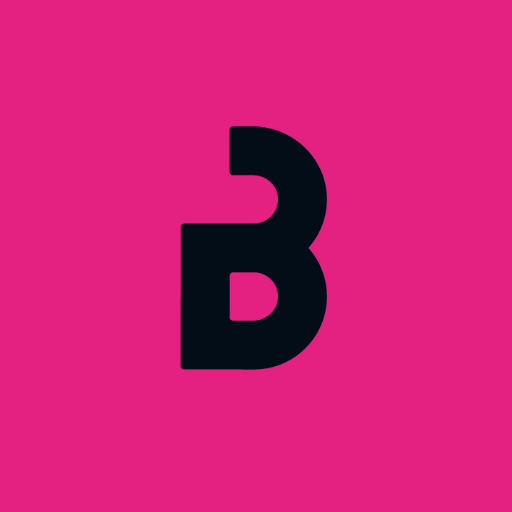 About Bristol Creative Industries
Bristol Creative Industries is the membership network that supports the region's creative sector to learn, grow and connect, driven by the common belief that we can achieve more collectively than alone.