Developing their growth strategy, mustard implements major changes to their business structure.
Since 2009, the Bristol based creative recruitment agency mustard jobs has grown exponentially. As a result the business requires a fresh perspective to enable success during this time as they grow and scale the business. The intention of these roles is to prepare the business for onboarding more staff, increasing the sales aspect of the business and improving the operations to support this increase in business activity.
Promoted internally, these director level roles have produced an advanced progression route for high achieving members of staff.
Archie Harvey, previously an Associate Director, leading the XP division (Experiential, Events & Exhibitions Recruitment) has now been promoted to Sales Director. Having amplified the XP division's output, he is perfectly placed to take on this new role, working with mustard's Divisional Leaders to elevate the client and candidate experience, helping them to understand the best recruitment solution from the range of products that mustard provides.
"9 years ago I joined mustard off the back of working in the music festival industry with no previous experience in recruitment, so it's personally an exciting period of time to be taking on the responsibility for business wide sales at mustard. We have a fantastic team of dedicated Manager's and Consultants that I can work with to get us there, along with the freedom to implement our sales strategy and direction. At the moment, an ever changing market makes this a challenge but one I'm looking forward to continuing to tackle it!" – Archie Harvey, Sales Director.
At the forefront of mustard's business operations, Joe Bungey has been placed as Operations Director. Having started his journey as a trainee recruitment consultant in the BE division; Joe worked his way up the business with skill, passion and determination. This new role will support all the departments of mustard and oversee management of the systems we use to provide the best possible service to both candidates and clients.
Keeping the people within the business happy is a crucial element to growing and scaling a business, therefore mustard have promoted Phil Boshier to Associate Director of People and Culture. This new role involves developing our existing sales staff but also managing our internal recruitment strategy, along with onboarding and training new starters. As a previous team leader to the ID division, Phil's an expert in our culture and has gone above and beyond to support the mustard family.
"The whole team has worked super hard to grow and scale the business over the last few years, as a bigger business we can provide opportunity to capable and loyal members of the team. All 3 of these people add real value in their respective arena's to help us push on further in a structured and organic way… exciting times!" – Peter Browne, Founding Director.
B2B and corporate PR and communications specialists, AMBITIOUS PR is celebrating the second year of achieving 50% year-on-year revenue growth.
Now, the agency is setting its sights on £1.65million revenue in 2023, securing its position as one of the largest independent PR agencies in the South West.
The agency's expansion over the last year came from new retained clients including Acorn Property Group, Albert Goodman, BGF, Lifetime, Neighbourly and Truespeed. Growth also came from the agency's existing client base expanding their remit.
To drive forward further development, AMBITIOUS is investing in marketing technology to deepen the insight they can provide to clients through data and analysis.
The agency will also be launching a dedicated digital PR offering and an end-to-end content strategy, creation, and marketing service.
Based on client demand for international PR support, AMBITIOUS has joined the IPRN (International Public Relations Network) – the international network for independent agencies. This will provide clients with access to a global network of PR agencies as well as driving new business and international knowledge transfer.
In the last year, AMBITIOUS owners Lis Anderson and Sarah Woodhouse have promoted four team members and have now created four new positions which will represent a 22 per cent growth in headcount, taking the agency to a 22-strong team.
Sandra Hodgson has been promoted to Finance Director, Joe Wright to Strategy Lead, Katy Barney to ESGLead and Joanne Wilson to Office Manager.
AMBITIOUS is now hiring for an associate director, senior PR consultant, PR executive, and bookkeeper. Working with UWE Bristol and The Strive Internship Programme, the agency is also committed to a comprehensive internship programme to support entry level talent.
The agency, which has experienced no staff attrition in the past three years, has invested in a competitive benefits package designed in consultation with employees and created to be industry leading.
Lis Anderson, Founder & Director, AMBITIOUS said: "Our growth has been fuelled by investing back in the business – investing in our employees through personal coaching and development, through our competitive salary and benefits package, through new hires, new software and new technology to constantly develop and move our business forward."
Sarah Woodhouse, Director, AMBITIOUS said "Many of our recent new business wins have come from large companies based in the South West or companies with a regional office here, procuring the national, regional and sector PR and communications support they need on their doorstep."
AMBITIOUS focuses on b2b and corporate PR in core sectors including technology, ESG, property and placemaking, professional services, financial services, education and skills, healthcare, and the public sector.
Core services include strategic planning and communications, media relations, digital PR, press office management, thought leadership campaigns, issues and crisis management, stakeholder mapping and engagement, employer brand communications and media training. Content services include content strategy, creation, and marketing.
Female-founded, owned, and run, AMBITIOUS celebrated its first decade in business in 2022.
Interested in working for or with AMBITIOUS? Please email Sarah or Lis at [email protected]
Independent brand consultancy, Mr B & Friends, has continued its run of recruitment with four new people in the Client Services team. The new additions will enable the team to be better structured for the continuing growth of the agency with more breadth across client accounts.
Maiara Fernandes has joined as Senior Account Manager. Maiara started her career working for a BTL agency in Brazil before moving to the UK. For the last six years she's worked at an integrated agency, primarily on public sector accounts across a wide range of campaigns from internal comms to social activity. Maiara will be teaming up with Senior Account Director, Andy Kaye. Outside of work she's kept busy by her bouncy Springer puppy and enjoying the great outdoors.
Hannah Reed has also joined as a Senior Account Manager, working alongside Senior Account Director, Joe Baptiste, for clients including The LEGO Group and Principality Building Society. Hannah has wide ranging experience from integrated comms to in-store to employer branding for global FMCG brands, including Wilkinson Sword, Ocean Spray and Spontex. As well as enjoying the pace of agency life, Hannah competes in Motorsport events on circuits around the UK, clocking up two championship titles among her achievements.
New Account Manager, Emmy Mitchell, joins us from ForrestBrown, where she worked in the marketing and then partnerships teams. With a host of transferrable skills, the team will benefit from Emmy's client-side experience, as well as her understanding of the psychology of advertising. Emmy will work closely with Andy and Maiara on accounts including IHG and Plaidis. Away from work, Emmy has been making the most of post-Covid travel with trips to Thailand, Porto and Vietnam. With a passion for fitness, Emmy has already signed up to take on the Mighty Macmillan Hike with the Mr B & Friends team later this year.
Last but not least, Sunniegh Baker has joined as Senior Account Executive. Sunniegh impressed us while she was working client side and, when her role there came to an end, she was snapped up to work at the agency. She's skilled at collaborating and keeping people organised, and is keen to be more involved in the process of ideation. Sunniegh will be working with Account Director, Liv Cox. With bags of positivity and a flair for fashion, Sunniegh has already slotted into the team perfectly.
Managing Partner, Ellie Wilson, says, "To enable us to deliver our company vision, which is centred around being the most valuable creative partner to our clients around the world, restructuring and strengthening our Client Services team was a key strategic move. I'm delighted to welcome these four bright and ambitious individuals to our Client Services team, their appointments will ensure that we continue to build and nurture strong partnerships with our clients whilst also delivering against our ambitious growth plans."
Istoria Group has today revealed the winner of its inaugural Micro Business Incubator Hub Competition – Self Agency, which was founded by Devon Lowndes with the aim of improving the lives of neurodivergent people in the Bristol area.
The idea behind the competition, launched in March 2023 on International Women's Day, was to find a women-led micro business in the Bristol region to support by offering free office space over a six-month period at Istoria Group's Paintworks offices; mentoring from the creative business group's leadership team in business, financial management, PR and marketing, along with a raft of creative services, including a brand review by the group's design agency Phoenix Wharf and a website build by its digital transformation experts Tiny Spark.
The competition was also supported by local organisations Babbasa and Black South West Network, ensuring news of the competition would reach groups who have traditionally been under-represented in business, whether because of class, gender, ethnicity, age or a participation-limiting condition.
'We received a fantastic set of entries', Sam Rowe, CEO of Istoria Group commented 'and were inspired by the number of amazing women out there fighting for social progress and to diminish inequality. We picked four finalists, all of whom were highly deserving, but in the end it was Devon Lowndes who stood out because of the clarity of her vision, her commitment and ambition. I am quite sure that as well as helping Devon move forward, we will also learn a great deal ourselves in the process, with that knowledge also going on to benefit our agencies and our work across the board.'
'I'm absolutely thrilled to have won' Devon Lowndes commented, 'especially having met the other great finalists at the announcement ceremony! For me, one of the best things about Istoria Group's Incubator Hub programme is how accessible it was to apply for as a person with ADHD. I could tell at once it was a friendly and accessible organisation with a really open outlook. I know it'll be an environment that offers trust and flexibility, as well as creative and business expertise. I can't wait to be part of it!'
The competition was judged by:
Cecilia Thirlway, Senior Lecturer in Entrepreneurship at the Centre for Innovation and Entrepreneurship at the University of Bristol   
Matt Rogers, Head of Development at Babbasa      
Istoria Group CEO Sam Rowe and Istoria Group Chief Marketing Officer Lindie Kramers.
The four finalist companies and initiatives were:
Better Together (Online Safety)
Better Together's Founder Angela Loveridge helps parents keep children safe online by signposting them towards practical tools, techniques and resources, facilitating safe spaces for those awkward safety conversations and coaching parents so they are empowered to respond, not react, in a way that will keep channels of communication open and permit constructive conversations. Angela's innovation is to recognise that people have very different parenting styles, meaning safety guidelines need to be approached without judgment and aligned with the unique needs of their child or children.
https://btogether.org.uk/
Bristol Achieve
Bristol Achieve, founded by Hetty Brown, recognises that one of the biggest problems facing British schools is the gap between rich and poor and its subsequent effects on educational attainment and social mobility. This action-based business aims to increase the educational attainment and life opportunities of young adults with academic potential, so that they thrive in whichever life path they choose. Hetty and her team's innovation is to promote peer mentoring and focus on essential life skills, as well as encouraging reading for pleasure, proven to improve academic achievement.
https://bristolachieve.com/
Sassy Sisters Studio
Nicoleta Moldovan and Begumhan Girgin of Sassy Sisters Studio have founded a new creative agency offering graphic design services, advertising and marketing, motion graphics, packaging design, publications and typographic design. They are two hardworking women/mothers with diverse creative backgrounds, who switched careers, went back to university, and completed their education in order to follow their vision. At their studio, they produce meaningful designs for businesses, charities, and non-profits while prioritising sustainability and women's empowerment.
http://www.sassysistersstudio.com/
Self Agency
Self Agency was founded by Devon Lowndes to improve the lives of neurodivergent people in the Bristol area. The CIC-registered (Community Interest Company) agency offers organisational neurodiversity cultural development and neurodivergent community building. Devon is on a mission to educate people about neurodiversity and to further her vision of everyone embracing every mind equally and realising the positive impact an all-inclusive environment can have on individuals, communities and businesses. Devon advises organisations on best practice and is working with Bristol City Council as their sole neurodiversity champion. Her vision is to make Bristol THE neurodiversity city in the UK.
https://www.self-agency.org/
I'm very pleased to announce that we have officially joined the ranks of B Corps (a B Corporation is purpose-driven and creates benefits for all stakeholders, not just shareholders).
Avid Torchbox watchers will have seen this coming. As far back as June 2022 when I was already confident that we'd gain accreditation having finished the Impact Assessment, I wrote about why it had taken us a while to get on board and how the assessment was improving us. The wait since June was partly due to the B Corp queue, partly to the verification process (when a B Lab representative works with you to evidence your claims), and partly because changing our Articles of Association to encode our intent 'to have a material positive impact on society and the environment' took longer than it should have.
The assessment process has been really useful and I've no doubt that it'll continue to make us a better business over time. The framework isn't perfect – there are things that surprised me, for example, while it assesses fair pay, it doesn't assess the gender pay gap – but it is strongly rooted in the UN's Sustainable Development Goals and certainly drives positive change in businesses, as it already has done in ours.
There has been some negative criticism of B Corp, notably the FT article from February this year which raised issues including a couple of big ones for me:
Nestlé subsidiary Nespresso getting "B Corp" status in May 2022
A loophole which allows certain organisations to concentrate on scoring highly in one pillar to achieve 80 points while largely ignoring the other pillars of better business that B Corp champion
Nestlé has a dubious record on human rights (I started boycotting Nestlé products as a student due to the baby milk scandal) and as the Fair World Project says, Nespresso's single-use coffee is hardly a 'force for good'.
I did feel like the B Impact Assessment was more focused on how you do business rather than what you do. You can get points for having a positive impact through your business purpose, but I don't think you lose points if you have a negative impact. And, if you can still get to the magic 80 by doing well in other pillars, that explains some surprising B Corps. That said, you do have to commit to being a force for good, which was the "changing our Articles of Association to encode our intent to have a material positive impact on society and the environment' bit that I mentioned earlier.
Apparently, things are gonna get better, particularly the single pillar loophole. According to Includability:
B Corp is planning changes in standards from next year, which will force B Corps to be more transparent about where they are around 10 specific topics – including fair wages, diversity and inclusion, human rights, action on climate change and risk standards – to resolve the issue around companies being able to rapidly meet the minimum points requirements in a single area.
We're fans of Doughnut Economics, and as an employee-owned business, we're excited that Kate Raworth believes that employee ownership can be a 'powerful starting point' to help redesign business. In the FT article, Erinch Sahan of the Doughnut Economics Action Lab says of B Corp:
"What they do really well is creating a community of business people passionate about sustainability," adds Sahan. "When you tell everyone you're now a B Corp . . . people expect that you really do prioritise people and planet. But that's not necessarily the case."
However, as we graduate as a B Corp, I think it's important to focus on the bit before Erinch's 'but'. From the process we've been through, the B Corps I've met and the events I've been to, it feels like we are joining a club of business with energy and ambition to be a force for good. I thank B Lab for that and encourage them to continue in their mission to 'not stop until all business is a force for good'.
A score of 80 qualifies a company for B Corp Certification (Nespresso scored 84.3). The median score for ordinary businesses who have done the assessment is 50.9. Torchbox achieved a B Corp score of 114.5. The focus is now on improving our score next time, so I want to end with a hat tip to a couple of friends who are giving us something to aim at, Wholegrain Digital who scored 122.1 (they were early adopters and have been assessed three times already, they've also made Best for the World lists four times) and our recruitment friends at Adlib in Bristol who recently re-certified with an incredible 130.3, nice one!
Becoming a member of Bristol Creative Industries brings many benefits. We regularly add new opportunities so here is a guide to the latest benefits you can enjoy by signing up. We'll keep this post regularly updated.
Join Bristol Creative Industries from only £4.50 a month.
Appear in the member directory
Showcase your best work and attract new clients with a company profile in the Bristol Creative Industries member directory. The directory receives lots of visits every month from people looking for services from creative businesses.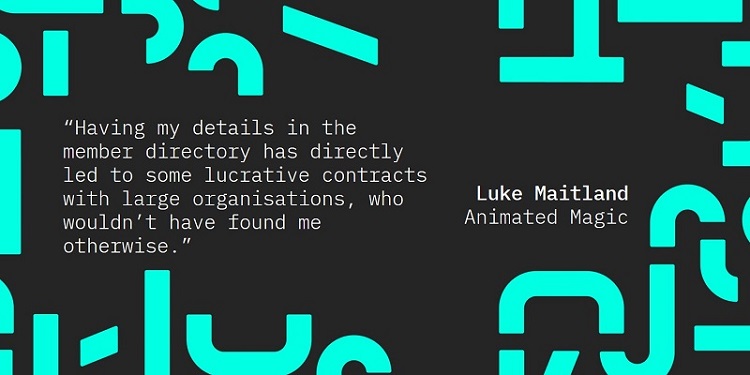 Self-publish content
Got some business advice or news to share? As a Bristol Creative Industries member you can self-publish content on our website and it will appear on your member profile. We upgrade great content to the newsfeed and include four posts in our monthly email newsletter.
To get an idea of the content topics that do well, here are the top 20 posts by members in 2022.
Bristol Creative Industries member Jessica Morgan from Carnsight Communications discussed the benefits of posting content in this interview.
Advertise jobs on the BCI jobs board
The Bristol Creative Industries jobs board attracts thousands of job hunters every month. As part of your membership, you can post unlimited free job adverts, saving you on average £3,500 per candidate.
Piers Tincknell, co-founder of Atomic Smash, is one of BCI's longest serving members and he told us in a member profile interview how he regularly uses the jobs board to recruit new employees.
Attend members' lunches
BCI's monthly members' lunches are a perfect opportunity for members to catch up with fellow members and the BCI team.
Everyone has a slot of up to three minutes to tell the others a little about who they are and what they do and share any news and/or challenges. You don't need to fill the full three minutes. We usually find some common themes emerge to discuss over the course of the session.  It's all very informal with no need to stand up and present slides.
The events are free to attend for members. They are a mix of in person and virtual events. The in person sessions are at The Square Club in Bristol and include a free buffet lunch.
Check the events section of details of the next lunches.
Discounts for keynotes and workshops
Our flagship keynote events and workshops feature world class speakers sharing their expertise. It's a unique opportunity to access valuable insights for growing your business. Bristol Creative Industries members receive a ticket discount.
Keen an eye on the events section for the latest events. You can also sign up to the monthly BCI Bulletin to be notified of events.
Attend and host Wake Up Call
Wake Up Call is a member exclusive live webinar that takes place every other Friday at 8.30-9am. The content is delivered by members for members.
Attending the free event gives you access to valuable insights from your fellow members and if you host a Wake Up Call, you can share your expertise and attract potential new clients.
See details for upcoming Wake Up Call events in our events section.
If you're a BCI member and you'd liked to deliver a presentation on a topic of your choice during Wake Up Call, email Sian Pitman.
Join outdoor networking events
The regular BCI Walk & Talk networking sessions are for a group of 12 people who are keen to don their walking boots and explore the stunning countryside around Bristol and Bath.
It's a great opportunity for members to make some new connections whilst getting some much needed fresh air!
The next Walk & Talk is on 12 May at 9.30am. Sign up here.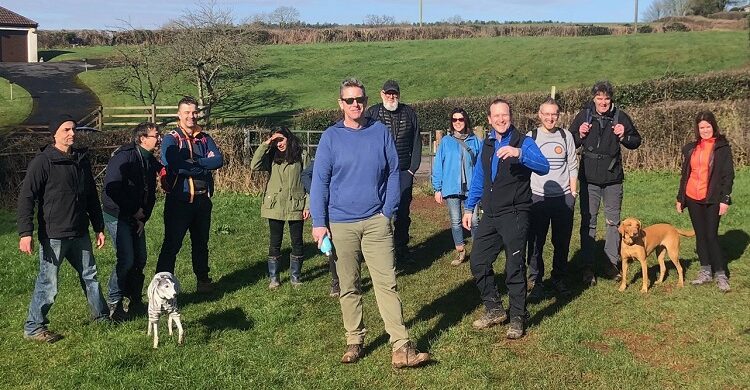 Attend exclusive roundtables
We host regular roundtables for agency leaders to discuss strategic challenges. These events are vital for us to hear from the member community about the key issues you are facing and how we can help. A roundtable on funding led to us creating this popular and regularly updated guide to the latest finance on offer to creative businesses.
If you are interested in getting involved with future roundtables, email Sian Pitman.
Other benefits
We regularly deliver other benefits.
We are currently providing free legal surgeries with business lawyer Rebecca Steer.
Discounts on workspace, hotels and more
Reductions on co-working spaces, meeting rooms, hotel accommodation, a recruitment strategy review and a coffee subscription are just some of the many discounts and offers we've negotiated for members.
Join Bristol Creative Industries from only £4.50 a month.
If you have any questions about membership, email Alli Nicholas
Launched in 2018, Studio Floc is the brainchild of our founder Florence Cassell. Armed with a loyal iMac and a vision to design for good, she started the journey that we're now on as a growing (and currently fully female) team – supporting great people doing great things in the world through effective and beautiful design. 
We've taken the time out of our regular routine to learn from her experience and be encouraged by a real life, real time example of a female business owner.
What inspired you to set up your own agency? 
Hello everyone – Florence here! Great question – two key things come to mind. Firstly, my experience of starting out as a designer was a tough one. Most of the agencies I worked in created harsh and very isolating environments. I'm grateful because I did learn a lot in those early days but I believed it was possible to have an encouraging and honouring studio culture whilst still achieving excellence. This inspired me to start Studio Floc. My aim is to create a place where my team and I work hard and efficiently whilst also encouraging and supporting one another.
And then secondly, I'm passionate about playing my part in making the world a better place and love to use design as a tool to do that. Last year we had the privilege of rebranding Love Your Neighbour, an incredible charity who are committed to helping people overcome pressing social challenges by tackling the root causes of poverty through crisis support, debt advice, employment training and community care. We've been able to give them a visual language to communicate their message effectively in order to impact more lives. So good. I appreciate that we're only one agency empowering a select handful of clients but imagine the world we'd live in if everyone played their part. 
What has been your biggest challenge as a female founder?
When I was about to start Studio Floc back in 2018, only 16% of founders in the UK were female. I was surrounded by and learned from men. Don't get me wrong, I learned a lot from those guys and many of which I still turn to for advice and are supportive in all I do. The presence of men has never been the issue, it has been the lack of women to encourage, trail-blaze and to be inspired by that has made the journey more difficult.
What has been your biggest learning point as a female founder?
I continue to lead the business that I feel called to run even though historically (and sometimes discouragingly) the odds aren't stacked in my favour. Oh and the other thing is that Imposter Syndrome is a bitch. It has taken me a while but I'm still improving my ability to differentiate the helpful, guiding voice in my head from the unhelpful, self-doubting one. If you've got the tools there in front of you but need that extra push of confidence, just be bold and go for it. 
I would highly recommend checking out Craig Groeschel's book 'Winning the war in your mind' if this is something you struggle with.
Do you have any advice for women starting out in business?
Three key things – firstly, surround yourself with a support network of friends/mentors who will encourage you on the journey. Secondly, never stop learning. And thirdly, in my experience, more often than not, people respond to expertise delivered with confidence, not gender. 
‬Driven by purpose‭, ‬we use creativity to enable the makers‭, ‬equip the innovators and empower the world-changers‭. ‬We specialise in branding‭, ‬print and digital design‭.‬
Have questions for our founder? Looking for help with branding, print or digital design work? Let's chat! Get in touch at [email protected]
We're lucky to have such a thriving creative economy in Bristol that's jam packed with fresh perspectives and innovation. From creative entrepreneurs and startups, to long-standing cultural institutions. But against the backdrop of this buzzing creative ecosystem, lots of businesses in the region are struggling to attract the brilliant, and skilled people they need for their business to thrive. There's no doubt that these people are out there! But grabbing their attention isn't always easy. So, here are some practical steps you can take to get your business in front of the finest talent out there. 
Offer benefits that are truly worthwhile
Offering competitive compensation goes without saying, but to attract the cream-of-the-crop you need to offer additional perks. In the local market, it's pretty standard to offer flexible working, snacks and drinks at the office, and social benefits, but you'll need to go above and beyond this to really stand out. Lots of businesses in the South West offer perks like free gym memberships, access to mindfulness apps, or unlimited holiday, so it's important to make sure your benefits are competitive. Don't be tempted to simply offer the same benefits as your competitors though – it's important to understand what your employees are really looking for and to pick perks that will matter to them. 
To find out whether your benefits are on-point, you need to:
Research the local market to see what other people are offering. Are your benefits on a par? This is also the perfect opportunity to think creatively about what you can offer in contrast to your competitors. 

Ask your employees for their opinion. This might sound like an obvious one, but it's not to be overlooked. Don't make assumptions here – it's important to get to the heart of what your team really wants.

Ask yourself whether your benefits are

really

benefits. For example, all employers have to offer a pension so you can't really label this as a benefit unless you're offering above average contributions!
Offering attractive benefits will keep your existing staff happy too and will help you to retain your best talent – so it's win-win. 
Messaging matters in your job ads 
Meaningful messaging is super important when it comes to creating an attractive job ad. It can help you to convey your company's culture, values, and mission, and ultimately capture the attention of the most passionate and talented people out there. To craft your core messaging, start by identifying the unique selling points of your company. What makes your business an inviting place to work? Is it your culture, your mission, your values, or your benefits? Once you've nailed this down, you need to create messaging that highlights these points in a compelling way.
Generally speaking, employees are looking for:
A positive work environment 

Opportunities to learn and develop

A company that aligns with their values

Career growth opportunities
But remember to be honest
Messaging matters, but it's always important to paint an honest picture. Not all jobs are sunshine and flowers every day so you need to be honest about the positives and potential negatives of the role from the outset. Being transparent about any challenges of the role can help you to attract the people who are most motivated to overcome these obstacles. For instance, lots of jobs in the creative industry are fast-paced and the workload can sometimes be intense. This is the perfect environment for lots of people, but let's be honest, it doesn't suit everyone. By being upfront about these things, you've got a much better chance of finding the best person for the job in the long run. 
Build an enjoyable candidate experience
If someone has a positive experience during your recruitment process, they're more likely to snap up the job if you offer it. And they'll probably tell their network about their great experience too. In fact, the majority of candidates will actively share how they feel about your company – whether it's positive or negative – so it's in your best interest to make sure they're saying good things. Word gets out quickly in our community and news about positive experiences will soon spread. But news about poor candidate experience will spread even quicker, which could damage your reputation as an employer.
So, to keep your candidates happy, make sure that your recruitment process is slick, transparent, and most importantly – respectful. You need to communicate regularly, provide feedback after interviews, and keep applicants updated on the status of their application. Candidate experience is quite a juicy topic (in our opinion…) so for more detail, head over to the Digital Tonic blog on how to improve candidate experience. 
Create a compelling employer brand 
This topic deserves an article all to itself so we'll cover it in more depth in another post. But in short, a strong employer brand can differentiate your business from competitors and make you stand out in the job market. To develop a compelling employer brand you need to start by defining your company's unique value proposition. What is it that sets your business apart from others? Then you can highlight these differentiators in your job ads, website, and social media. Your existing employees can be your best brand ambassadors, so encouraging them to share their positive experiences can work wonders. 
We know that finding the best fit for your team can be a challenge but there are some seriously talented, and incredible people out there! Don't overlook external recruitment if you need help and remember that persistence pays off, so don't give up. If you tackle the above challenges, you'll massively increase your chances of attracting the most capable people – good luck!
Mentor Digital has announced the appointment of Dan Watt as its new Digital Marketing Director.
Dan brings a wealth of experience to the Mentor Digital team, having previously worked as a Senior Strategist at Google and Managing Partner at McCann. In these roles, he was responsible for developing and implementing digital marketing strategies for some of the world's largest brands.
At Mentor Digital, Dan will be responsible for leading digital marketing services and driving growth for new and existing clients. He will also play a key role in developing and executing the overall business strategy for Mentor moving forwards.
Under Dan's leadership, the digital marketing services at Mentor Digital will increase in scope to become a holistic offering, encompassing all elements of paid digital media, SEO and analytics.
Dan's team is equipped to provide consultancy across the entire spectrum of digital media: from initial auditing, planning and forecasting through to campaign delivery across paid search, social and display platforms, alongside technical SEO, content strategy and production.  As well as paid media and SEO, the team also offers end-to-end analytics services, from auditing and scoping tracking requirements through to tag implementation, data visualisation and reporting.
Dan is a highly skilled and experienced digital marketing professional, and the team at Mentor is thrilled to have him on board. His expertise and leadership will be invaluable as they continue to expand and grow their business over the coming years.
If you would like to get in touch regarding any digital marketing projects, you can fill out a contact form here or call into their Bristol-based office on 0117 305 8900.
You can visit Mentor's website here: https://www.mentordigital.co.uk/
Nine Tree Studios, a brand new 10,000sq ft film, television and commercial production studio, has opened in Bristol.
The studios are now Bristol's largest independent film and television facility, with the venture being backed by JonesMillbank, Bristol-based video production company.
The studios will support Bristol's creative industries as well as attracting talent and productions from further afield, fuelling Bristol's existing draw for film, television and commercial productions.
The facility is being launched in phases. Phase one encompasses a versatile production space with attached offices, suitable for a range of dry hire and set build requirements, as well as events and photography, with significant parking for cars, vans and trailers.
Phase two will see the build and fit-out of a state-of-the-art production facility encompassing a 2,600sq ft primary soundstage, two smaller 300sq ft studios, grading suites, wardrobe, sound facilities, and expanded office and meeting space, all housed in a Class-A soundproofed facility.
Located in Brislington (BS4), the studios are perched near the centre of Bristol, servicing productions mixing studio and on-location filming in the region.
The facility will also become home to JonesMillbank, allowing productions to be supported by crew and creatives, whilst bolstering their own in-house production capabilities and resources.
"This is an incredibly exciting chapter in our history. We've been based in Bristol for 12 years, steadily growing our team, portfolio and clients, but this represents a huge leap forward and an incredibly exciting development for the region too" said Russell Jones, Co-Founder of Nine Tree Studios and JonesMillbank.
"We've already secured funding to develop and expand the space, helping to support not only our own productions but the wider creative community too".
Adam Millbank, Co-Founder of Nine Tree Studios and JonesMillbank, added that "the continued growth in productions across our region is wonderful. I've been blown away by the diverse talent here. It feels fantastic to know we'll be part of such a dynamic industry, celebrating all the region has to offer."
The expansion will allow for the creation of numerous jobs, including technicians, crew, studio managers and marketeers, whilst allowing for the provision of work experience and placements.
Phase one has launched, with phase two aiming for 2023 Q3, pending existing bookings.
For booking and press enquiries please visit www.ninetreestudios.co.uk, call 0117 3706 372, or email [email protected].