One of the big benefits of Bristol Creative Industries membership is the ability to self-publish content on our website. We've seen lots of great content published in 2021 including some brilliant business advice. Here are the 20 most popular posts of the year.
1. Four key trends brands need to embrace post-pandemic
Chase Design Group examines the legacy that COVID-19 will leave for brands, and what newly adopted trends and ways of communicating should stay with us. Read the post here.
2. The best organisational structure for your agency
Having a strong organisational structure in place is key to growing your digital agency. Janusz Stabik explains your options and how to know which structure will guarantee employee and customer satisfaction and allow you to scale your marketing agency. Read the post here.
3. What marketing taught me about PR
Carnsight Communications is one of the most prolific BCI bloggers so it's no surprise that the business has made the top 10. In this great post, company founder Jessica Morgan outlines what her previous career in marketing taught her about public relations. Read the post here.
4. Mental health in the workplace – why we need a culture change, not just a few new procedures
After the couple of years we've all had, the mental wellbeing of employees is increasingly concerning. Armadillo explains how the approach to mental health in the workplace needs a culture change. Read the post here.
5. How to attract better quality agency clients in three easy steps
Janusz Stabik makes his second appearance in the top 10 with tips on how digital marketing agencies can attract high-quality clients. Read the post here.
6. Five top tips for engagement on LinkedIn
In another post from Carnsight Communications, learn five key things to remember when looking to secure engagement on LinkedIn. Read the post here.
7. How to write press releases
Looking for your business to make headlines? OggaDoon shares top tips on how to write the perfect press release. Read the post here.
8. Why your brand should be listening, not leading, on social media platforms
Brands can't lead the conversation on social media, says AMBITIOUS in this great post. Read the post here.
9. 10 insights and trends for business leadership in 2021
"As joint leader of an independent agency, 2020 meant sleepless nights. But it provided opportunities to inspire others and galvanise our team," says Andy Brown, chief financial officer at Armadillo, in this post outlining leadership tips for 2021 that will also serve us well in 2022. Read the post here.
10. What do investors look for in your tech startup?
How can an entrepreneur attract the perfect investor? Gravitywell outlines six qualities investors look for in tech startups. Read the post here.
Want to post your own content on the Bristol Creative Industries website? Become a member.
11. B2B businesses: how to make a success of social media
Some B2B brands find social media a challenge but there's lots that you can do as this post by AMBITIOUS shows. Read the post here.
12. Why it can pay to be less flexible
The winning agencies will be the ones with an uncompromising focus on their culture, looking at how they can support their people to be their best selves and do era-defining work, says Tonic Creative Business Partners. Read the post here.
13. Five top tips for brilliant blogging
If there's anyone who knows about being successful at blogging, it's Helen Savage from Blog Write Ltd. She shares some great tips. Read the post here.
14. 10 things you need to know about Google Ads
OggaDoon shares a list of 10 essential features you didn't know you could use with Google Ads. Read the post here.
15. Content marketing: Avoiding keyword soup
Sparro House Creative Ltd outlines three tips to improve your content marketing. Read the post here.
16. Delivering social proof with case studies
If your primary audience is other businesses, then case studies are the perfect tool for creating authority, building trust and delivering social proof. George Devane shares some tips. Read the post here.
17. The ultimate guide to Instagram SEO
The phrase 'SEO; now covers optimisation strategies and techniques on a  wide range of different websites including Instagram. Varn outlines how to improve your SEO on the social media platform. Read the post here.
18. How to take the fear out of fierce conversations
Leaders and managers have often received little to no training in how to have a 'difficult' conversation and so we end up avoiding the situation altogether until it becomes really serious. That can mean getting into performance management, grievance procedures or even worse. Jonathan Rees shares advice. Read the post here.
19. Choosing your marketing agency
Chris Thurling from Armadillo provides his advice on what to consider when seeking out a marketing agency that's suitable for your business. Read the post here.
20. Five easy ways to improve your email newsletters
As you prepare to hit send on your latest business mailing, ask yourself whether it would pass the 'hover test'. Here are five easy ways, shared by Carnsight Communications, to make sure it does. Read the post here.
Please respond to our new survey about the creative industries in Bristol and Bath. It will help us design – and advocate for – future support for the creative economy in our region.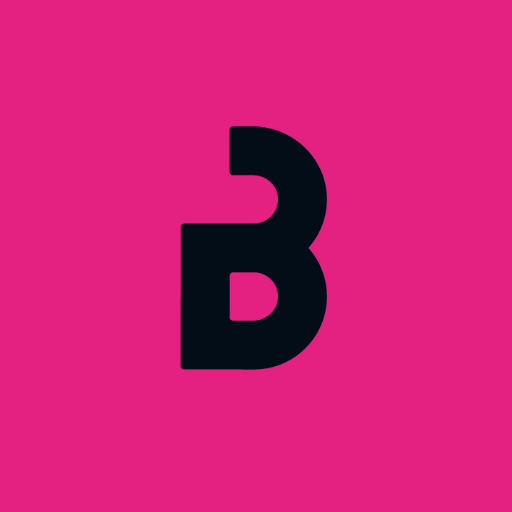 About Bristol Creative Industries
Bristol Creative Industries is the membership network that supports the region's creative sector to learn, grow and connect, driven by the common belief that we can achieve more collectively than alone.