Life has changed immeasurably in the past fifteen months. Social distancing, self-isolation, and WFH are now part of our everyday vocabulary. Physical barriers were put up between us and our friends and family members. The same is true between brands and consumers.
However, as restrictions are loosened, these physical barriers will eventually come down. In a Post-Pandemic world, what legacy will COVID-19 leave for brands, and what newly adopted trends and ways of communicating should stay with us?
Physical Connection – a balancing act
Research suggests that over the course of the pandemic we have leapt 10 years into the future in terms of e-commerce penetration. This has accelerated a decrease in personal interaction with retailers and experiences. Physical connections have been slowly diminishing for decades, as tech-led startups compete with high street brands. From banking to beds, consumers have benefited from the increased choice and embraced the added online convenience. The suggestion being that the death of the high street is inevitable. 
However, the jury is still out on the right balance between virtual and physical connections. Just as the pandemic enters its second year in the UK, Amazon launched its first physical UK store (cashless and packed with technology). Tesla – arguably the most future-forward car brand in the world – also places value in physical shopping centre outlets in the heart of towns and cities. Brands venturing offline have one thing in common – they see the move offline as establishing a new touchpoint for the brand as part of an overall ecosystem and to create memorable brand experiences.
'Phygital' is a term gaining traction meaning that consumers may be able to have it both ways — online and offline can live together to create more holistic brand experiences. UK-based furniture company Made.com continues to open physical shops that have the look, feel, and product assortment of their online persona. 
Some sensory experiences just can't be duplicated online, such as smelling the coffee, being able to browse to feel a fabric and see quality, or even engaging with a salesperson. Retailers should be thinking of ways to highlight the sensory and personal aspects of offline shopping even after lockdowns are eased.
Brands should remember that once consumers are offered convenience, there's no going back. If last week they were able to shop online and pick up their order, then they might be unsatisfied if they have to resort to the old method of simply browsing the aisles. 
Togetherness – tapping into consumers' needs
Togetherness and inclusivity have become themes for consumer engagement during the Pandemic. Brands that successfully communicated, "We're With You," were able to tap into consumers' need for comfort in a time of stress. Brands that reinforced this message with positive actions were the most successful. 
Aldi developed an ad campaign designed to curb "panic buying." Their reassuring tone of voice emphasising high quality, low prices and a focus on supporting their own workers as well as local charities has earned them a 10% increase in sales.
Deliveroo made positive gains when they provided 500,000 free meals to NHS workers and those most vulnerable who were unable to leave their homes. They also partnered with VISA to offer financial packages and advice to new restaurants looking to convert to delivery-only.
According to YouGov Plc, 79% of people say that they are more likely to buy from companies that have responded well to the crisis. Brands' handling of the pandemic will affect how consumers see them and ultimately where they spend their money. 
Realness – being refreshingly honest
During the pandemic we all had to adapt to new ways of communicating with each other via digital screens. Seeing our friends and colleagues' kitchens or spare rooms; being interrupted by kids and cats all helped establish a new level of intimacy to our daily interactions. This also manifested itself in brand communications. 
If you didn't have your Ad 'in the can' you had to look for new ways to communicate your message in an ad-hoc way. The result was often lo-fi, socially-distanced campaigns that embraced the realness of the situation – both a practical response but also a human one to which we could all relate. Good examples are: "Nan's Long Distance Roast Lamb," from Tesco's' Food Love Stories campaign (via BBH) or, "We'll get through this," from Maltesers' Isolation Life (from BBDO). 
This blurred the lines even further between brand-generated content and influencer content, opening up opportunities for communication concepts that used hashtags and visual mnemonics to strengthen brand recognition and attribution. Zoom-style ads may get tired. But the fact remains, that the pandemic taught us that brands can embrace a more intimate and real style to tell refreshingly honest and compelling stories. 
Convenience – a point of entry for survival
Through lockdown many of our freedoms and conveniences have been curbed. It's not as easy to simply pop to the shop and grab ingredients for dinner. With this in mind many retailers were forced to reappraise how to provide more convenience and alternative ways to shop.
An Adobe and YouGov study found that 74% of retailers have changed their products and services in 2020 as a result of the pandemic – and that many of the changes would be permanent. 26% of retailers had introduced new digital and e-commerce services in response to demand.  
Retailers have extended delivery slots, added click and collect services, or made temporary shifts to full online retailing. Brands that have adapted to support changing consumer needs and habits during this time of uncertainty have strengthened both their relationships and their reputations. 
As we begin to relax strict lockdowns (hopefully for good), brands will need to consider how to re-establish physical connections with consumers. How do we embrace the convenience we have grown accustomed to and carry forward a more authentic and inclusive tone to messaging that helped carry us through this last year? Each of these things present strong future opportunities for those nimble and visionary enough to embrace new models.
By Shannon Osment, Director of Accounts and Pete Hawkins, Creative Director Chase Design Group UK 
Chase Design Group ( www.chasedesigngroup.com) is a creative agency with offices in Los Angeles, New York, Chicago and the UK handling brand strategy, identity development, package design and retail environments for clients including Procter & Gamble, PepsiCo, Nestlé, Campbell Soup Company and Pfizer.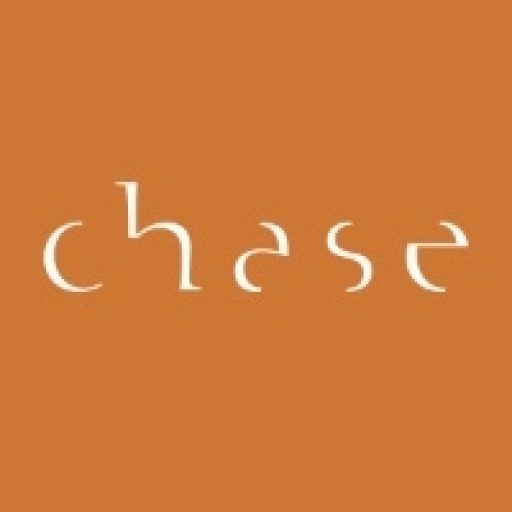 About Chase Design Group
A creative agency dedicated to innovative brand-building.