If your understanding of the startup world is based on the series produced by (and starring) mid-noughties nerdy heartthrob, Adam Brody, it might surprise you to learn that most tech ventures aren't funded by dubious dosh from the criminal underworld. That isn't to say that StartUp isn't an entertaining show, by the way, but it's not exactly an accurate representation of how startup founders might seek investment.
While there are some great examples of companies that have 'bootstrapped' their way to billions, most successful tech businesses will raise equity finance at some stage in their scale-up journey — usually over several funding rounds. The right investment not only unlocks the cash you need to accelerate growth but also provides you with a new business partner who is aligned with your goals, brings business acumen and an invaluable network of industry contacts.
Knowing how to turn your venture into an investment magnet is key to getting the attention of the right type of investor while never feeling pressured to settle for a bad fit. So, how do you as a startup founder attract that perfect investor? Here are 6 qualities investors will be looking for in your tech startup.
1. Passionate founder(s)
As a startup founder, being passionate about your project should be a prerequisite. If not, then it's probably the wrong venture for you. You need to truly believe in the product/service you want to provide and be confident that it's either an improvement on what's available on the market or an entirely new take on addressing an old problem.
Beyond your bright idea, you should also be mindful that investors are investing in you as much as they are in your business. Are you able to distil and describe the journey you've been on thus far? Can you showcase your passion, skill-set and creativity?
However, while passion per se is great, would you put your money where your mouth is? Most investors are looking for founders who are willing to invest their own capital — hypothetically, at the very least. After all, why should someone part with their hard-earned cash for your project if you're unwilling to do the same? The same applies to investing your time. If you're unwilling to work hard on your own project, then it's unrealistic to expect anyone else to.
To get your business off the ground, you'll have to — or will have had to — raise the initial capital yourself. This can come from your own savings, borrowings, or even friends and family. Either way, this is a concrete example of demonstrating that you believe in your product/service, so much so that you're willing to invest money into it.
2. Traction
To be worthy of investment, any new product/service needs to have a proven market and be appealing to that market. Ideally, your venture will have begun operations and demonstrated an ability to sell that product or service — essentially, you need to have a robust 'proof of concept' to show investors. Investors will look for the following:
A clear description of the problem your product/service solves
Evidence that customers are willing to pay to solve the problem
Evidence that your product/service solves the problem
For a tech startup, the proof of concept is often an MVP (Minimum Viable Product) — a product with just enough features to satisfy early customers and provide adequate feedback for future product development. Through our experiences building brilliant launchpad apps for businesses, we've come up with a checklist to help you get started with your MVP ASAP.
3. Growth potential
Most investors are looking for business opportunities that have potential — primarily, for growth. This is all relative, of course, based on the size of your market, but ideally, you need to have a market with significant reach — regionally at least — depending on the nature of your product or service.
Not every product/service is going to have a worldwide market, of course, but a large enough market to increase scale and margins within your operations is typically a requirement for investors.
If your startup is a would-be disruptor in an existing, saturated market then the same rules apply. However, your growth potential is likely to be deeply scrutinised because any market share gained is being taken directly from a competitor, therefore your competitive advantage needs to be demonstrable.
4. Competitive advantage
Which leads us on nicely…
No matter what the product — whether it's clothing, music or a new software platform — the same question always applies: what makes your product unique? To be worthy of investment, there has to be something that sets you apart.
If your product or service is genuinely the first of its kind (something that many founders wrongly convince themselves is the case), then that's your competitive advantage. What's more likely, however, is that your startup will be entering an existing market. This is where having a real differentiator is crucial for success.
Take German neobank, N26, for example. Voted 'Best Bank in the World 2021', N26 is by no means the only player in the online-only banking market — competitors include the likes of Monzo and Revolut. However, by taking a service that people have to consume and generally dislike (banking), and turning it into an enjoyable process by focusing 100% of its efforts on user experience, N26 has confidently positioned itself as 'the bank you'll love'.
5. Key team members
To save on cost, most startups will have very limited staffing (at the start of their journey, at least), usually consisting of one or two founders. Whether it's a team of two or ten, the number of staff isn't an issue so long as the key areas of the business are covered. For example, if your business is centred around AI technology, do you have someone in the team who is a specialist in this area? It's extremely important that you have an expert in the tech or market you're entering.
Operating control is another area investors will be looking at before taking a punt on your startup. They'll expect you as the founder to have developed (or be in the process of developing) policies and procedures to control the business and ensure their investment doesn't go to waste.
It's also important that as a founder, you're able to 'let go' and delegate authority across your team. We get it, your startup is your baby, but over time, you need to trust someone else to take care of the proverbial nappies. Or bedtime story. You get the gist. Investors will take comfort in seeing expertise and autonomy spread across a fully engaged team.
6. Exit strategy
The coldness with which investors approach this topic can be a bit of a shock, but getting into their mindset — ie. looking for a return, can keep you focused on what's important for your startup. It's important to know that from a financial perspective, investors will have two primary questions when looking at a project:
How much do I need to invest and when do I have to invest it?
How much will I get back and when will I get it?
These questions can be answered by a thorough financial projection which you can do yourself, but if you're struggling, there are people you can hire to help out.
Essentially, investors want to know what their ROI (return on investment) will be and when they'll begin to see it, so including a full ROI analysis in any pitch to an investor is highly advised.
At Gravitywell, we love working with enthusiastic startups and help with prototypes, pitch decks, MVPs and conceptual work. If you'd like to discuss how we can take your idea to the next level, get in touch.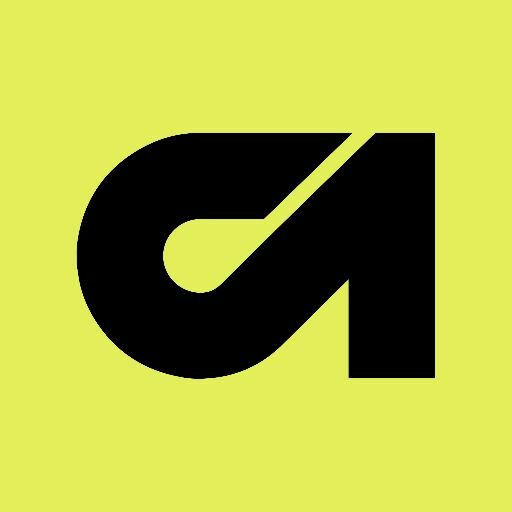 About Gravitywell
Bristol's Venture Studio