We were catapulted online for business and personal last year. It was our only way of connecting and communicating with one another, and users turned to social media to replace day-to-day interactions. The number of users and the time they spend online has increased during the pandemic, with some studies reporting a jump of almost 10% from April 2019 to April 2020.
Social media was still very relevant in people's lives in the modern age pre-pandemic, but the platforms then took on a wholly different purpose, and the way they're being used is changing.
Social media platforms' shifting role in the community
Tom Keiser, Hootsuite's CEO, says that the role of social media has changed fundamentally during the pandemic.
It's now the primary way that people interact with their loved ones and the wider community, including businesses and meetings.
It's developed to be more than just a fun way to share photos and status updates; especially as we didn't have much to take photos of. Because of this, users don't just want to pull the spotlight onto themselves (and those who do are often pilloried online). People are seemingly wanting to replace that lost aspect of "social" in social media, by generating meaningful dialogue.
Brands can't lead the conversation
Brands must be careful interacting with customers when trying to generate a real, meaningful conversation online. Being too direct, pushy, and blatantly obvious selling does not go down well at all. Brands that are used to being in control and leading the conversation need to change how they communicate. Rather than being the driver, they need to be the passenger helping and influencing the driver to its decisions.
Any brand that wants to make social media work for them needs to adapt to this new way of interacting online.
Keiser puts this into perspective with an analogy from physical retail: "When you walk into a store, the sales assistant doesn't come up and tell you about all the products they'd like to sell you. They ask what you're looking for, and that's how brands have to think on social media."
Brands shouldn't be looking at what they have and figuring out how to sell it; they should be looking at what people want, and how they can provide it.
Brands need to learn to listen
Make social media work for you! You will come to realise that the beauty of social media is your customers will tell you what they want – you must be listening to them. Brands need to be looking at the way their audience interacts with each other, and this will help gauge what people on a wide scale want from you. This is because few people will try and have a conversation directly with a brand.
Firstly, understand what it is your audience is talking about. Let's look at an example: Clarins, a beauty and cosmetics brand. They saw that as the pandemic set in, their audience shifted away from makeup (as no one was going out) and into skin and self-care. Their audience wasn't discussing their newest products for a night out; instead, they were sharing tips for keeping well during another month inside. Their marketing team identified the change in their audiences' discussions and needs so they began to create social media content around self-care and self-love.
It's also important to look at how your audience talks to each other. Especially through memes and satire posts, if you keep an eye on these and play it right, it can gain traction. Yorkshire Tea is a great example of this, with social media content that's playful yet safe. There were memes circulating about the 'perfect shade of tea' which was starting natural discussions, they jumped on board of this at the perfect time for their audience. It might sound effortless, but you can bet they thoroughly looked at how their audience spoke to each other before settling on a tone of voice.
How to reach out to your audience
It might sound strange but you, as a brand, aren't just here to sell – you're here to participate in a dialogue and contribute something useful to it. If it ever sounds like you're pushing a product, all your hard work will be undone, so don't just post links to your sales pages! A brand that's listening to its audience knows what it can offer them, and now it's time to reach out!
So, what can you offer your audience? A how-to guide on making the perfect brew? A new competition to 'win your pet as a hat'? Just something to make them smile? Position your brand to be relevant and a part of the conversation within your audience. This is essential for engaging new customers and retaining existing ones as part of the digital customer lifecycle.
Investing in your social media platform strategy
A social media platform strategy is vital for a brand, it enables them to be successful online. A brand that can pivot quickly and follow the conversation will excel as this is a hugely important sector for marketing. All too often this is left to relatively junior staff; Keiser talks about how his daughter has been made the 'social media manager' for the last 3 restaurants she's worked at simply because she's the youngest member of staff. Brands should take social media seriously – teams should have senior marketing staff onboard not only for their experience and insight but because of the large impact it has on a business.
Social media needs to be done properly, it is the ultimate tool for reaching and engaging your customers. So, remember listen, don't lead! Take the time to understand what you can do to help your audience – this is the foundation of a successful social media strategy.
If your brand could use a little social media power, contact us today to see how we can help you.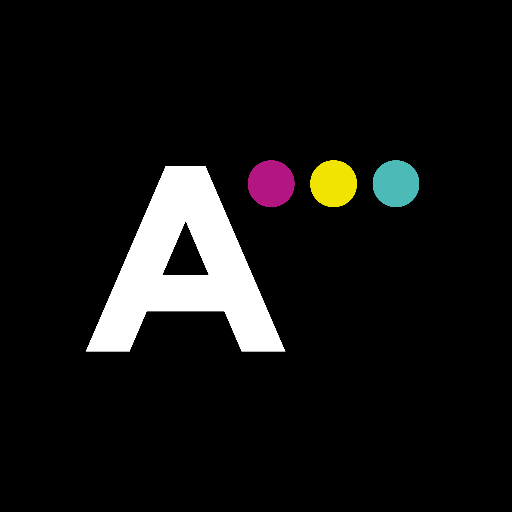 About AMBITIOUS PR
AMBITIOUS by name and by nature, we are a PR led communications agency that delivers integrated strategic communications - online, offline and everywhere in-between. Proud to be crowned winners of The Drum Magazine's RAR Best PR Agency of the Year.