Becoming a member of Bristol Creative Industries brings many benefits. We regularly add new opportunities so here is a guide to the latest benefits you can enjoy by signing up. We'll keep this post regularly updated.
Join Bristol Creative Industries from only £4.50 a month.
Appear in the member directory
Showcase your best work and attract new clients with a company profile in the Bristol Creative Industries member directory. The directory receives lots of visits every month from people looking for services from creative businesses.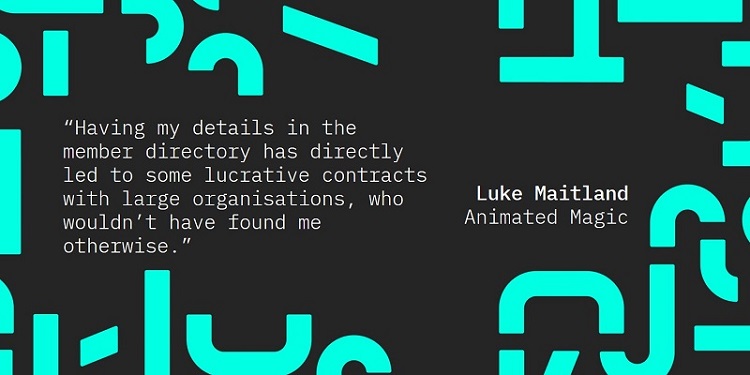 Self-publish content
Got some business advice or news to share? As a Bristol Creative Industries member you can self-publish content on our website and it will appear on your member profile. We upgrade great content to the newsfeed and include four posts in our monthly email newsletter.
To get an idea of the content topics that do well, here are the top 20 posts by members in 2022.
Bristol Creative Industries member Jessica Morgan from Carnsight Communications discussed the benefits of posting content in this interview.
Advertise jobs on the BCI jobs board
The Bristol Creative Industries jobs board attracts thousands of job hunters every month. As part of your membership, you can post unlimited free job adverts, saving you on average £3,500 per candidate.
Piers Tincknell, co-founder of Atomic Smash, is one of BCI's longest serving members and he told us in a member profile interview how he regularly uses the jobs board to recruit new employees.
Attend members' lunches
BCI's monthly members' lunches are a perfect opportunity for members to catch up with fellow members and the BCI team.
Everyone has a slot of up to three minutes to tell the others a little about who they are and what they do and share any news and/or challenges. You don't need to fill the full three minutes. We usually find some common themes emerge to discuss over the course of the session.  It's all very informal with no need to stand up and present slides.
The events are free to attend for members. They are a mix of in person and virtual events. The in person sessions are at The Square Club in Bristol and include a free buffet lunch.
Check the events section of details of the next lunches.
Discounts for keynotes and workshops
Our flagship keynote events and workshops feature world class speakers sharing their expertise. It's a unique opportunity to access valuable insights for growing your business. Bristol Creative Industries members receive a ticket discount.
Keen an eye on the events section for the latest events. You can also sign up to the monthly BCI Bulletin to be notified of events.
Attend and host Wake Up Call
Wake Up Call is a member exclusive live webinar that takes place every other Friday at 8.30-9am. The content is delivered by members for members.
Attending the free event gives you access to valuable insights from your fellow members and if you host a Wake Up Call, you can share your expertise and attract potential new clients.
See details for upcoming Wake Up Call events in our events section.
If you're a BCI member and you'd liked to deliver a presentation on a topic of your choice during Wake Up Call, email Sian Pitman.
Join outdoor networking events
The regular BCI Walk & Talk networking sessions are for a group of 12 people who are keen to don their walking boots and explore the stunning countryside around Bristol and Bath.
It's a great opportunity for members to make some new connections whilst getting some much needed fresh air!
The next Walk & Talk is on 12 May at 9.30am. Sign up here.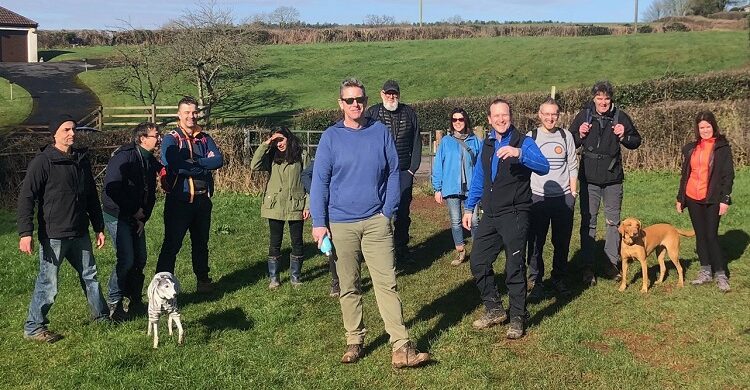 Attend exclusive roundtables
We host regular roundtables for agency leaders to discuss strategic challenges. These events are vital for us to hear from the member community about the key issues you are facing and how we can help. A roundtable on funding led to us creating this popular and regularly updated guide to the latest finance on offer to creative businesses.
If you are interested in getting involved with future roundtables, email Sian Pitman.
Other benefits
We regularly deliver other benefits.
We are currently providing free legal surgeries with business lawyer Rebecca Steer.
Discounts on workspace, hotels and more
Reductions on co-working spaces, meeting rooms, hotel accommodation, a recruitment strategy review and a coffee subscription are just some of the many discounts and offers we've negotiated for members.
Join Bristol Creative Industries from only £4.50 a month.
If you have any questions about membership, email Alli Nicholas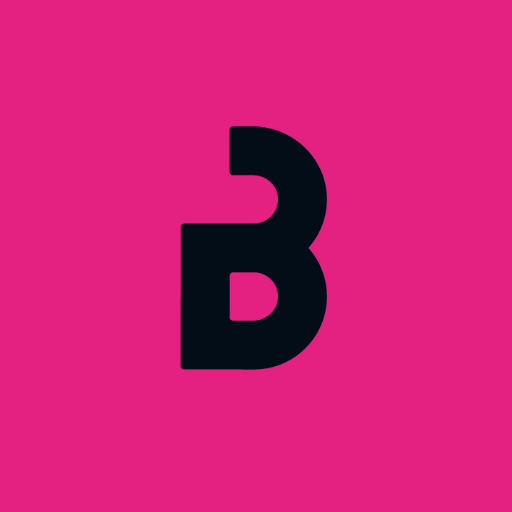 About Bristol Creative Industries
Bristol Creative Industries is the membership network that supports the region's creative sector to learn, grow and connect, driven by the common belief that we can achieve more collectively than alone.