We are delighted to announce the 14 young people from across the city who have been selected as the initial cohort for the Bristol Creative Industries Internship Programme, in partnership with Babbasa and 14 creative businesses from the BCI membership community. 
Launched earlier this year, the programme is aimed at young people aged 18-24 from underrepresented backgrounds wanting to gain more insight and real experience in the creative industries.
Two of the biggest challenges facing the sector are a long-term skills shortage and a lack of workforce diversity. This programme has been designed specifically to tackle those issues.
The BCI-commissoned A Creative Force to Be Reckoned With report found that increasing diversity and inclusion is a significant priority for six in 10 (59%) creative firms in Bristol, but almost half (48%) said they want help finding diverse talent from underrepresented groups.
As part of the Bristol Creative Industries Internship Programme, many of the city's most well-known creative companies have offered six-month full time paid placements to applicants in roles covering advertising, marketing, design, animation and digital.
Sara Foley, senior designer at Mr B & Friends, commented on her agency's reason for participating in the programme:
"At Mr B & Friends, we're on our own journey for better representation and inclusivity within our agency and the industry as a whole. Our DE&I team (in its fifth year) understand that there are barriers to getting into the creative industry for those who are in underrepresented groups.

"Whether that be lack of education, lack of opportunities or lack of awareness that this is a career path for them, we were looking to be able to provide an opportunity for young people and this internship programme has helped give us that."
Over the past few months, applicants met participating agencies for an informal interview and meet & greet session at The Watershed, where they had the chance to chat directly with the participating agencies to learn more about the businesses and remit of the available roles.
Rob Pellow, executive technical Director at Armadillo, commented on the recruitment process:
"Meeting the potential interns and working with them in the workshop was an unbelievably eye-opening experience. Nothing had prepared me for the level of passion, curiosity, and dedication to finding work that energises them."
The successful applicants will now work for six months, during which time they will undergo two placements at two different agencies, both lasting three months each.
The programme will provide a mix of professional skills training, creative skills training, inspirational talks, networking events, mentoring and opportunities for future employment.
Zoe Lynes, head of services at Babbasa, said: 
"This is an amazing opportunity we are creating for young people across Bristol and our collaboration on this scheme has been a real passion piece for all of us here at Babbasa.

"This project has allowed us to foster a strong collaborative relationship with Bristol Creative Industries, aligning our mutual goals of raising up those young people who have been disadvantaged, to work together to build opportunity, excitement, and progression for those young people who need it most in Bristol."
Chris Thurling, chair of Bristol Creative Industries, commented:
"We are delighted to welcome our first cohort for the internship programme. Just the recruitment process itself has been incredibly rewarding for all involved and has only reinforced the reasons as to why we set up this initiative.

"We are incredibly excited to see the new recruits take the next step in their journey and kick off their roles with some of the very best creative businesses not just in the city of Bristol, but in the UK."
Bristol Creative Industries Internship Programme interns
The businesses and Bristol Creative Industries members participating in the programme are:
The full list of interns and the companies they are working their first placement at: 
Abdifatah Kheyre – Six
Abdur-Rahman Shafi – Noble Digital Performance
Ahmed Ismail – Newicon
Amy Smith – Halo
Kayjay McDonald-Ferguson – saintnicks
Laurel Beckford – ThirtyThree
Mohd Wani – Atomic Smash
Omar Ibrahim  – Aer Studios
Priscilla Kodjo – Diva
Sara Matloob – Mr B & Friends
Seren Spooner – Armadillo
Sophie Kirk  – TMW Unlimited
Touka Mostafa – McCann Bristol
Yasmina El Khatib – Aardman Animations
Read more information about the Bristol Creative Industries Internship Programme here. 
Top image credit: Eljay Briss [website] [Instagram]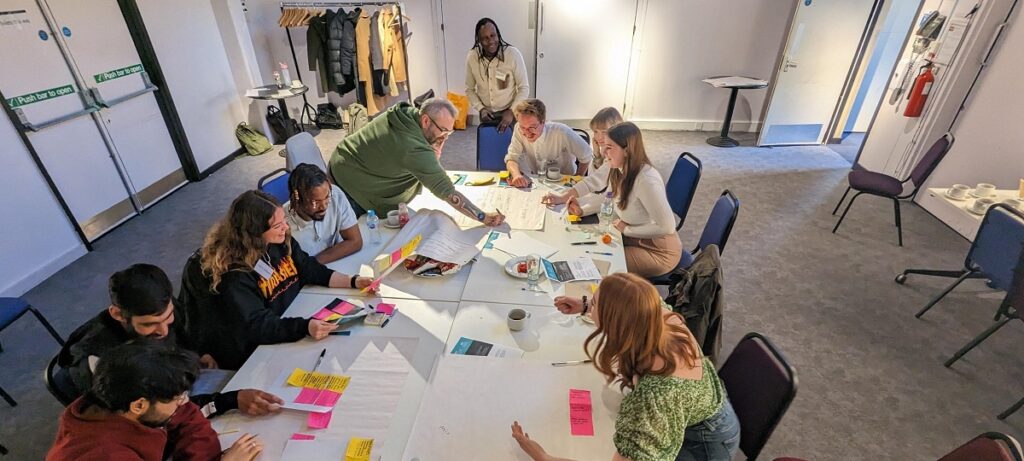 Quotes from other participating agencies:
Paul Bailey, brand strategy director, Halo:
"We are three days in to our internship and I've been amazed at the impact our intern has had. A super smart, super tuned-in, super vibrant personality, she has been a breath of fresh air to the agency. Her youthful energy and her lack of limits has inspired our agency already. Imagine what she will do in week two!"
Matt Woodman, UX/UI designer, Atomic Smash: 
"Our first placement, Mohd, has been an absolute pleasure to work with. He's keen, curious and engaged to a level that I could only have imagined. We can see exactly why he's been matched with our agency and are excited for the coming weeks working together."
Phill Lane, head of brand and insight, ThirtyThree:
"As an agency that works with employers on recruitment marketing, culture, and DE&I comms, it's vital that we have an employee base ourselves that represents the whole of society, and benefits from the diversity of thought and experience that that brings.

"For us, the Bristol Creative Industries Internship Programme is a tool to help address the fact that there are underrepresented groups who don't have access to, of understanding of, the creative industries – and that, without a dedicated programme of outreach, education and access to opportunity, we'll never change that." 
Lucy Rees, people and culture manager, Newicon: 
"The creative industry has needed a disruption for quite some time, this internship is just that, with diversity comes innovation and I cannot wait to see the impact the interns will have in all of our business over the coming months."
Paula Newport, director of people and culture, Aardman Animations:
World-renowned, Bristol-based product development consultancy Kinneir Dufort are proud to be running the Ethnic Diversity Excellence Programme (EDE) for a third year running.
To tackle the visible lack of diversity within the UK design industry, Kinneir Dufort's EDE Programme offers an opportunity for three students from minority ethnic and heritage communities entering their third year of university to take part in a funded 8-week internship. 
Supported by an industry-wide EDE Council, with distinguished council members of minoritised ethnic backgrounds from AstraZeneca, LettUs Grow, No7 Company, FluoretiQ, Unilever and Reckitt, the programme offers three students in their final year an immersive opportunity to learn and develop within an industry environment. The successful applicants will also take part in school outreach programmes to help increase awareness of the design sector to help boost diversity in future generations of designers.
Along with 8 weeks of hands-on experience, mentoring and advice, the individuals will receive a £2,000 sponsorship along with £1,000 travel and accommodation expenses. This opportunity is open to all universities in the UK.
The driving force behind the programme, Sunny Panesar, Head of Portfolio Management at KD, is driven by the lack of ethnic diversity in the product development industry, and the need for change. Sunny says: "Having often been the only person of colour in the room throughout my career, the lack of ethnic diversity is striking, if we're truly going to design a better world, we need to reflect the people we're designing for.
"I understand how important it is for ethnic minority students to have this opportunity, firstly to make them aware of this incredible industry as a career option and then to help them overcome complex systemic barriers holding them back when trying to break into industry. Our goal is to level-up and give minoritised ethnic students an equal playing field. We want to offer interns a high-quality experience which is immersive and potentially life-changing; they will learn and develop within an exciting and unique environment with external mentoring from industry experts.
"The last two years have been a resounding success for KD, we have taken on full-time employees from the scheme and have a seen a vast improvement in all areas of diversity throughout the team. This year, we're excited to launch the programme again and encourage students from around the UK to watch our webinar and submit their applications."
Kinneir Dufort believe that they, and the wider innovation, design and product development industry need to do more to mirror the diversity of who we are designing for within the UK, and beyond.
Learn more about the application criteria, how to apply and the deadline here. If you would still like to learn more and see if this programme is for you, you can watch our recorded live Q&A with our EDE Council.
Fiasco Design is now accepting applications for their Open Internship programme, which aims to make the design industry more accessible for those from underrepresented backgrounds. 
"Following the success of last year's Open Internship programme we're thrilled to open up applications for the second year. Bringing a greater range of people into design allows the industry as a whole to prosper. We're proud to be playing our part."  – Ben Steers, Co-founder and Creative Director, Fiasco Design. 
Fiasco Design's Open Internship programme looks to set a precedent for the way design internships can be made more inclusive for emerging creatives. The hope is to encourage people of all walks to life to apply, by actively removing some of the usual barriers:
No CV or "previous agency experience necessary".

Fully (and fairly) paid. 

Travel and accommodation covered. 
It's no secret that there's a diversity problem in design. The UK's design workforce is made up from a small section of society that fails to reflect the world we live in. Despite increased awareness around the topic of inclusivity, statistics from Design Can and the Design Council suggest that this is slow to translate to real change. 
As an industry that thrives on creative innovation and diversity of thought, there is a need to think pragmatically about what can be done to tackle the problem head on and bring about real, tangible change. Fiasco's wider ambition is to inspire others to find similar opportunities that help level the playing field and make our industry a more exciting place to be.
 "As a studio we have a deeply held belief in the positive power of creativity. By thinking creatively, we can find solutions to the problem of diversity in the industry. Progress may be slow, but it is possible. It starts by challenging ourselves to do better." – Nathalie Crease, Head of Marketing, Fiasco Design.  
Fiasco Design's Open Internship programme is now accepting applications. You can find more information and how to apply via: fiasco.design/open-internship
We are excited to announce the official launch of HeyFlow.
HeyFlow is here to help businesses understand the female workforce better, equipping managers with the confidence, practical skills and knowledge that will reduce absenteeism and increase the retention and attraction of women, at all stages of their career.
It is widely recognised that women are leaving the workforce, absenteeism is increasing and there are significant skills shortages across multiple industries in the UK. The link between absenteeism, attraction and retention of women in the workplace directly links to the understanding the impact of female reproductive health in the workplace.
That's where HeyFlow comes in. An insight-driven data surveying and L&D tool that empowers businesses to build a truly inclusive company by understanding the impact of female reproductive health in the workplace, identifying and implementing management development opportunities and policy advancement.
With the combined expertise of the Founder of not-for-profit MotherBoard, Sophie Creese, Nick Dean, CEO of ADLIB / B Corp Ambassador, and Sabrina Walls, Marketing Director of ADLIB / Marketing Lead of MotherBoard, the Co-Founders of HeyFlow have intricate knowledge of how purpose, understanding and knowledge can drive positive change for businesses, driving significantly improved retention, attraction and absenteeism levels.
HeyFlow has been created to provide a solution for all businesses. From a management introduction to the female reproductive cycle and its potential impact in the workplace, through detailed employee surveying and coaching on periods, pregnancy, maternity and menopause (amongst much more).
HeyFlow provides unrivalled insight into a company's female workforce and provides understanding of the gap between feeling and policy. Through our insight surveying we provide clear actionable solutions and offer consultancy and training to upskill employees to better support their teams.
Our starting product focuses on cisgender females, our roadmap progresses into a much wider employee community where there is an essential need to understand underrepresented people.
We're looking forward to being part of a solution that is much needed by businesses and women alike.
Striving to make post-caesarean care more wonderful
Imagine if we could re-address how we care for women approaching and recovering from a C-section. What if it was more considered, or even more wonderful? Rather than expecting them to have a typical post-partum pattern, why not acknowledge the extraordinary, and at times, unwanted circumstances they've been through?
Image credit: Erin Patel http://www.erinpatel.com/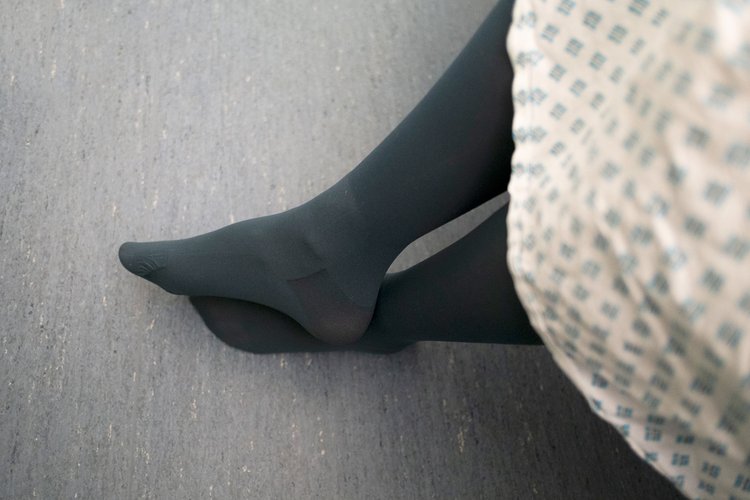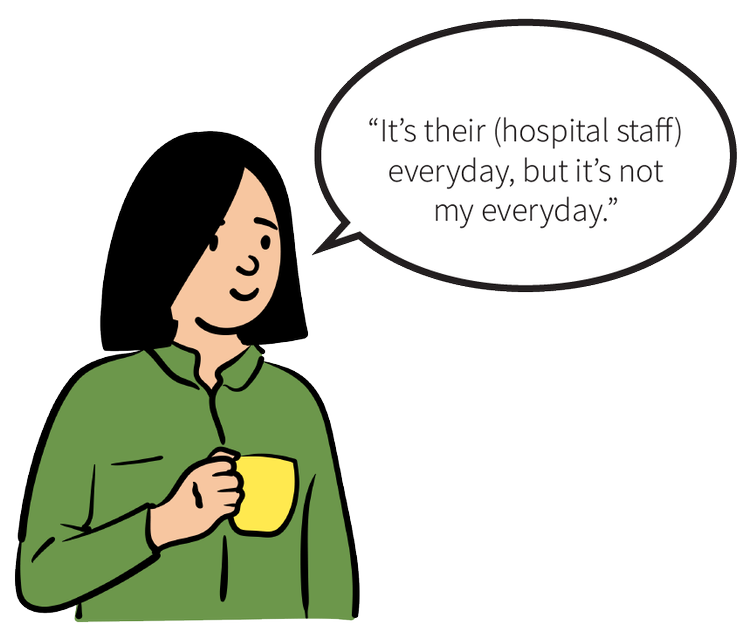 What we learned
Within our group, none of the mothers-to-be had spent significant time in the hospital setting, let alone faced the prospect of major surgery. They described feelings of shock, fear and helplessness, whether it was a planned or emergency C-section.
Birthing through caesarean section is not the 'easy option' and the road ahead is long. With every step afterwards, from 1 hour post operation to many months later, something else emerges: the need for self-administered stomach injections and a wound to care for, to potential unforeseen heavy bleeding, abdominal difficulties and deteriorating mental health.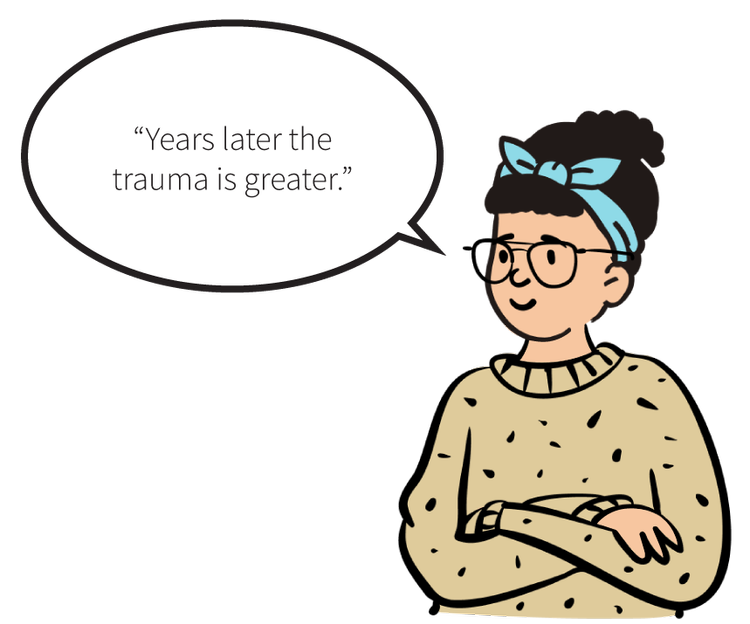 Whilst hospital procedures are for the most part out of our control, the period prior to admission and the time back home are rich in potential to serve mothers who go through a C-section.
The opportunity
Whilst there are plenty of services for women in pregnancy, general post-partum and some stand-alone C-section products, how can we create an empathetic, overall experience to ease post C-section mothers out of the professional but transactional experience they've just been through?
We think the key is a unique staggered experience – 'the right thing, at the right time' – reducing the complexity and overwhelm associated with the lengthy post-caesarean period.
Lead up (pre-planned C-section)
Medical advice or a previous procedure can mean a C-section is expected, allowing for some planning and preparation.
Imagine if there was a printed guide that honestly summarised what to expect at each hospital stage: waiting areas, the operating theatre, and a post-operation ward.
We're aware that those who have emergency intervention will not necessarily gain from this section.
Subacute (1 – 5 days back home):
The first hours back home can be emotionally overwhelming, physically tentative but also tedious and sedentary.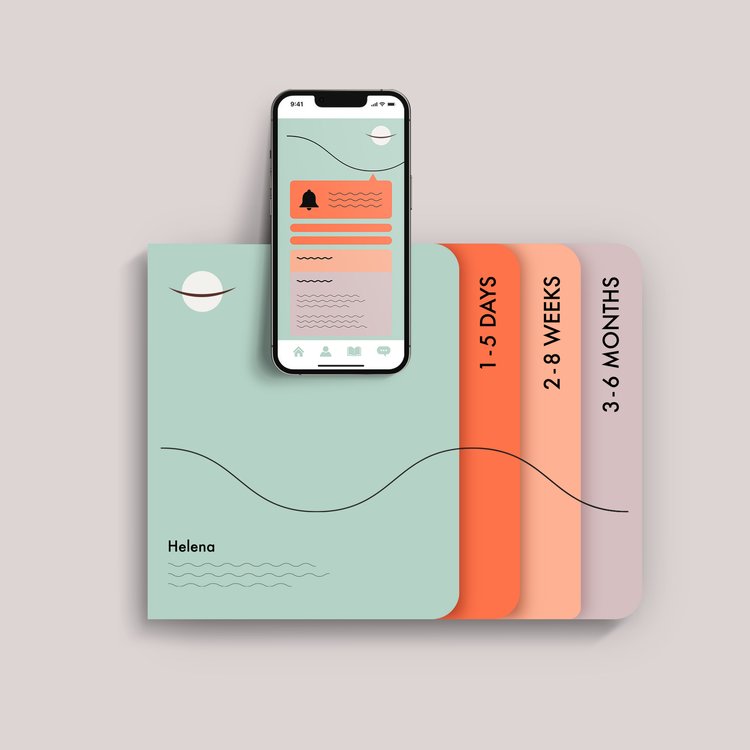 Early recovery (2 – 8 weeks back home):
As new life patterns form and the body improves, previous freedoms start to be recalled and frustrations of feeling restricted start to emerge.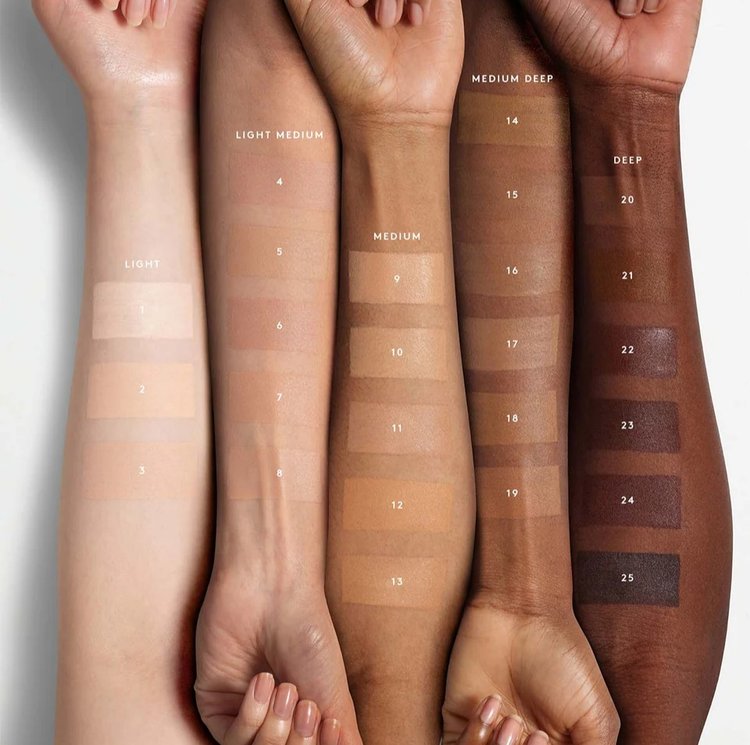 Long term realisation (3 – 6+ months):
The reality of the physical and psychological trauma can be delayed and understanding how to come to terms with it can fall into focus much later.
Imagine if the guide concluded with focused pelvic floor AND abdominal exercises, to reintegrate the abdominal muscles and increase strength.

Imagine if the app sent a scheduled notification at 3 months to suggest women seek out specialised physio or talk therapy and provided relevant local contact details.

Imagine if there was a nourishing balm to encourage loving touch of the sensitive skin around their scar.

Imagine if we included a reflection journal, to encourage quiet moments to acknowledge and process what has happened.
Who could 'own' this opportunity and deliver the most impact?
We think an existing brand could credibly extend into this space to bring new value to those who need it. What space that brand comes from, is up for grabs.
Could it be a trusted skincare brand with the existing knowledge of women's bodies? Or could it be a FemTech brand, that already has the digital infrastructure and client base to make huge impact? It could even be a menstrual tracking app, who wish to bridge their audience through a gap in usage?
How could this approach be available to as many as possible? There could be private / public model, where for every kit purchased or gifted, a kit is donated to a state healthcare service or insurance provider – making sure we 'see' more women after their caesarean.
References
(1) https://www.who.int/news/item/16-06-2021-caesarean-section-rates-continue-to-rise-amid-growing-inequalities-in-access
A couple of years ago I was asked for profiling tool recommendations by a client wanting to invest their team.  I'd had several profiles done throughout my career and my experience of them had been mixed.  Whilst the reports always resonated with me, the emphasis was on personality rather than behaviour, and I found that after the initial session where everyone compared themselves to each other and shared their thoughts, the reports were often so complicated that very little, if anything was put into practice.
I then came across Colour-me profiling. C-me focuses on behaviours rather than personalities, using a common language which is non-judgemental and recognises that everyone is a unique blend, vs. trying to put them into a box.  This felt like a much more inclusive approach to me, so I investigated further and ultimately became accredited so I could use it with my clients.
What benefits have I experienced working with C-me?
It helps you understand yourself, and others better
It highlights strengths and the value each person brings to a team
It uncovers blind spots and development areas
It provides useful insights to help improve communication and performance
It encourages diversity within teams and businesses
It's super simple, scalable and good value
And the biggest benefit for me is that you can put it into practice immediately.  It has helped me learn to flex my own behaviour and communication style, and work more effectively with others.
In a world where we're facing ongoing challenges as an industry, my belief is that we need to celebrate our differences and find ways to learn from each other so that we can build exceptional relationships and continue to do brilliant work.
So can behavioural profiling help us build better relationships, higher performance and more inclusive cultures?  My answer is a resounding yes, as long as you put it into practice and continue to, whether it's for communication, running meetings, problem-solving, hiring new team members or creating your next 3 year vision.
If you want to find out more about C-me and what my report and workshop offering, or are simply intrigued, give me a shout.
We care about the ordinary products and services that are woven into everyday routines and patterns: they deserve to be extraordinary, for everyone!
We believe that what might seem as simply everyday products, are in fact the heroes in and out of the home. What's more, we feel they should be accessible and affordable to everyone.
What we mean by everyday.
The ordinary products and services that are woven into everyday routines and patterns.
Remove any of these products or services and their impact would be felt. Better still, if they're elevated, then it can be meaningful for the people who use them and the brands and organisations that provide the them.
What we mean by everyone.
Well, everyone. The girls, the guys, the gays, the straights and theys. The young, the old, the middle-aged. The global majority, any minority. The middle-income earner, the lower-income earner. Those of all abilities.
Too many people have been excluded for too long. We want to ensure that businesses recognise the power of inclusion.
We're here to tackle the complex challenges of intersectional inclusion, along with sustainable futures, for all. With the power of creativity and a strong dose of positivity, we believe we can drive change and decipher the way ahead.
We are Studio Every.
Join us on the 9th June via our  Virtual Classroom
As only one of three national Centres for Excellence in SEND, our award winning and worldwide recognised team deliver this incredibly informative workshop, delivered by our highly skilled and experienced neurodivergent employment specialists.
This workshop will give you an introduction to becoming an inclusive employer; providing you with the knowledge and skills required to support neurodiverse employees and customers.
This dynamic and innovative workshop will allow you to access untapped talent through an inclusive recruitment process. As a result, making reasonable adjustments in the workplace can lead to greater productivity, higher staff retention and increased income.
Making reasonable adjustments in the workplace will lead to a more productive workforce, which will result in a higher retention of diverse employees.
For a small investment of only £99 per participant (free funded spaces are available for SME's so do reach out)). You will benefit from the 1-day workshop, as well as a follow up consultation with our experienced team. We can also offer Lunch and Learns or bespoke full training options for your business.
Bristol Creative Industries has teamed up with Bristol-based social enterprise Babbasa and 15 creative businesses to launch a city-wide internship programme.
The programme is aimed at Bristol-based young people aged 18-24 from an ethnic minority and/or from a low-income background who want to gain insight and experience in the creative industry.
The scheme will see many of the city's most well-known creative companies offering six-month full time paid placements to applicants in roles covering advertising, marketing, design, animation and digital.
Boosting diversity in the creative industries
Two of the biggest challenges currently facing the creative industries are a long-term skills shortage and a lack of diversity in the sector.
A Creative Force to Be Reckoned With, our report released in September 2022, found that although increasing diversity and inclusion was a significant priority for six in 10 creative firms, almost half said they want more help with finding diverse talent from underrepresented groups.
We've been working hard to create a solution and are delighted to launch the Bristol Creative Industries Internship Programme.
Bristol Creative Industries Internship Programme
Babbasa, which supports diverse young people to achieve their aspirations, is leading the recruitment process. We are working closely with them and the brilliant participating creative businesses to match applicants to one of the available roles.
Chris Thurling, chair of Bristol Creative Industries, said:
"We all want to make our industry more diverse and inclusive, but when you run a small business it's not always easy to know how to make a practical difference. By coming together as the Bristol Creative Industries community to support the internship programme, members can do their bit to help young people get that all important foot in the door.

"We are delighted to formally announce this internship programme in partnership with Babbasa. The creative industry in Bristol is one of the best in the country, and we want to help open this up to as many young people in the city as we can.

"Our aim with this programme is to work closely with the fantastic team at Babbasa to connect bright young talent with some of the city's best and well-established businesses."
Starting on 15th May 2023, each successful applicant will work for six months. During that time participants will undergo two placements for two different agencies, both lasting three months each.
The programme provides a mix of professional skills training, creative skills training, inspirational talks, networking events, mentoring and opportunities for future employment.
The deadline for applications is 28th March 2023, with interviews taking place on 4th and 5th April at Watershed in Bristol. There will be an informal group workshop which will give applicants a chance to come and hear a bit more about the participating businesses, their internship offers and meet some of the team.
Applicants will then be given a 30-minute slot to chat to the interview panel to give us a chance to explore applications in a bit more detail. Bristol Creative Industries will cover costs for travel to the interview for every candidate.
The businesses and Bristol Creative Industries members participating in the programme are:
Big thanks to them all!
Poku Pipim Osei, CEO and founder of Babbasa, said:
"Last year, we consulted with a range of city partners and underrepresented communities to better understand how Bristol can close the inequality gap for the next generation, in a report called the OurCity20230: Socioeconomic Analysis Report.

"What was striking is that over 38% of the young people surveyed had aspirations to pursue a career in the creative industries. This is why we are excited to be part of this partnership, as a demonstration of our commitment to work collaboratively and unlock doors for those who would not have otherwise had the chance."
To apply, applicants already registered with Babbasa can send a video/audio recording that's around one minute long, or a written piece to recruitment lead Mikhaila at [email protected] explaining why they want to be part of the programme.
Those who aren't yet registered with Babbasa can sign up here and the organisation will be in touch to help progress the application.
For more information on the programme, visit the Babbasa website and for more details on the businesses participating in the scheme, go here.  
An outstanding achievement and something we are very proud of.
Back in 2019, ADLIB Recruitment was one of the first recruitment businesses to certify as a B Corp with a score of 82.8. Our belief is that B Corp provides a structure and measurement to improve, certification is the start of the journey. We set out our intentions publicly through annual impact reports and set the bar high. This approach ensured we maintained the focus and accountability needed to make change happen.
Since our initial certification, we've held ourselves accountable to improve year on year. We've become a 100% employee-owned business, created a Trust Board, Employee Council and gifted each of our existing employees share options with a clear route to realisation.
We've donated many thousands of £ to charities and NFPs, including Feeding Bristol, Grassroots Activation Project, St Mungo's, Julian Trust and Forest of Avon Trust to name a few brilliant organisations.
Internally, we have created MotherBoard, a business charter, community and event series that drives tangible change for mums working in the tech industry. We've also vastly improved our maternity leave policy and delivered D,E&I training, lived out through a healthily balanced team. The team have played lead roles in advancing GreenTech South West and Tech Ethics meet up groups. And that's just for starters.
Today we celebrate the hard work that has gone into achieving our recertification. Focus will soon turn to our next recertification and setting the standards to a whole new level.