We are delighted to launch a major new report which highlights how creative businesses in Bristol and the south west region need more support than ever before to help them to compete on the global stage.
The 'Creative Force' study follows our commissioning of The Audience Agency to conduct research of Bristol Creative Industries members and the wider creative sector to understand how creative businesses in the region are faring and to determine the level of support they want and need as the industry continues to recover from the impact of COVID-19.
The report shows that:
– Accessing talent with the right skillsets is the biggest challenge facing more than a third (36%) of creative businesses in the south west.
– Increasing diversity and inclusion is a significant priority for six in 10 (59%) creative firms, but 21% admit that they are struggling to recruit talent from diverse backgrounds. Nearly half (48%) of creative businesses want more help finding diverse talent from under-represented groups.
– Most creative firms have embraced digital ways of working but research and development (R&D) spending throughout the region is low with 62% admitting to spending nothing on R&D. The take up of new, breakthrough technologies such as AI, 3D printing, and robotics is also minimal.
– Securing the funding needed to grow and develop is an issue for Bristol's creatives. The variety of business support programmes and financial grants available is creating confusion with many of the region's businesses unsure about what it is relevant to them and whether they are eligible.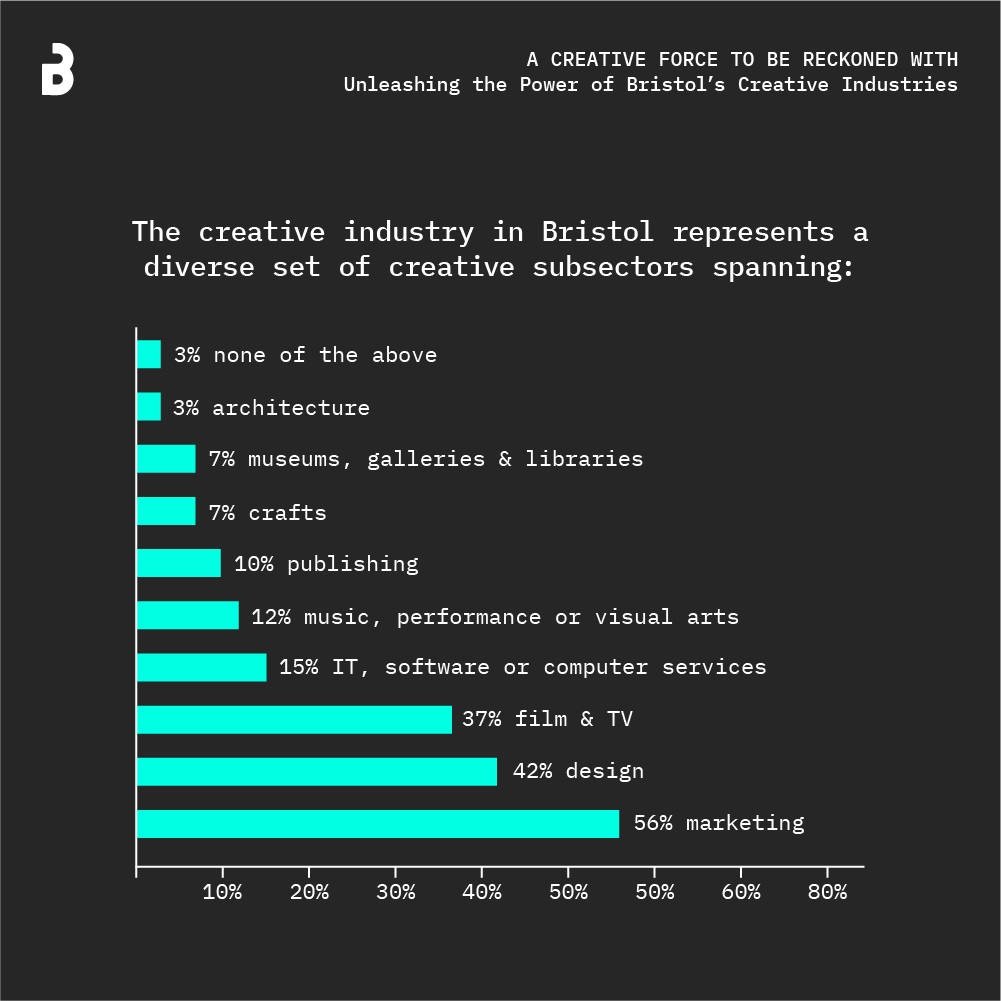 Creative businesses need help navigating funding options
Focus group surveys with local creative businesses and freelancers found that while there is no shortage of programmes and grants available to encourage innovation and business growth in Bristol and the wider area, the multiplicity of options can be overwhelming and there is a need for more help navigating the support available.
Chris Thurling, chair of Bristol Creative Industries, said: 
"The creative industry is an engine for driving economic growth and job creation throughout our region. After an incredibly challenging two years, creative businesses are bouncing back and the future looks bright, but our latest research shows that creative firms and freelancers need more targeted support than ever before to really scale up and take advantage of emerging growth opportunities in the wake of the pandemic.

"Bristol has long been considered a great place for businesses – after all, it is vibrant, dynamic, thriving, and multicultural – but our research shows that location is no longer considered the be all and end all for creatives. For them, place is neither an advantage nor a disadvantage. It begs the question 'has Bristol been resting on its laurels?'

"As we grapple with getting growth plans back on track at a time of economic and political uncertainty, there is no time for complacency. We all need to do more to support our creative and cultural businesses by working in partnership with city and combined local authorities, education providers and other business support organisations to ensure we create an environment where creative firms and freelancers can thrive."
The UK creative sector is a vital part of the UK economy which contributed £115.9bn to UK GDP before the pandemic[i]. It is now expected to grow 20% faster than the rest of the economy and has the potential to create 300,000 new jobs over the next three years, stimulating growth and recovery throughout the UK.
Responding to the Creative Force report, West of England Metro Mayor Dan Norris said:
"This report is timely and welcome. Bristol, Bath and the wider West of England is rich with creative talented people, but the pandemic hit many working in the sector hard.

"It's why under my leadership as Metro Mayor of the West of England Authority we have invested £3m to help over 700 freelancers – abandoned by the government during the pandemic – and creative businesses get back on their feet and face the future with a renewed confidence and purpose. I welcome the recommendations in this timely report.

"The West of England is a region of innovation and creativity, and I'm determined that the right support is in place to allow our region to flourish."
BCI's Creative Force report includes a comprehensive set of key recommendations for tackling the issues brought to light by the research findings and is intended to be used as a catalyst, convenor, and advocate for change and action to fuel the south west creative sector's development and growth.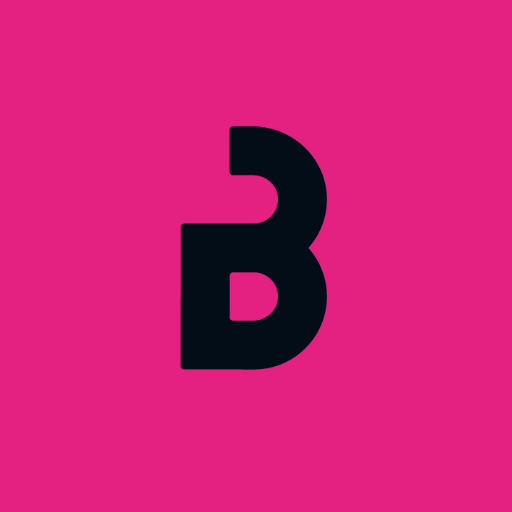 About Bristol Creative Industries
Bristol Creative Industries is the membership network that supports the region's creative sector to learn, grow and connect, driven by the common belief that we can achieve more collectively than alone.