For almost a decade, Alli Nicholas has been at the heart of the Bristol Creative Industries community as our membership manager. Dan Martin had a chat with Alli about her role, the benefits of membership, how to make the most of being a member and more.
How did you end up working for Bristol Creative Industries?
"I spent 20 years in recruitment, the last 10 of which were with Bristol recruiter Liz Gadd. She ran a business called Goddard Gadd which I helped her set up. She sold and exited the business and I stayed. I then set up my own recruitment agency which in the end wasn't for me.
"I used to recruit for Fraser Bradshaw, who at the time was the MD of McCann but has since set up saintnicks. We stayed in touch after I left Goddard Gadd. He was also CEO of Bristol Media (the former name of Bristol Creative Industries) and I was chatting to him one day and he said he needed somebody to encourage members to renew and keep on top of the admin side of things. I did that for 10 hours a week to start with, it increased to 20 hours and then became a full-time job. That was nine years ago."
How would you describe your role at Bristol Creative Industries?
"I've always officially been the membership manager and that is very much about looking after the needs of the members, going out to find new members and talking to them about the organisation. But we are a very small team so I also get involved in everything else including organising and promoting events, dealing with logistics and helping with the content on the website and social media. Many people might look at the website and get the impression that there's a big team of people behind it but we are a small team and we work in a very agile way.
"No two days are the same. That's what makes it really enjoyable. I absolutely love what I do. I'm hugely passionate about BCI and what it stands for. Our members are from such a broad range of creative industries so I never get bored. One minute I can be talking to the likes of Aardman about what they're doing and the next it's a freelance member with the seed of an idea who is thinking about setting up a business. They're poles apart but each is exciting in their own way."
Give us some examples of members doing exciting things.
"If you're asking me to pick my favourite member, that's like picking my favourite child! Everybody's doing great things in their own special way. 
"Back in 2016, we ran a 10th anniversary event. We produced a book and asked members to submit the projects they were most proud of. I remember flicking through the book and thinking "I can't believe this amazing work is coming out of Bristol". Things like the Waitrose carrier bags at the time were designed by an agency in Bristol and the branding for the Royal Mint was designed by a company in the city.
"If I had to mention a few examples of our brilliant members though, one is Seeker Digital, a company named 25th in Deloitte's Fast 50, which showcases the fastest-growing technology companies in the UK. I was told about them, got in touch and they became a member. It's great to have a company like that as part of the community.
"Over the last few years, we've seen a lot of members focused on sustainability which is an important and very topical issue. One of them is Enviral, a comms agency that helps ethical brands get into the spotlight.
"What is particularly pleasing is when you see somebody who signs up as a freelance or start-up member and then goes through a journey of growth. A company that has done that is Atomic Smash. When they first joined it was just co-founders David Darke and Piers Tincknell. Now they're a team of around 16 people and they have moved through the membership levels. It has been great to watch them grow."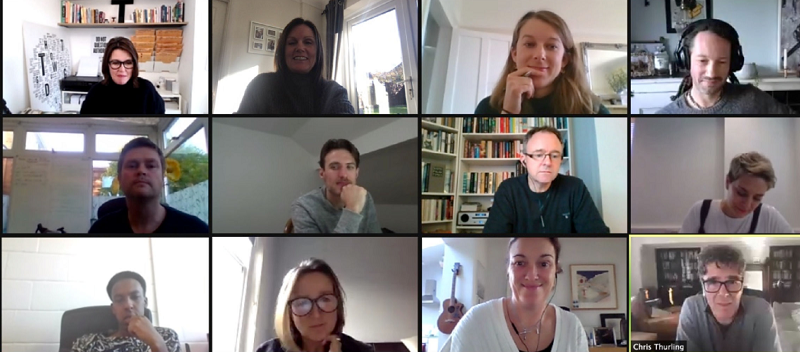 What role do you think BCI plays in the Bristol creative community?
"I think first and foremost, we're a connector. We say we help members to learn, grow, and connect. Connect is the key word here though because it's through connecting that people learn and grow. 
"We connect people on lots of different levels. It includes our jobs board where we connect job seekers to opportunities and businesses to new talent. We connect people through peer to peer networking at events where they can share their challenges. We connect businesses to one another for collaboration and also connect businesses to brands and agencies looking for their services
"We are a community of people who have a common interest of either working in or being interested in the creative industries in Bristol and surrounding area. We're the central hub that brings everyone together."
What has BCI done to support members during the pandemic?
"As soon as lockdown hit, we recognised the need to connect people so that they didn't feel completely isolated. We launched a Pay It Forward campaign and encouraged members, and some non-members, to step up and offer support and guidance. We had a regularly updated blog post with offers of free help including mentoring, coaching and tips on how to manage cashflow. 
"We also did a number of virtual events throughout lockdown. We had never done virtual events before so having to suddenly put on online events was a steep learning curve for us. But actually, it worked really well and they were very popular. 
"We did lots of COVID-19 crisis management workshops including how to deal with clients who were reneging on their contracts, the government financial support that was available and tips on how to manage staff remotely and deal with the furlough process. We also did a preparing for recovery seminar, which was so popular that we ended up running it three times. 
"People had varied challenges but we were essentially all in the same boat and navigating the same storm so we were keen to help members."
What are the key benefits of Bristol Creative Industries membership?
"There are lots of different drivers for why people decide to join Bristol Creative Industries. For many people, it's the jobs advertising on our jobs board. As a member, you get unlimited free job advertising on what is the go-to board for creative industry roles in the South West. 
"There are also company branding and profiling raising opportunities with the ability to create a profile on the website and appear in the Bristol Creative Industries member directory. It is used by lots of brands looking for the services that our members offer.
"As a member, you can self-publish content on the website as often as you like. That content sits on your own profile and we promote the best posts to the homepage and main news feed and share some on our social media channels and monthly newsletter. If you're doing some work that you're particularly proud of, you have great client case studies or you have some thought leadership or business advice, it can all go on the website. Share quality content and we're much more likely to promote it! 
"Our business members have free access to the Engine Shed co-working space in Bristol which is a really valuable benefit. It provides a space away from the regular office or home. As a BCI member, you can use the business lounge and sign in up to two guests at a time. It's a great space and a real hive of activity. You're guaranteed to meet like-minded people there. 
"We have a programme of events throughout the year and members receive a discount on tickets or free attendance at member exclusive events. It includes networking, training workshops, inspirational keynotes and peer to peer roundtables. Going forward, we'll have a blended approach to events; some of them will be face to face and some will be online. 
"Finally, members can access lots of other perks such as hotel, restaurant, meeting room and away day discounts."
How can members make the most of their Bristol Creative Industries membership?
"Get involved! Like with anything in life, the more you put in, the more you get out. If you pay your membership fee and don't populate your profile, you might not get the attention you're looking for. But if you do populate your profile, you're much more likely to make connections and generate leads. Make your profile stand out and show how you are an appealing organisation or individual to work with. 
"Come to events and you will absolutely meet people there who could potentially end up working for you, give you a lead or share best practice. Our Members' Lunch events have always been one of my favourite events as you see those light bulb moments when someone is talking about what they do and for someone else the cogs start turning and they think 'this person can help me'. 
"Join, be active, engage on social media, keep the conversation going, make connections and you will absolutely see a return on investment for your membership fee."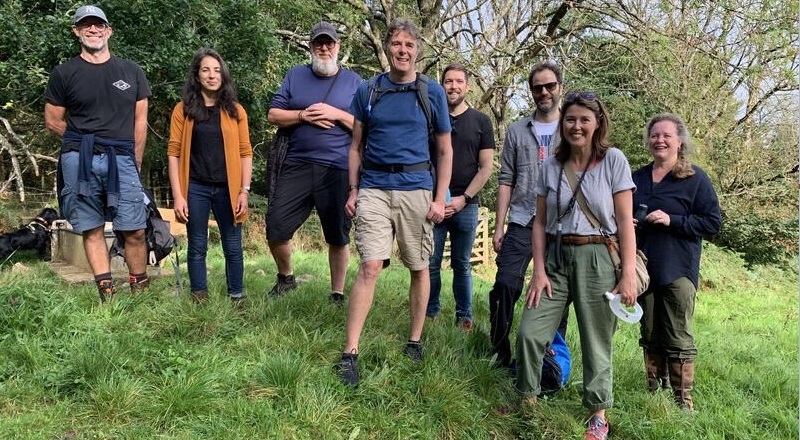 What exciting events are coming up?
"Last Friday we had our inaugural BCI Walk and Talk, which is a member-exclusive outdoor networking event and a three hour walk in the beautiful Mendips countryside. It went really well and we plan to hold it regularly. 
"We'll continue to run our Members' Lunch events monthly. They will stay on Zoom for the time being but we hope in the not too distant future we'll get back to doing them face to face. The next Members' Lunch is on 14 October.
"On 22 September, we have the first in a series of five diversity and inclusion (D&I) workshops. It's a subject everyone is talking about but lots of people aren't sure where to start. The workshops, delivered by Morag Ofili and Mette Davis, look at the business case for D&I and how to embed it into your business' vision, mission and values. You'll end the series by writing an actual plan that you can implement straight away. 
"We've got a keynote on 30 September with Andy Nairn, who has been voted by Campaign as the UK's number one brand strategist for the last three years. We're really excited to have him talking to us about his new book, Go Luck Yourself, which discusses the role that luck plays in building brands. 
"Finally, we're putting the finishing touches to October's keynote with Anne Thistleton, an experienced TED talker who talks about the role the mind and psychology play in marketing decisions. Keep an eye on the events section for details.
"We're always keen to hear from members so if you have ideas for event subjects we should cover or speakers we should invite, get in touch and we'll do our best to make it happen!"
Not a member? Join today! Fees start at just £4.50 a month or £45 a year.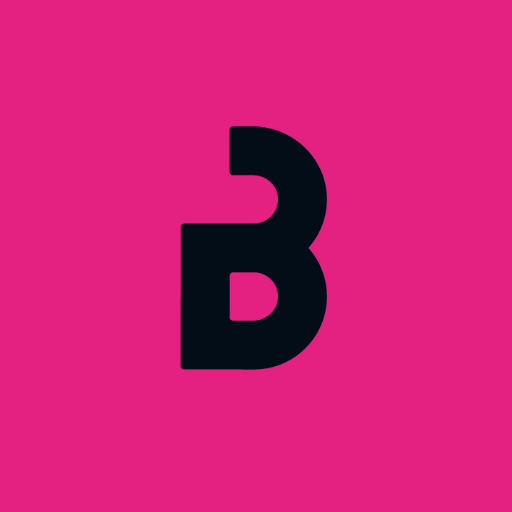 About Bristol Creative Industries
Bristol Creative Industries is the membership network that supports the region's creative sector to learn, grow and connect, driven by the common belief that we can achieve more collectively than alone.