The UK has experienced profound economic change over recent years which has brought challenges and new opportunities to the creative sector. As a result, many individuals have set out on the freelance and small business path for the first time.
Reasons include the natural result of redundancies due to the pandemic, new working relationships with employers following Covid-19 and a desire to achieve a better work/life balance.
Whatever the reason to go it alone, Bristol Creative Industries (BCI) is here to give freelancers, startups and small businesses the perfect platform to share skills and build connections.
There are many benefits of a BCI freelance membership. See what some members have to say below.
To meet fellow freelancers and companies that employ them, join our freelancer networking drinks on 23 November at the Square Club in Bristol. It's free including a complimentary drink if you're a member.
Essential to the creative community
Heather Wright, co-chair of Bristol Creative Industries, said:
"The trend in the creative sector is to have small and agile agencies relying on a bank of specialist freelance talent. We have seen the freelance sector grow year on year in the last decade.

"The benefits are that, here in Bristol, we have a huge pool of freelancers covering a spectrum of creative disciplines, from coding, filmmaking, music composition, animation, illustration, copywriting to recording and directing podcasts, to name just a few. Name a niche creative service you need for your business and, chances are, there will be someone to help right here on your doorstep.

"And these freelancers and startups are key to Bristol's vibrant creative community; it means small businesses can use a wide range of professional creative talent. Freelancers are providing the resource of a conglomerate for the SME and Bristol Creative Industries can really help with these connections.

"All individual, freelance and startup members get a profile in our online member directory where you can showcase your work. Freelancers can also take advantage of discounted tickets to BCI events, plus the opportunity to self-publish content on our newsfeed. And don't forget the membership perks, including restaurant offers and money off business support. The real value however is in the business connections you can make.

"But don't take my word for it, here are a few comments from our members on their experiences."
Carys Tait, independent illustrator and designer
"I've been a member of Bristol Creative Industries for a good number of years now. I joined mainly to be included in the directory, for which I think the cost as an individual is very affordable. It makes absolute sense to be listed in a directory where clients search for creatives, outside of their own sector or network.

"In terms of other benefits of membership, I have attended various events and they have been very good. These include evening drinks meet-ups and the members' lunch.

"I'd say that as a creative freelancer in any field, joining BCI is a great thing to do if you have the chance. Additionally, the team at BCI have always been very friendly and supportive!"
Lara Candido Porter, copywriter
"When I worked in an agency, we used the BCI member directory to find the best regional talent. I always felt that I could trust the freelancers we found there – they had an added credibility, took their specialism seriously, and added value to projects. So when I started out as a freelance copywriter I knew I had to be listed as a member myself!

"The events are also really insightful and enjoyable – members' lunch, sketchnoting workshop, and the 'simple tips, smart ideas' talk with Erica Wolfe-Murray to name a few. Plus, still to this day it's a lovely feeling to receive an email that starts with: 'Hi Lara, I found your details via Bristol Creative Industries and…'.

"What would I say to freelancers thinking of joining BCI? To quote one of my favourite taglines: Just do it."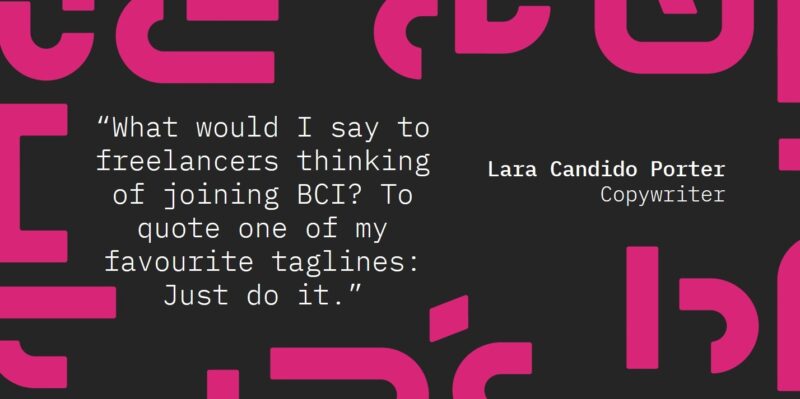 Oliver Edwards, photographer
"I joined Bristol Creative Industries many years ago looking for a list of potential new clients. In my first year I got two new clients, one a national charity. Every year I regularly get new jobs via the website and these mostly turn into long term relationships. I now work with many of the major agencies in Bristol who are also members and actively involved with BCI. The work I generate covers my BCI freelance membership costs so joining was a no-brainer."
Luke Maitland, Animated Magic
"I initially joined Bristol Creative Industries as a way to network and get to know other creatives in the Bristol area. Regular members' lunches allow members to meet, providing a friendly, informal opportunity to connect. The team running BCI are passionate about helping to support the creative community; always friendly, and they have been a great help in connecting my business with potential creative partners and business contacts.

"I believe just being part of BCI has provided my animation studio with additional credibility.

"Overall, Bristol Creative Industries is extremely well run, positive and a joy to be a part of; the membership offers amazing value for money."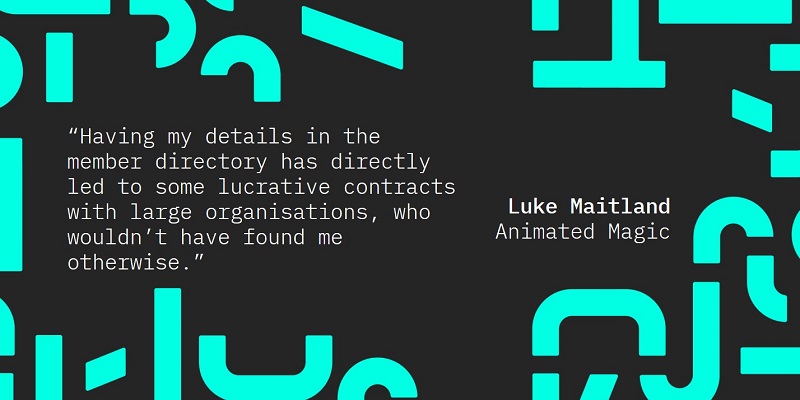 Jenny Johnson, freelance designer
"Within two weeks of signing up I had my first enquiry from a new client"

"I regularly get contacted by new clients thanks to my listing in BCI's member directory.  Freelance membership is great value for money!"
Get noticed with a BCI freelance membership
If you're a freelancer or startup business owner based in Bristol or Bath and want to raise your profile and get the work you want, find out more about a individual and startup membership to Bristol Creative Industries
You have the option of paying a one-off annual fee of £45+VAT or a rolling subscription of £4.50+VAT per month. What are you waiting for? Sign up today and be a real part of Bristol's creative network.
To meet fellow freelancers and companies that employ them, join our freelancer networking drinks on 23 November at the Square Club in Bristol. It's free including a complimentary drink if you're a member.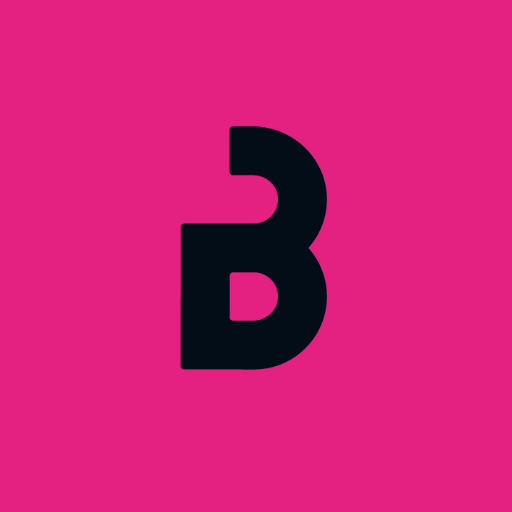 About Bristol Creative Industries
Bristol Creative Industries is the membership network that supports the region's creative sector to learn, grow and connect, driven by the common belief that we can achieve more collectively than alone.