The West of England Combined Authority (WECA) has unveiled a new document which highlights why the west is the go-to place for investment in the creative industries.
Launched by Metro Mayor Dan Norris, the 'Cultural Plan' showcases the region's art and cultural businesses alongside details of how WECA intends to support creativity across the West of England.
Culture, creativity and the West of England
"The West of England is an incredibly vibrant, diverse and creative region," the plan says. "It includes the two thriving cities of Bristol and Bath along with divergent towns and communities.

"The region is recognised as a national and international cultural and tourist hot spot, with a vibrant mix of urban, rural and coastal areas providing an exceptionally diverse cultural ecology.

"But the West of England is also one of the country's economic success stories. It is the most productive city region in England outside London, with a breadth of innovative businesses and a highly skilled workforce.

"With economic links to Wales, the Midlands, London and the South West, ensuring a strong economy recovery in the West of England will help to drive a wider national recovery."
The plan outlines some of the incredible statistics which highlight the breadth of the creative industries in our region.
The sector has around 7,000 businesses which employ 50,000 people and contribute almost £2bn to the regional economy.
The West of England is home to the UK's third largest TV sector with 445 production companies including Bristol Creative Industries members Aardman Animations, Troy TV, Woven Films and JonesMillbank.
Many major TV shows have also been filmed in Bristol and Bath. They include Stephen Merchant's The Outlaws and Netflix's Bridgerton.
Several have been filmed The Bottle Yard studios which recently announced a £12m expansion.
Around 800 million people each month watch digital content produced in Bristol and Bath.
The West of England also has the UK's most productive technology sector and a fast growing games industry with examples such as the chart topping Game Plague Inc created by Bristol agency Ndemic Creations.
Supporting the creative industries in the West of England
WECA says its vision is to "create a region which is an international exemplar of the power of culture to transform and enrich lives, places and businesses". That vision has four areas of focus:
cultural and creative skills
creative freelancers, start-ups and SMEs
placemaking
wellbeing
Cultural and creative skills
"The creativity of every child and young person in the region should be given space to flourish; and that emergent talent should be given every means to succeed," the plan says.
WECA says it will ensure culture is included across the curriculum and "develop inclusive, ambitious and effective skills pipelines for culture in the region and beyond".
Proposed initiatives include cultural sector school twinning, cultural curriculum exemplars and targeted cultural and creative careers support.
Bristol Creative Industries is also committed to diversity in the creative industries. When we revealed the new BCI board of directors last January, we said: "The diversity of Bristol's creative industries is something we are immensely proud of, but we also recognised the need for our board to better reflect that diversity. We need individuals who can bring different perspectives and experiences and help us widen our reach across the city. That will help us to future proof the organisation and better support our members."
Steps we have taken so far include launching The Talent Network which gives 17 to 21 year-olds the opportunity to network with creative employers in Bristol and Bath.
Creative freelancers, start-ups and SMEs
"We will prioritise recovery from the impact of Covid-19, but also focus on the need to thrive and prosper in the period ahead," the plan says.
WECA's proposed initiatives include a freelancer transition, an industry leading accelerator programme and a targeted inward investment campaign.
Bristol Creative Industries' member directory is a brilliant showcase of the creative industries innovation in the region.
Placemaking
"Investment in culture drives productivity and employment and contributes to the regeneration of areas and revitalisation of our high streets. It helps to bring communities together – opening up new perspectives, encouraging participation in civic life," the plan says.
WECA says it will "place culture at the centre of placemaking, community-making and regeneration strategies with proposed initiatives including a Cultural Infrastructure Toolkit and Charter, an immersive digital experience, working with partners to create a coherent and compelling narrative for the West of England and a "regional mega-event".
Wellbeing
"Culture is an essential part of a life well lived. Arts and culturebased interventions offer new and surprising ways to promote the health and wellbeing of communities and to help them flourish and grow. Participation in culture is a fundamental human right, as outlined in Article 27 of the Universal Declaration of Human Rights," the plan says.
WECA says it will "ensure that all residents and visitors can access culture and cultural activities for their own wellbeing, development, and enrichment" with proposed initiatives including an arts and homelessness civic plan, widening access to culture including targeting specific barriers for groups and communities, disabled access support and supporting libraries to deliver cultural experiences.
Metro mayor Dan Norris said:
"In the coming years I am determined we do much more than just survive, but to go on and really thrive – to build back even better and progress far further. I want to ensure more local people than ever before have the opportunities to achieve their full potential and make sure as many people as possible know about the amazing things we do here. Above all, I want to put our truly great West of England region even more firmly on the map for national and international success."
We're the membership network uniting Bristol and Bath's creative industries behind a common cause, driven by the belief that we can achieve more collectively than alone. Join as a member and benefit from industry expertise, training, leads, curated news, kudos and more. 
Cultural Plan cover image credit: Artist Luke Jerram's temporary installation, In Memoriam, on Weston-super-Mare beach, September 2021 © Mark Gray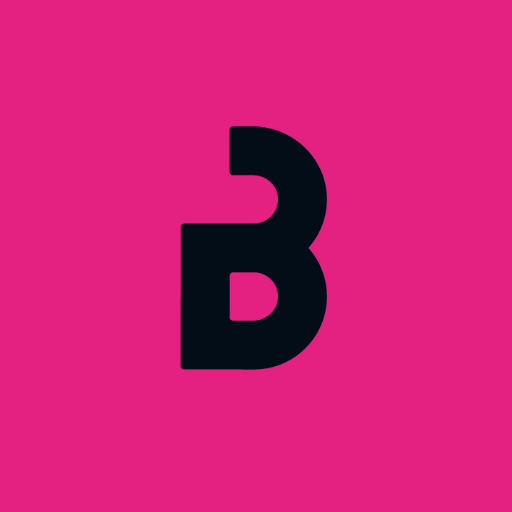 About Bristol Creative Industries
Bristol Creative Industries is the membership network that supports the region's creative sector to learn, grow and connect, driven by the common belief that we can achieve more collectively than alone.