For our first big announcement of 2021, we are delighted to reveal the new members of the Bristol Creative Industries board of directors.
Following the launch of our new brand and website towards the end of last year, our focus has been to bring on board a new team of directors who will help us deliver our plans to support members and Bristol's creative industry in nurturing and attracting talent, connecting and growing their businesses.
The diversity of Bristol's creative industries is something we are immensely proud of, but we also recognised the need for our board to better reflect that diversity. We need individuals who can bring different perspectives and experiences and help us widen our reach across the city. That will help us to future proof the organisation and better support our members.
We are extremely grateful to the stellar line-up of individuals who have joined our board. With their incredible expertise, they will help us build stronger connections with creative businesses, government organisations and individuals in all corners of the city.
Supporting our members
During the pandemic, members have relied on us for advice, counsel and connections. We will continue to do that as challenging times continue and our priority remains to provide a valuable service to our members.
The sector is a vital part of the region's economy and we look forward to shaping many exciting new support initiatives, supported by our new board. Talent pipeline and business support are areas we know members want our help with and we're looking forward to sharing more information about some exciting new initiatives in the coming weeks.
Despite the current economic conditions, there is much to celebrate. Bristol remains a brilliant place to run a creative business and we continue to see innovative companies making the city their home and joining our creative cluster.
Promoting diversity and inclusion
Bristol Creative Industries Chair Chris Thurling said:
"Despite very challenging times, our sector remains positive which fills us with confidence. Our role is to help future proof Bristol's creative industries and our members by ensuring their businesses grow in a way that better promotes diversity and inclusion. The new Bristol Creative Industries board will help us to do that."
The Bristol Creative Industries board
Joining Chris Thurling, Chair, Lis Anderson, who steps up to Vice Chair and Steven Coombe, Finance Director, we are delighted to welcome the following new board directors:
Julz Davis
Julz Davis has a 20+ year track record of delivering disruptive engagement solutions for complex campaigns across the community, civic and commercial sectors. He has worked for award-winning communication agencies, world food distributors, large-scale events, ethnic media and ethical banks. Julz is proud to have transformed, enriched and saved the lives of people from under-represented groups.
From Knowle West to Westminster, as an award-winning creativist, he is inspired to creatively use the tools of activism to co-create with organisations and other like-minded changemakers keen to advance adventures in diversity and social change, for good.
Marissa Lewis-Peart
Marissa Lewis-Peart is a designer from Bristol with a passion for how people interact with brands and how that experience is shaped through design. In 2019 Marissa won the Ben Martin Apprentice Award in collaboration with Bristol Creative Industries, Babbasa and The IPA. Through that, she attended SXSW in Texas to build her network and gain industry experience through a local internship program.
In addition, Marissa is a scholar on the Editorial Intelligence Social Capital Network programme funded by Google and a dancer in her spare time. She is passionate about helping other young people from underrepresented backgrounds into the creative industry.
Heather Wright
Heather Wright is a BAFTA-winning animation Executive Producer and Creative Industries Consultant. She is a collaborator and connector with a passion for creativity.
In 2020 Heather set up her own agency Springboard Creative. Prior to that she spent 22 years as Executive Producer, Senior Management Team and Board Director at Aardman Animations, where she was credited with being a major contributor to the cultural, commercial and creative success of the company.
She has many credits to her name but is most proud of her work as Executive Producer on BAFTA winning 'Tate Movie Project' actively engaging over 35,000 children across the UK, to co-create 'Itch of the Golden Nit'.  As Chair and Trustee of Creative Youth Network she supported the CEO and the Board during a time of transformation from being a local activity centre to being one of the South West's most respected youth arts groups.
Heather is also an active member of the AHRC Creative Industries Advisory Group and supports South West based companies as an Innovation Expert for Business West.
She also has a lifelong interest in enriching the lives of children and young people everywhere, whatever their background, whatever their circumstances, by unlocking their creative potential.
Gail Caig
Gail Caig is a freelance consultant, working in strategy and policy development and specialising in the creative industries. She is currently working as an advisor to the Creative Industries Council. Gail has worked in national government for over a decade, primarily as Head of Creative Industries Policy at the Department for Culture, Media and Sport.
Working across the private, voluntary and not for profit sectors, she has successfully secured major funding bids, overseeing programme delivery and advocating with, and for, a range of interest groups including people with learning disabilities.
Gail was Head of Policy for Creative England. She worked with governments and agencies in countries including Columbia, Kazakhstan, Azerbaijan and Germany to share best practice.
Dr. Susan McMillan
Dr. Susan McMillan is an award-winning television producer and writer who has spent much of her career at the BBC. She has also worked on many international co-productions with Discovery Channel, National Geographic and film companies in Australia.
Susan now inspires the next generation of creative industries talent in the South West. She developed the BBC partnerships at the University of the West of England, the first of their kind in the UK.
Susan set up the new School of Creative Industries at Bath Spa, partnered with Pinewood Studios and IBM. She has also developed exciting new film and gaming degrees with Bristol's Boomsatsuma to ensure diversity and inclusion.
In addition, Susan is Executive Producer of Bath Spa Productions, a commercial production company and film studio with clients including BBC4 and BMW. During lockdown, she launched Z.Ed, a platform for emerging talent in the South West. She has also worked with Vuni, an app showcasing creative content from young people in Bath and Bristol.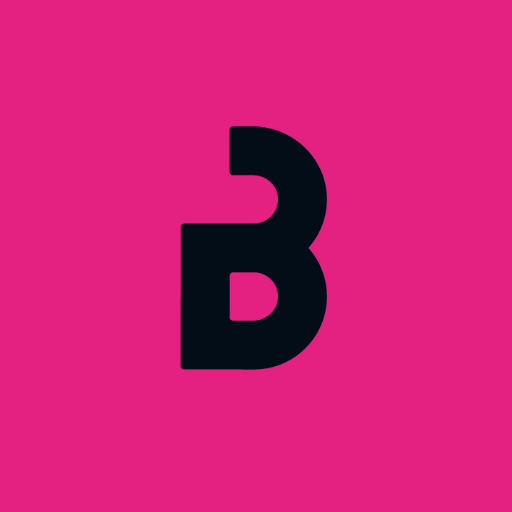 About Bristol Creative Industries
Bristol Creative Industries is the membership network that supports the region's creative sector to learn, grow and connect, driven by the common belief that we can achieve more collectively than alone.