We are thrilled to announce the appointment of Joe Johnston as our first ever Conversion Director.
With over 10 years helping brands get better results from their marketing, Joe will help Launch's clients improve their website performance, understand how their audience engages with their website, and get better results from their paid media investment. Primarily, he'll be involved in user research, analytics analysis, and experimentation, working closely with both Paid Media and Data departments.
Joe says: "I'm thrilled to join the Launch team at such an exciting time in their journey. For many brands, the cost-of-living crisis and rising inflation has meant marketing budgets are being squeezed. Every pound or dollar of ad spend is having to work a lot harder. So I'm looking forward to helping our brilliant roster of clients realise their websites' potential."
Jaye Cowle, Managing Director of Launch, says: "The key role of paid media is to drive traffic to key pages – but if those pages aren't optimised, brands can waste valuable ad spend and still not see results. That's why Joe is a brilliant addition to the team. His expertise is going to help us deliver in-depth insights and affect greater change for our clients."
As digital marketing becomes more driven by machine learning and advertising becomes more competitive, our team's ability to define strategies, create efficiencies and identify opportunities is what enables us to deliver brilliant results for our clients. Joe joining the team will bridge the gap between paid media and website performance, providing a more comprehensive service.
Joe joins Launch as the team grows to 25, following the recent appointments of Ian Lewis as Analytics Director and Simon Lockyer as Paid Social Manager.
ChatGPT has gained a lot of coverage in the news over the past month and for good reason. This new language model chatbot developed by OpenAI has the chance to revolutionise SEO and digital marketing. 
ChatGPT's growth has been phenomenal, hitting 1 million users in just 5 days, (according to Greg Brockman, President and Co-Founder of OpenAI). It's fascinating to compare this adoption rate to other revolutionary technologies (which you can see below), for example Instagram, took 2.5 months to get to the same user level.
We thought it would be useful to share some of the team's thoughts on the new software and what our approach will be to using it in 2023. We will cover its full impact on search marketing covering Varn's 4 key service lines for delivering 'full service SEO'. 
What is ChatGPT? 
Before we get into its impact on search marketing, let's provide a bit of background on the software and why it is causing such a stir. 
ChatGPT has taken the digital marketing world by storm over the last month and many have started to incorporate it into their content development strategy, using it to contribute to articles and other forms of content be it writing video scripts and coming up with blog ideas. 
So what is ChatGPT? Well let's see what the software has to say for itself….
"ChatGPT is a language model developed by OpenAI that uses deep learning to generate human-like text. It is trained on a large dataset of text and can be fine-tuned for specific tasks such as language translation, question answering, and text summarization. ChatGPT can generate text that is similar to that written by a human and is often used in chatbots and other natural language processing applications."
Impact on Technical SEO
As far as Technical SEO goes, ChatGPT could potentially help streamline the process of optimising websites. 
One important element of Technical SEO is a website's navigation. It is important that the navigation makes sense to users and has a clear hierarchy. Historically this has always been something that takes a reasonable amount of time to manually review. However, an advanced machine learning algorithm like GPT should be able to think similarly to a human and predict what a user of a website would expect from the site's navigation. For example, it is possible that GPT would be able to review your site navigation, and suggest which content should be moved to make more sense from a user and hierarchical point of view. The resulting recommendations are still something that should be manually reviewed by an SEO professional, but it could potentially save a reasonable amount of time.
Another much more dubious technique, (one that we would not recommend), is that people could use ChatGPT for Tech SEO in order to create content related to your target keywords. In order to get a page to rank on Google, it helps to have a decent amount of body copy on the page, copy which is focused on the keywords you want to rank for. Using ChatGPT to generate this content could potentially help to get a site ranking more quickly, whilst making content creation easier for your website admin. However, there are a number of problems with this approach. Firstly, AI generated content goes against Google's guidelines. This means that if Google were to identify your content as AI generated then they could potentially penalise your rankings. 
It's interesting to note that ChatGPT has been working to add a watermark to its generated content so that AI generated copy can be identified more easily. This watermark would be difficult to remove as it is a statistical pattern that is embedded into individual words or even punctuation marks within the generated content. This watermark is another potential way for Google to recognise that the copy hasn't been manually produced, which again could lead to penalisation. There is also no guarantee that another user will never be presented with the same AI generated content, thus also leading to potential issues with duplicate content.
Impact on Content and Digital PR 
When it comes to digital PR and content, the software seems to have a lot of potential applications, but for now at least, human insights, input and creativity will be needed to create content that gets cut through online. 
Some of the potential applications when it comes to content assistance include: 
Coming up with content titles 

Coming up with video and podcast scripts 

Developing content subtitles 

A multiple range of research tasks 
The above is not an exhaustive list, but it is an exciting time for those in content marketing and digital as we see more sophisticated AI tools come to market which should get better over time. 
It's vital not to forget that from an SEO perspective, Google states on it's website that when a user enters a query, their machines search the index for matching pages and return the results they believe are the highest quality and most relevant to the user's query. 
The big question is whether Google thinks bot created content is the highest quality, and we would suggest that it probably isn't yet. Therefore we have a note of caution – be careful of any agency who says they are going to use ChatGPT to get you to the top of Google. They are most likely seeing ChatGPT as a shortcut/cheat to generating content, rather than a legitimate way to create 'the highest quality content'. This may obviously change in time though. 
Under it's 'Google Search Essentials' page, Google states under its 'Key best practice':
"While there are many things you can do to improve your site's SEO, there are a few core practices that can have the most impact on your web content's ranking and appearance on Google Search."
The first is 'Create helpful, reliable, people-first content.' When expanding on this Google states:
'Google's automated ranking systems are designed to present helpful, reliable information that's primarily created to benefit people, not to gain search engine rankings, in the top Search results.' 
Our recommendation if you are involved in Search Marketing, keep up to date with the latest developments and trends emerging with ChatGPT, but importantly spend time making sure you comply with the advice from Google about content which you can find here.
Impact on Paid Search and Social  
We've been here before, haven't we? Automated Bidding, Smart Shopping, Performance Max. It's been proven that we can combine a strategic human touch with the power of automation to enhance performance marketing.   
Two areas of research needed before running a paid campaign are the keywords you choose to bid on and the messaging you put in your ads. This will determine who sees your ads and the likelihood of them clicking and converting. ChatGPT can be very useful as a starting point for both of these areas. It can offer up fresh ideas in an unbiased way.
Keyword Research
Really useful tool to use alongside Google keyword planner. ChatGPT can look for some top keywords for new or existing campaigns. Can come up with new and different terms for similar products. 

ChatGPT also provides search volume for each keyword if requested which is really useful when deciding which keywords are worth adding into your campaign. 
Ad Copy Research 
ChatGPT can provide insightful headlines and description recommendations for a variety of topics. Even when asked for headlines with high CTR, it provided really good recommendations in less than 2 or 3 minutes. It could be a very useful tool if launching a campaign with a quick turnaround time. Certainly it could help with streamlining the campaign build process if needed. 

One downside of this is that it can't factor in target audiences and the message you may want to convey in your ads. But for additional headlines outside of company USPs and key messaging, it's really useful. 
Whilst ChatGPT does provide really high quality content to use for campaigns, it may not be as high quality and personal as a person writing that copy, with a touch of human insight and copywriting flair. As a human, and not an AI, we are able to factor in elements such as USPs, brand knowledge, target demographics and audience that you would want to appeal to in the ad copy. However, ChatGPT is certainly a good starting point for generating ad copy and keyword research. 
Impact on Data Analytics and Reporting 
Data Analytics and Reporting is one of the most important areas of search marketing. If you don't have adequate reporting setup, you are not able to evaluate how your strategies are performing and which strategies you should push for going forward.
One way a machine learning service like ChatGPT could be useful for Data Analytics is as a provider of information. Not only can you ask GPT questions and get a concise answer, you can also add a correction or modifier to that question after the fact, and GPT is smart enough to understand. For example, here we asked about how to track a certain metric in Looker Studio, and after not being satisfied with the answer, were able to quickly modify our request without retyping the original question.
Varn: How do I track average page views in Looker Studio
GPT: To track average page views in Looker Studio, you will need to use a score card. First, create a blank report from the Looker Studio home screen. Then, use the formula box to type in 'Views/Sessions' and save the calculated field. Finally, add the score card to your report. You will then be able to track your average page views.
Varn: No, I meant as a graph
GPT: To create a graph of average page views in Looker Studio, you will need to use a line chart. First, create a blank report from the Looker Studio home screen. Then, use the formula box to type in 'Views/Sessions' and save the calculated field. Next, select your metrics and dimensions and add a new chart. Finally, add the line chart to your report. You will then be able to track your average page views in a visual graph format.
This ability for ChatGPT to condense complex information into simple text format allows us to treat the service like a co-pilot when working out tricky problems in analytics software.
ChatGPT and your Search Marketing Strategy 
Our view is that ChatGPT has the potential to revolutionise the way we approach search marketing, but at the moment it should be seen as a useful place to start to help you to quickly and conveniently curate information. We think it's critical to remember that whilst ChatGPT is a great tool, (and will only get better), you need to use it as a starting point or springboard for creating content. 
The value of excellence in search marketing deliverables, will always come by adding in the human touch.
Having an understanding of your company's tone of voice, what works with the audience and an in-depth understanding of what you are looking to achieve is essential. This is the human bit that AI and robots simply can't replicate. 
ChatGPT will be unable to grasp the intricacies and nuances of human behaviour and responses. As people we can inherently tap into the very unique asset of our 5 senses, to ensure any AI generated content is then made relevant, engaging and meaningful. Our view is that the human power of creativity, innovative ideas and strategic understanding make content, ads and SEO insights impactful and actionable, and will always trump a 'cut and paste' of AI generated content. In addition, we know that for successful long-term SEO strategy, it's critical to understand your competition and to have a clear strategy. ChatGPT will only be helpful up to a point for this… we liken it to having a football-playing robot. They'll only be helpful if they are told what team to play on!
Our recommendation is to now let's carefully watch this space. The search marketing landscape may well evolve and change quickly and with Microsoft reportedly to add ChatGPT to it's Bing search engine, it's worth keeping your eyes out for what happens to Bing market share, and Google's response to this immediate challenge
Finally, if you are interested ChatGPT's opinion about how it will influence search marketing, this is what it 'thinks'….
"Its advanced natural language processing capabilities can help businesses to create high-quality, unique content and improve their search engine rankings. Additionally, ChatGPT can also be used to create chatbots that can provide faster and more efficient customer service, helping businesses to improve the user experience and increase customer satisfaction. As the capabilities of ChatGPT continue to evolve, it is likely that we will see even more ways in which it can be used to improve search marketing and other areas of business."
A question we often get asked as a web design agency is how much does a website cost? The answer unfortunately isn't as simple as giving a price straight off the bat, well at least that's not how we as a web design agency provide quotes or work costings.
We always encourage potential clients to complete our "Get a Free Quote" form on our website to capture some basic but very important information about the potential project, the current website, the clients location, contact details and requirements for the project so we can learn some basic information about the business and competitors through our own research.
Each of the websites we build are bespoke to that client, there isn't a one size fits all solution and so costs for any website will always differ between website, that's the main reason why we cannot provide prices straight away without knowing more details. Some agencies will use pre-made templates from sources on the internet, they are often bloated code, insecure and will make your website slow and heavyweight – we don't work like this.
Read more on our website at:
https://www.eckhomedia.com/how-much-does-a-website-cost/
An outstanding achievement and something we are very proud of.
Back in 2019, ADLIB Recruitment was one of the first recruitment businesses to certify as a B Corp with a score of 82.8. Our belief is that B Corp provides a structure and measurement to improve, certification is the start of the journey. We set out our intentions publicly through annual impact reports and set the bar high. This approach ensured we maintained the focus and accountability needed to make change happen.
Since our initial certification, we've held ourselves accountable to improve year on year. We've become a 100% employee-owned business, created a Trust Board, Employee Council and gifted each of our existing employees share options with a clear route to realisation.
We've donated many thousands of £ to charities and NFPs, including Feeding Bristol, Grassroots Activation Project, St Mungo's, Julian Trust and Forest of Avon Trust to name a few brilliant organisations.
Internally, we have created MotherBoard, a business charter, community and event series that drives tangible change for mums working in the tech industry. We've also vastly improved our maternity leave policy and delivered D,E&I training, lived out through a healthily balanced team. The team have played lead roles in advancing GreenTech South West and Tech Ethics meet up groups. And that's just for starters.
Today we celebrate the hard work that has gone into achieving our recertification. Focus will soon turn to our next recertification and setting the standards to a whole new level.
There are lots of brilliant events and other opportunities for creative businesses this February and March. See the full list below.
Events are either free or discounted for Bristol Creative Industries members. Some other opportunities are exclusive to members. Not a member? Join today.
---
9 February, 12.30pm
Fearless Girl: How to make your brand famous and why that matters
However big or small your business, nothing has more commercial impact than fame. Join us in Bristol to hear Pete Bracegirdle share the incredible story of 'Fearless Girl' and what she can teach us about how to make your brand more famous. Book your ticket here.
10 February, 8.30am
Wake Up Call: The DIY guide to filming short-form marketing videos
Join Inkwell founder Chris Goodfellow for advice on how to create your own high-quality videos.
Wake Up Call is an online event exclusive to BCI members. Book your ticket here.
23 February, 4pm
Data privacy workshop
Join Rebecca Steer, Steer & Co's award-winning lawyer, for this talk at Watershed in Bristol on data privacy laws in the UK and Europe and how they affect creative, digital and tech businesses. Book your ticket here.
24 February, 8.30am
Wake Up Call: Workshop Wizardry – How to run magical workshops with your team and clients
Join Mette Davis for top tips on how to deliver a great workshop experience for your team and clients.
Wake Up Call is an online event exclusive to BCI members. Book your ticket here.
24 February
Legal surgery
BCI members can book a free 30 minute call with Rebecca Steer, an award winning business lawyer. Book your call here.
1 March, 12.30pm
BCI members' lunch
The free BCI members' lunch at The Square Club in Bristol is an opportunity for members to build connections while enjoy a delicious buffet lunch. Book your ticket here.
3 March, 9.30am
Walk & Talk outdoor networking event
A networking event with a difference! A great opportunity for BCI members to make some new creative industry connections whilst exploring the countryside. Book your ticket here.
7 March, 5.30pm
Bristol Creative Industries freelancer networking drinks
Come along to our freelancer networking drinks at The Square Club in Bristol to widen your networks, make new connections, discuss common problems, and discover potential opportunities for collaboration. Free for BCI members. Book your ticket here.
29 March, 12.30pm
BCI members' lunch
The free BCI members' lunch at The Square Club in Bristol is an opportunity for members to build connections while enjoy a delicious buffet lunch. Book your ticket here.
BCI member competition: Win a three months private office tenancy
Forward Space is offering BCI members with turnover below £150,000 the chance to win a free office for three months in Bristol's Boxworks. Find out more.
New BCI member benefit: Legal help and templates from LawBite
A new partnership between BCI and LawBite gives members access to free and affordable legal expertise. Find out more.
Take part in BenchPress 2023, the UK's largest survey of independent agency owners
Our friends at The Wow Company have launched BenchPress 2023, the largest survey of independent agency owners in the UK.
It's the perfect opportunity for Bristol Creative Industries members to benchmark themselves against their peers and build a picture of the latest trends impacting agencies across the country. Find out more.
Event: The CMO's Guide to Customer Acquisition  
Microsoft will join a select panel of senior marketing professionals in Bristol this March to discuss how businesses can best drive more online customers through digital marketing. 
Hosted by South West performance agency Launch, the breakfast event will be held on March 22nd at the Showcase Cinema de Lux in Bristol from 8:30 – 11am.  
The CMOs Guide to Customer Acquisition will provide a vital opportunity for like-minded marketers and brands to listen and debate with other CMOs about their successes, challenges and their strategies around data, conversion optimisation and paid media.   
Marion Gould, Client Partner Lead at Microsoft, will be speaking on 'Marketing with purpose: how to create a strong brand in digital marketing.' Also on the schedule is the managing director of Launch, Jaye Cowle, who will chair a panel debate with senior marketing leaders to open the event, discussing the evolution of performance marketing.  
Jaye Cowle says: "This is set to be a really insightful event for marketers, brands, and business owners. Together with our brilliant guests, and media partner Microsoft, you can learn how brands like yours are getting the most from their performance marketing activity."  
In addition to Microsoft, there will be panel discussion with Barney Bell, Head of Marketing for David Salisbury; Piers Tincknell from Atomic Smash and Harriet Barter, Account Director at Launch, on 'Why channel diversification is key to converting and finding new audiences.' 
Data Strategist, Michael Patten, will discuss the countdown to GA4 in 'Leverage your data to target new customers.' In addition, Launch's Conversion Director Joe Johnston will be joined by Account Manager Josh Marinaro to discuss the customer experience: 'How incremental website changes can bring big results.' 
Find out more about the schedule and book a place at this event 
Picture: Marion Gould, Client Partner Lead at Microsoft, will be speaking on Marketing with Purpose.
Fiona Craig joins Form as Partner. 
Fiona has 20+ years of lived experience at the coalface of creative agency life: managing clients, leading teams, shaping businesses. As an agency strategist, Fi led brand, data and loyalty initiatives for British Airways, Sainsburys, Pets at Home, GWR, McDonalds and Virgin Money. 
Now as a Growth Consultant & Coach, she now works with agency founders, directors and leadership teams, cutting through the noise of agency life to provide the time and space for top quality thinking, leading to purposeful action.
In her new role, Fiona will partner with clients to support them with both coaching and consultancy, making practical recommendations or facilitating the internal insight of the teams. Talking about her appointment, managing director Matt Johnson said: "For us Fi is crucial in not only bringing the presence of Form to the South West but she brings to the team an impressive track record and wealth of experience that will help our clients imagine and build a better future."
Fiona added: "I'm really excited to join the Form team. I'm really keen to bring the sheer quality and impact of Form's work down to the South West, because we have some remarkable businesses down here who are doing amazing things, and I'd love to support them."
Becoming a member of Bristol Creative Industries brings many benefits. We regularly add new opportunities so here is a guide to the latest benefits you can enjoy by signing up. We'll keep this post regularly updated.
Join Bristol Creative Industries from only £4.50 a month.
Appear in the member directory
Showcase your best work and attract new clients with a company profile in the Bristol Creative Industries member directory. The directory receives lots of visits every month from people looking for services from creative businesses.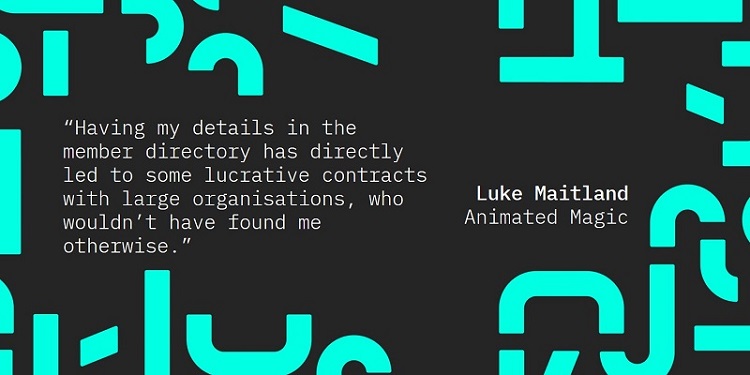 Self-publish content
Got some business advice or news to share? As a Bristol Creative Industries member you can self-publish content on our website and it will appear on your member profile. We upgrade great content to the newsfeed and include four posts in our monthly email newsletter.
To get an idea of the content topics that do well, here are the top 20 posts by members in 2022.
Enterprise Nation Jessica Morgan from Carnsight Communications discussed the benefits of posting content in this interview.
Advertise jobs on the BCI jobs board
The Bristol Creative Industries jobs board attracts thousands of job hunters every month. As part of your membership, you can post unlimited free job adverts, saving you on average £3,500 per candidate.
Piers Tincknell, co-founder of Atomic Smash, is one of BCI's longest serving members and he told us in a member profile interview how he regularly uses the jobs board to recruit new employees.
Attend members' lunches
BCI's monthly members' lunches are a perfect opportunity for members to catch up with fellow members and the BCI team.
Everyone has a slot of up to three minutes to tell the others a little about who they are and what they do and share any news and/or challenges. You don't need to fill the full three minutes. We usually find some common themes emerge to discuss over the course of the session.  It's all very informal with no need to stand up and present slides.
The events are free to attend for members. They are a mix of in person and virtual events. The in person sessions are at The Square Club in Bristol and include a free buffet lunch.
Check the events section of details of the next lunches.
Discounts for keynotes and workshops
Our flagship keynote events and workshops feature world class speakers sharing their expertise. It's a unique opportunity to access valuable insights for growing your business. Bristol Creative Industries members receive a ticket discount.
Members can currently get a third off the price of tickets to our keynote event on 9 February in Bristol, Fearless Girl: How to make your brand famous and why that matters.
Keen an eye on the events section for the latest events. You can also sign up to the monthly BCI Bulletin to be notified of events.
Attend and host Wake Up Call
Wake Up Call is a member exclusive live webinar that takes place every other Friday at 8.30-9am. The content is delivered by members for members.
Attending the free event gives you access to valuable insights from your fellow members and if you host a Wake Up Call, you can share your expertise and attract potential new clients.
See details for upcoming Wake Up Call events in our events section.
If you're a BCI member and you'd liked to deliver a presentation on a topic of your choice during Wake Up Call, email Sian Pitman.
Join outdoor networking events
The regular BCI Walk & Talk networking sessions are for a group of 12 people who are keen to don their walking boots and explore the stunning countryside around Bristol and Bath.
It's a great opportunity for members to make some new connections whilst getting some much needed fresh air!
The next BCI Walk & Talk is at 9.30am – 12.30pm on 3 March.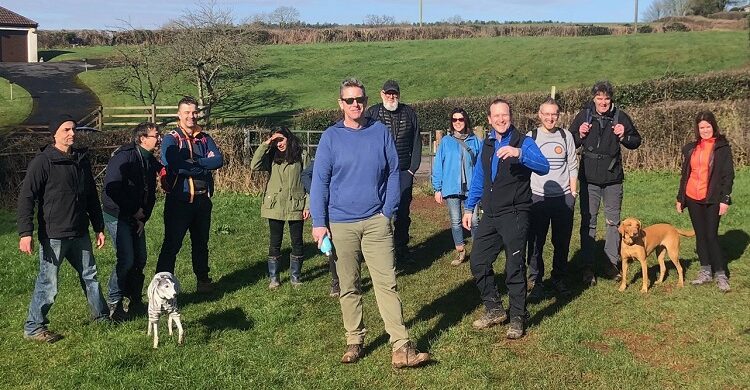 Attend exclusive roundtables
We host regular roundtables for agency leaders to discuss strategic challenges. These events are vital for us to hear from the member community about the key issues you are facing and how we can help. A roundtable on funding led to us creating this popular and regularly updated guide to the latest finance on offer to creative businesses.
If you are interested in getting involved with future roundtables, email Sian Pitman.
Other exclusive opportunities
We regularly offer exclusive opportunities to BCI members. We are currently providing:
Discounts on workspace, hotels and more
Reductions on co-working spaces, meeting rooms, hotel accommodation, a recruitment strategy review and a coffee subscription are just some of the many discounts and offers we've negotiated for members.
Join Bristol Creative Industries from only £4.50 a month.
If you have any questions about membership, email Alli Nicholas
Win a 3-month tenancy at Boxworks, Bristol
The spaces or 'Boxes' are ideal for teams of up to 6
Boxes include superfast fibre, 24/7 access and use of Engine Shed facilities
Closing date is Friday 17th February
Boxworks is a unique workspace in the heart of Bristol's Temple Quarter. Twenty shipping containers have been re-imagined into stylish, affordable private studios perfect for small teams. The studios, or 'Boxes', are super-insulated, come with superfast fibre and 24/7 access. Tenants get access to facilities at Engine Shed too, including lounge access, a communal kitchen, showers and meeting rooms
Startup at Boxworks: Win a Bristol workspace tenancy
To celebrate the entrepreneurial spirit of Bristol's creative community, Forward Space has teamed up with Bristol Creative Industries (BCI) and Circus Journal to launch Startup at Boxworks, a competition to win a 3-month tenancy at Boxworks. Aimed squarely at new businesses and freelancers part of the BCI network, the competition will provide much-needed support for the early stages of a business by giving a fledgling enterprise the space to grow and explore ideas, without the pressure of workspace costs.
The competition is open to all Bristol Creative Industries members with a turnover of £150,000 or less. To apply, entrants simply need to outline why office space would help take their business to the next level by submitting either a written statement, a presentation or a short video.
Full entry criteria is here. Deadline for submissions is midnight on Friday 17th February 2023.
Gavin Eddy, CEO of Forward Space, said
"I've loved seeing the countless businesses we've worked with over the years grow and find success after using one of our spaces. Helping to nurture the next generation of entrepreneurial talent in the South West is something I'm very passionate about too, so I can't wait to see what interesting proposals we see over the coming weeks."
Alli Nicholas, membership manager, Bristol Creative Industries, said:
"Bristol Creative Industries is thrilled to be partnering with Forward Space on this initiative. A 3 month Boxworks residency is such a brilliant opportunity for one of our members, particularly fledgling startups who may currently be working entirely remotely. Finding the right office space is key to the success of any business.  Right next door to Engine Shed, Boxworks is the perfect place to get immersed in Bristol's thriving 'createch' community; making new connections and exploring opportunities for growth."
Simon Tapscott, co-founder and publisher, Circus Journal said:
"Circus is all about celebrating creativity and community in the south-west, and with a third of our readers running their own businesses discovering workspaces that inspire people to come together and collaborate is an important and recurring theme
"We are delighted to be supporting this fantastic initiative to enable the next generation of creatives in Bristol."