Neil Berry – Head of Development at Proctor + Stevenson
What does a back-end developer do?
The core of my work as a Back-End Developer, is of course writing code using the framework or language for the task or project. But there's more to it than that.
On any given day, I might be building out a feature to an established application or altering how something works to provide better value to our clients. I may be investigating a scenario that is leading to undesired outcomes on the application and then proposing a solution to the team or client.
Or sometimes I'm tasked with thinking about how best to address a business need with an established system – either using a solution Proctors has previously created in a new context or using something entirely new.
Solutions we work with at Proctors are based on Drupal, Symfony or AWS and across the lifecycle of a project, a back-end developer will work closely with all parts of Proctors Technology.
There are also times when we'll work directly with our clients to understand their needs or demo how progress is going.
Watch video here.
What does a typical day look like at P+S?
A typical day is a good mix of collaboration and focus time. That can be in the office or remote, thanks to our hybrid flexible working policy.
Usually, we'll have a brief check in with the project team we're working with. Then there's either a follow up with some team members to discuss a specific aspect of the work, or I'm head down working on a feature until lunch.
If I'm in the office, I'll join everyone in the canteen – especially if it's a pop-up lunch day or (even better) one of our monthly pre-paid lunches. If I'm at home, I may take a long lunch and go for a run or catch up with friends.
My afternoons vary depending on the day. Sometimes I dive back into working on a feature, or sometimes there's an internal workshop or meeting with a client to talk through a piece of work.
It could also be that the day is set aside for planning and estimating forthcoming work, or training. This is in support of the training roadmaps that are set out based on the goals discussed with the leadership team.
Working with clients
We work with marketing departments across various industries. And while most have similar needs, they all face unique challenges. It's up to the development team to craft bespoke solutions that work for them.
We have some complex systems that require varying skillsets and experience so working as a team and sharing knowledge can be crucial. In some cases, we find a solution we've used in one project that might lend itself well to another. This is why it's important to build simplicity and flexibility into our solutions to help us manage time efficiently, rather than starting from zero each and every time.
Why Proctor + Stevenson?
Proctor + Stevenson is more than a company people work for; it has a real sense of community. There's a strong support network so if you ever need to talk to someone, there will always be someone to listen. On top of that, P+S have some great initiatives. From our weekly Wednesday quiz nights to our Friday socials and even pop-up lunches, there's always something fun going on to get involved with.
There are also plenty of charity fundraising events and other community projects we get involved with which is fantastic. And we host the annual South West Design and Digital Student Awards which is a great way for students to kickstart their career in the industry.
And it goes further than doing good for people, we also have a number of initiatives surrounding our sustainability, and we're currently working towards our B-corp certification.
These are just a few of the ways Proctor + Stevenson works to be a positive environment for employees and clients alike. Everyone is incredibly friendly and always happy to help each other out, it's genuinely a really welcoming community of people.
If you're interested in working with us at Proctor + Stevenson, check out our careers page to see if any of our opportunities suit you.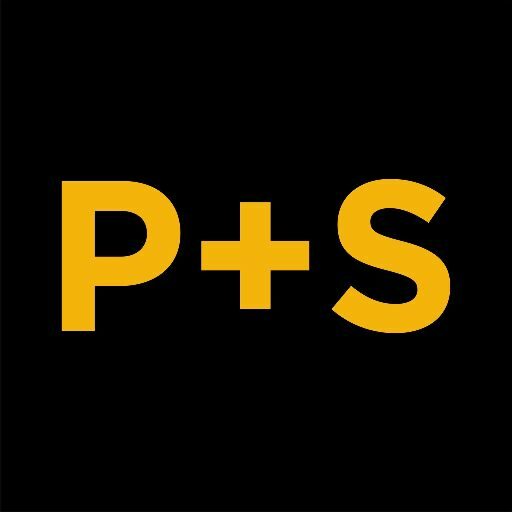 About Proctor + Stevenson
Game-changing strategy, creative and technology that means more impact for your marketing. And more power to your business.