The UK's creative industries are jam-packed with small businesses and self-employed individuals.
Government data shows 95% of the sector's companies are micro-businesses, while self-employment accounts for 32% of employment, compared to 16% for the economy more broadly.
With that in mind, Dan Martin asked individual and startup members of Bristol Creative Industries to share their tips for running a successful freelance or small business. We received some brilliant responses which we've highlighted below.
Become an individual and startup member of Bristol Creative Industries from only £4.95 a month and enjoy many business-boosting benefits. Sign up here.
We run regular freelancer networking drinks events at the Square Club in Bristol. To be notified of the next events, sign up to the BCI Bulletin.
How to run a successful freelance or small business
Bristol Creative Industries members share their tips below. Click their BCI profile links to find out more about them and to see if there are opportunities for collaboration. We love to see members working together!
---
Build a network
Working for yourself can be a solitary pursuit and the idea of networking can be intimidating. But it starts with making friendly connections. That can create the basis for future partnerships, referrals and support.
We're lucky to be spoilt for choice with a wonderful community in Bristol and the South West and Bristol Creative Industries is at the heart of that. I've enjoyed every minute of making like-minded connections and friends in the process.
Sell yourself with confidence
Don't be shy. Remind people of your experience and expertise – don't assume they know that already. Make it an easy choice for them to buy your services. If you keep it authentic and make a personal connection, selling doesn't have to feel awkward.
Take time to contract with a clear brief
Over the years I have been eager to make it as easy as possible to get started on a scope of work by writing a proposal from a loose verbal brief. That means doing a lot of the scoping myself which, as well as a lot of time and effort unpicking the client's needs, can leave room for (mis)interpretation.  I find the most successful partnerships involve the client putting an equal amount of work in up front to shape a really clear brief.
—
Having a good support network is key. In my experience, this goes beyond family and friends. Of course, you need people around who love you unconditionally. You also need those people who, being self-employed, just get it. People who understand the ups, as well as the downs, and who can give you a boost with some sage words of advice. You never know when you might need to call on those freelance friends – whether it's celebrating a big win or simply asking, 'How do I do that thing on Mailchimp, again?!' Don't go it alone, you'll travel farther with trusted, supportive people at your side.
—
The freelance life is full of many highs and lows, and it can be easy to focus on the negative, worries and stresses. When things have felt stressful or a bit bleak, which I know it has done for the freelance community over the last 6 months or so (everyone is feeling it, it's not just you!), then put the work in, get your head down, send out the emails, chase the leads, get back in touch with previous clients and trust the process. It works. Work comes in, clients get back in touch, and those invoices (finally!) come through.
Being part of a community of likeminded freelancers and solo workers really helps. I created a Slack community for freelance and solo workers in the South West, which has been a great place for us to share briefs, get advice. We also share the wins. It feels great to celebrate your milestones with others as they know the importance of them too!
—
Work out who you are before you offer services
The creative industry is becoming more and more specialised, so we (as companies or individuals) need to move with that trend ourselves. It's good to have multiple offerings and skills but you open yourself up to more competition. So when it comes to marketing yourself, it's better to be amazing at a couple of things than being 'just good' at too many things. Maybe you focus on editorial design or you might be an illustrator in the sports sector. This doesn't mean turning away work that doesn't suit your marketing; it's just simply good to have a focus. This makes branding your company far less complicated and helps with consistency.
Create a content strategy
It's important to show up to work. If you don't, you get fired. The same thing happens if you're freelance or a small business but instead, the clients forget about you. Building a consistent content strategy keeps you at the forefront of your audiences' minds. Write short blogs about your sector, interact with your audience by having competitions or you could even do peer shout-outs. Just make it relevant and consistent.
—
Invest in your own brand
There are so many businesses out there doing the same or similar to you, so make sure you are really clear about who you are. Not just your services, but really what makes you tick, what makes your business individual and why clients should come to you. Look at what you are incredibly skilled at, knowledgeable about, understand and enjoy. Then build on it.
Keep moving forward
Stay relevant, understand the market, keep talking to people to learn more.  Just don't get caught up in the jargon and hype. Your customers and clients won't understand it, or care.
Be inspired by your own creativity
It's your business so you should be excited by it. If you're not then you're probably on the wrong path. Look for the type of work you want to do and reflect it in your work. Talk to businesses that hold similar values. Follow people, brands and businesses on social media that give you fire in your belly. 
Care about what you do
Actually give a damn. Care if you get back to someone, care if it is right, care if you think it could be better. Care about what you do and others will too.
Face reality
Running your own show isn't easy. Always be ready to change the plan, surround yourself with people that are genuinely on your side and want you to succeed. Above all, have the right mindset, stay positive and believe in your own ability. Then just when you're about to give up, that's when you need to push even harder.
Give back
It may be a portfolio review, your time, your advice, your energy, but give back when you can and do it genuinely and generously.
—
Find yourself an accountability partner. When you're running your own small business it's important to have someone to talk to. When you don't have a team of your own, find someone that understand's the highs and lows of running a similar business. I have a weekly Friday afternoon Zoom call with another marketing consultant and we use it to share what we've been working on, what we've seen on social media and what we're planning to work on next. Setting this up during Covid lockdowns, and continuing it since, has been one of the most valuable things I've ever done for my business and me personally.
—
Actively and regularly seek out your ideal clients
Sometimes money can overrule your decisions, whether on a practical basis of needing more of it, a big project that sounds too good to be true or it doesn't quite feel like the right fit with your values and expertise. Working when you feel any kind of conflict (internally) can be really hard work for all involved. Don't underestimate the strength of a long-term client that you align with and have trust and respect on both sides. Working with the career mentoring charity Ablaze for five years has been my biggest reward in terms of the value of the work they do and I support them with, and in being so consistent long-term.
Be alive to all opportunities
You never know what opportunities are behind someone's ask for help on social media such as LinkedIn. I stepped in to some really interesting research work with Projects by IF through answering a last minute call for help when a team member got Covid. Plus chatting to a client via an introduction (thanks Constance Fleuriot!) at the Data Science Conference last year turned out they wanted help with a project researching the mental health ecosystem for their mental health app. Keep exploring and don't miss opportunities on your own doorstep.
Helen Farmer, diversity, inclusion and social mobility consultant
Visit Helen's BCI profile here
—
Climate/environment: Often an overlooked part of the business, it is important for you and your team to know where you stand. We are not talking about addressing global climate change, but rather what approach your business takes. Using something like the UN Global Sustainable Goals (SDGs) can be a useful tool to measure and monitor on-going improvement. Delegate this to one of your team who is passionate about climate and the environment.
Finance: Keep a close eye on financial health. Are you equipmed to do this yourself or should you delegate this and get someone to oversee this for you? Regularly analyse cash flow, manage expenses, and invest wisely to maintain stability and fuel growth.
IT/tech/web: Embrace technology to improve productivity and customer experience. An effective online presence and streamlined IT systems can enhance efficiency. Again, this can often be delegated to specialist that will advise, set up and keep your system safe. Don't wait for the headache, scam, fraud, breach to hit you – anticipate and get an expert in to set you up.
Marketing: Develop a targeted marketing strategy to reach your ideal customers. Will you do this? Will one of your team? You know your business best, but are you best equipped to deliver this? Focus on cost-effective digital marketing channels that yield a high return on investment and consider whether you should do this internally or delegate it.
Mindset/culture/vision: This is so important and your team (and partners/freelancers) should be fully briefed on this. Keep an eye on it and cultivate a growth mindset and a clear vision for the business to share across your business, peers and clients.
Sales: Nurture a strong sales team and develop effective sales strategies. Consistent revenue generation is vital for business sustainability and expansion, and, a with ops and delivery, this is key to business growth. But should you be doing sales, or one of your team or outsource this? Only you can decide.
—
Be true to yourself, and be authentic. Take small steps if needed, celebrate all your successes, and try not to compare yourself to others. Set realistic goals, build a support network, and consider finding an accountability partner – someone who will listen impartially, remind you of your goals, and help you stay on track.
—
The key to doing what I love and building great creative relationships is forging a true connection at a personal level – getting as close as possible is where I do my best work because then I'm fully invested in both head and heart.
Time and time again it's over a coffee or a wine that the no holds barred honesty chats happen and reveal the truth of what is on the table and why you are the best person to help bring it to life. People love to talk so offering them the opportunity to be heard is where the magic happens. I've often thought I should list in my proposals: two, three, four hour coffee chats as a key stage in the creative process.
As human beings we love to find connections and then tell a story about how that relates to us – and as designers that's how we create beautiful solutions by listening, understanding and simplifying the story to make it easier to understand.
—
Always deliver on time or slightly early.
Be clear and proactive with the client, especially about what they said they would do/by when. If their lateness impacts you, say so right away – in writing.
Always assume there will be some fallow months. Take out money that you need not what you want!
Build a nest egg – the bigger the better.
If buying in services, such as print, get payment from the client upfront. Always mark up such services.
Keep personal drawings and money separate from business revenue – they are not the same.
Always keep money in the business account for a rainy day – cash flow is king/queen and the tax authorities will need paying!
Consider a limited company but understand the differences versus self employed.
—-
If you come up with a great name for your creative business, you must do due diligence to make sure it's available. Check on Google, check domain names, check Companies House and, most importantly, check at the Intellectual Property Office as a trademarked name trumps a limited company name. If it is available, trademark it.
—-
Become an individual and startup member of Bristol Creative Industries from only £4.95 a month and enjoy many business-boosting benefits. Sign up here.
We run regular freelancer networking drinks events at the Square Club in Bristol. To be notified of the next events, sign up to the BCI Bulletin.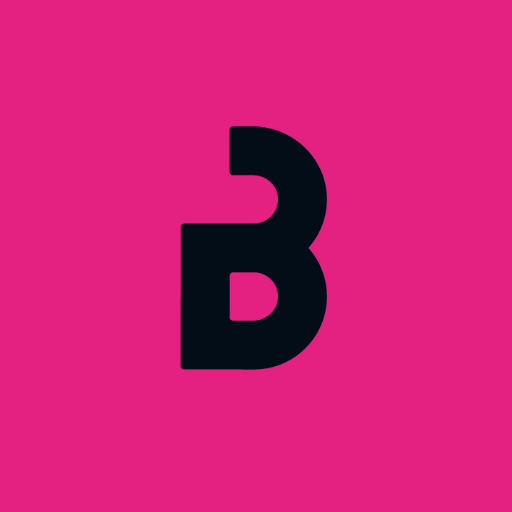 About Bristol Creative Industries
Bristol Creative Industries is the membership network that supports the region's creative sector to learn, grow and connect, driven by the common belief that we can achieve more collectively than alone.