With the national debacle of the GCSE and A-Level results fading in the news, albeit still with a flurry of newsworthy revolts, mass school appeals and pitchforks at dawn, I'm sad to confirm an even bigger academia blow, with the sad passing of one of my personal heroes – the educationist Sir Ken Robinson. Sir Ken was the proponent of the encouragement of creativity and the arts among children. The engaging world of TedTalks that launched his brilliance will just never be the same.
He was the protagonist that literacy and numeracy should not predominate a flawed educational system, born only in legislative centralised government buildings, which are far from the classrooms. He struck a real chord with me from the get-go and challenged the institution of educational standardisation and mind-boggling academic inflation, that quite often overlooked the arts and creativity pursuits, which he believed convincingly schools were killing. His wry and witty extempore style, honed in Liverpool, was characteristically engaging. Subsequently posted on YouTube, the TedTalk 'Are Schools Killing Creativity?' has been viewed by 380 million people in 160 countries and has influenced schools around the world.
His contribution to understanding the dynamics of the education system and the negative effects it has on some learners should never be undervalued. He conveyed it with great wit and charm, but also with an enormous amount of empathy for those of us, like me, who remained a square peg in a round hole academically. When I first saw his TedTalk I felt relieved and valued at last. I discovered I was a right-brained creative thinker and he helped me rise above the narrow, often-standardised, view of aptitude in schools.
Talking of schools I was lucky in many ways and avoided being packed off to boarding school at a tender teddy bear holding age like my poor brother. Deftly this was sheer luck or skill on my part flunking the entrance exam in hindsight; I'm not too sure. The cold capacious character of the stone buildings located in deepest darkest Wales did little to welcome you. I knew how unhappy he was as a boarder at the time, but I didn't realise how unhappy, how alien it all was and how cruel. His saviour eventually was an MOD funded military school in Germany, where we were stationed, that was exempt from the league tables, didn't speak in Latin and just let us get on with it and truly celebrated creativity, Sir Ken would have been proud.
Even now as I write this with the wildly inflated or deflated exam results and criminality of the applied algorithm, the UK will have thousands of children leaving school for good, confident they've learned all they need to know and are ready for whatever the world may throw their way. But as my brother rightly points out when he escaped the clutches of a Welsh public school, he still had no idea about the difference between a credit card and a debit card, and while he was pretty well versed in the periodic table, he had no clue how to secure a mortgage or even what council tax was.
I've long held the belief that schools exist now solely to maintain their position in the league tables. Children are like meat. They're taught how to pass exams in the easiest possible subjects so that, when they do well, other parents will send their young fresh meat to that school, rather than a rival establishment.
To maintain the illusion that its all for the benefit of the children and not just about the league tables, kids are told they have no time for frivolous pastimes such as reading newspapers, enjoying live concerts in muddy fields, stealing bicycles, or socialising (outside of their dark web smartphone world) because they must get to University, for which they will need four straight A*s and no less than Gold in the Duke of Edinburgh Awards.
University is held aloft as the be all and end all, which you must pass through to avoid a front-of-house career in fast food – "you want fries with that"?
But in my experience this simply isn't true. Take me for example (albeit many years ago), I was offered a role in a Saatchi Agency straight out of school and I jumped at it and have never looked back. Why did I get it, because I had bluster, confidence, the required eighties bow tie look and of course a motorbike pre emails, to courier the agency's parcels all over town (in all weathers I hasten to add, at my cost) simple as that? It does sadly rather sound like the model of internships even today, something's never change, but thankfully in fairness I was well remunerated all things considered. My counterparts all chose the University path and, unanimously, they delved in drugs and guaranteed their membership to Alcoholics Anonymous, while duly attending the token one lecture per week, to hear a professor transmit standardisation checklists. Ironically they all struggled to find work for several years thereafter and amounted huge student loan debts owed to the government, who ironically recommended this path in the first instance.
Now, it seems, my eagerness and entrepreneurial spirit to commence gainful employment to really learn the ropes in the real world and not in the classroom, bites me in the rear view mirror all too often. Today's online application forms, employers and recruiters dedicate almost 70% of the interview process or online data fields chasing this piece of degree paper from twenty years ago, proving I could hold my drink and attend one lecture a week in a designated building. My twenty years sweat blood and beers industry experience honed in brand marketing is of inconsequence.
I've interviewed and employed many a young person in the agency and corporate world (I've also turned that many away with degrees who can't spall, punctueight or even kraft an interesting attention grabber intro paragraph). Their interview experience often only amounts to no more than a trial of the intimidating boardroom chairs, a free glass of water and the gesture of the bus fare home. Lets be brutal and honest, an upper second from Warwick didn't get close to a spot of cronyism. If you looked the part, (shameful I know but advertising is in the image business, take it or leave it), or I knew your Mum or Dad, or even better you were the just left school offspring of a potential new client, you stand a pretty good chance. If you weren't, you're just another name on a mile-high stack of CVs.
It may well be you were studious, completed all your coursework and you maintained a neat daddy's haircut. But what do you think an employer wants, a kid who knows about Newton's Third Law, or a young gun who can monetise Zoom and use pay-by-phone parking without calling his mum for help?
I've been staggered how inept and naive some school leavers are. Common sense and understanding around day-to-day things like average speed cameras, social distancing directives in public places, knowledge of where troubled Lebanon actually is and civil rights revolutions around why black lives matter 'too'. – the use of too is important here.
They mock the Gen Xers like me for not having a thousand followers on Tik Tok or being able to fathom out the in-car infotainment centre. But conversely they can't boil an egg, use a saw or change a fuse in the car and have a baffling indifference to the term patience. When I grew up we had Dukes of Hazzard on a Sunday (my favourite) then had to wait until the following Sunday to watch the next episode. Today, television or streaming I think its called is immediate, hence the term I guess. As a result of this 'I want it now' mentality, they can't understand why after only a day in the agency, they are still account executive? 'Why am I not Group Account Director?' they protest after they've only been in the job a week and barely made it past reception!
Schools could rectify this by teaching patience instead of maths. I would also encourage kids to gamble, so they can see how easy it is to lose, and take out a loan so they grasp the problems of paying it back (unlike their student loan) and the difference between APR (annual percentage rate) over Interest Rate. Or how about learning the art of massage, that would be more potent in the fickle modern dating game than a Tinder in app purchase of a 'super like' ensuring your prey is notified of your desires, not that I'd know, I just researched this.
Could they be tested in any of this stuff? No, not really, which is why I would abolish all exams past the age of eleven. Exams ruin childhood and exist only as a yardstick for universities, to maintain their pursuit of academic inflation.
The end result then could be a country full of young people who have no idea about subglacial erosion, ox-bow lakes and algebra, but who are worldly-wise to get to a party without Google Maps, date a girl for real and not on WhatsApp only, make a Pot Noodle without scalding themselves and the realisation Donald Trump is as dangerous, stupid and foolish as rocket man Kim Jong Un.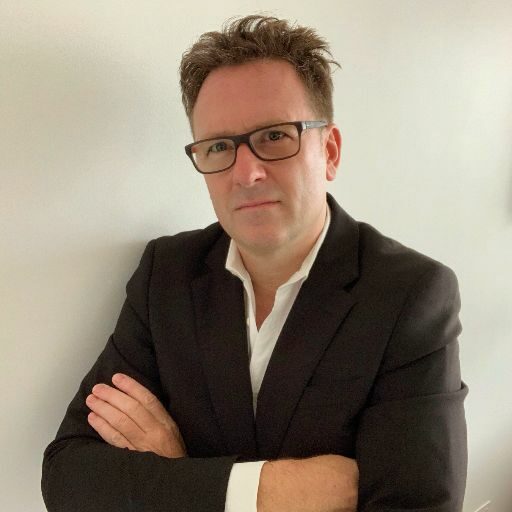 About Rupert Diss | Brand Marketing Communications Consultant
Brand Marketing Communications Consultant More than 25 years experience transforming the way companies engage with their markets, clients, and employees. Award-winning marketing director and hands-on-enabler, focused on driving innovative marketing commun...