Adapt's Conversion and Analytics Director, Ryan Webb, explains why you shouldn't care about conversion rate quite so much.
Ever since my career took a turn towards what people were calling 'conversion rate optimization', I've disliked the inclusion of the word 'rate' in the label of what I do. And when I discovered some people pronounced the acronym CRO as 'crow', my dislike reached a level of epic proportions.
The main problem with CRO? It can lead people to focus on the wrong thing.
After all, who really cares what your conversion rate is? What's a good conversion rate anyway? Isn't it more important that you maximize your profit? That your most profitable customers return repeatedly and buy more? That you're taking action to grow your business?
Missing the bigger picture
In the same way that 'bounce rate' is a misused vanity metric and 'last click' attribution dismisses the value of upper-funnel touchpoints, you miss the bigger picture by focusing on 'conversion rate'.
You can end up chasing only the small group of visitors who are most likely to convert immediately, or you start promoting only your discounted products, or you'll start quickly removing landing pages that don't hit your most stringent targets.
All of these are ways that a focus on 'conversion rate' can accelerate the race to the bottom.
Indeed, one of our most recent client testimonials ended: "…ultimately, they've improved our customer experience and, as a result, achieved significant, measurable business growth."
The use of 'customer experience' and 'measurable business growth' shows the client understands we've delivered much more than just conversion rate optimization (CRO).
But if not CRO, what?
A shift towards customer experience optimization
We're not the only ones to think the movement away from CRO is building momentum.
Among others, VWO now refers to itself as an 'experience optimization platform', industry-leading specialist Speero has rebranded itself as a 'customer experience optimization agency' and at the heart of the privacy-first, cookie-less tracking developments, Google talks of 'optimizing customer experiences'.
It's pretty obvious why elevating the principles of conversion optimization up to a broader, more strategic level, can have a far greater impact.
Widen the funnel. Instead of focusing on improving the performance of a segment of traffic, find ways to improve the journey for a wider audience.
Strategy, not tactics. Instead of gathering customer feedback to generate a compelling landing page headline, use the feedback to help steer strategic decisions (product development, value proposition, pricing).
Quality, not quantity. Instead of running a/b tests with the goal of selling more units, run them to generate more profit.
Acquisition and retention. Instead of thinking the journey ends at the point of acquiring a customer, ensure insights are used to improve the experience as a customer too.
All of the principles mentioned here are transferable to any sector, business model or market. In fact, if you work in a business that has an international presence, delivering a fantastic, joined-up customer experience becomes arguably even more important.
But what's always been right with CRO?
Despite its drawbacks, a positive consequence of the label 'conversion rate optimization' has been a focus on data. Whether a small UK business or a large international business, in order to apply these principles, you're going to need to be confident in and understand your data.
Understanding your audience data will allow you to widen your funnel. Confidence in your user feedback data will enable you to apply it to strategy, not just tactics. Analysis and modelling of your customer data will allow you to take quality, rather than quantity, based decisions. Connecting your customer journey data, along the full lifecycle, will allow you to improve the experience for all.
So, whether you think it's CRO, conversion optimization, UX, CX or something else, we should be able to agree that, in each case, a focus on data is key.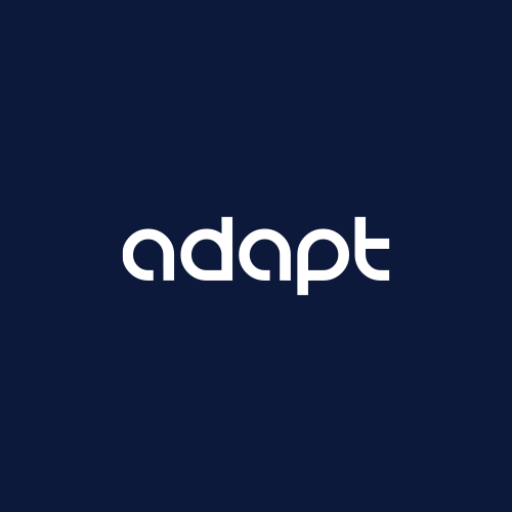 About Adapt
Digital performance marketing, analytics & consultancy for growth-minded brands.