It is impossible to exaggerate the value of expert site design. Visitors to websites today make an impression about them in under a second, and 38% of them will quit if they don't find the page visually appealing. If you try to build your website on your own, it can turn up poorly and fail to hold your audience's transitory attention. For this reason, hiring a web design expert has become crucial for business owners. Let's look at the benefits of employing a web design company as a top priority.
Construct a Professional and Customised Website
A professional web design firm can construct a website that is especially suited to your company and its particular needs because they have years of experience in the field. While there's a chance that your marketing staff has some web development experience, it's doubtful that they have the same level of experience and industry knowledge as a dedicated web design specialist. A well-designed website is an essential marketing tool that supports your sales and marketing objectives throughout time.
Improve Marketing and SEO
A web design company is knowledgeable about how to build a website that not only complies with design standards but also performs exceptionally well in SEO. Your website can gain more customers and outperform rivals on different search engines, including Google, by improving search engine rankings. A web design agency can help you achieve your goals if you want to create leads from several nations or target various languages. For foreign companies looking to compete on a global basis, this is especially important.
Improve Website Loading Speed
According to research, 47% of visitors will abandon a page that takes longer than two seconds to load. Customers increasingly expect rapid results in the fast-paced digital environment. A skilled site designer is essential in this situation. Even if your website has many features and high-resolution photos, they can make sure it stays lightweight and quick. Amateur or inexperienced developers lack the knowledge necessary to successfully optimise loading speed.
Numerous web design firms offer continuous monthly maintenance and assistance, sparing you the trouble of managing website downtime and the potential loss of clients or sales. These services also maintain your website current with the newest design fads and SEO guidelines that search engines like Google are always implementing.
In conclusion, consulting a web design expert is essential to the achievement of your website. They are equipped with the knowledge and expertise required to develop a highly functional and aesthetically pleasing website that supports your company's goals. Contact us right away if you're looking for a web design company in the UK. We are excited to make your ideas a reality and support the growth of your company in the digital sphere.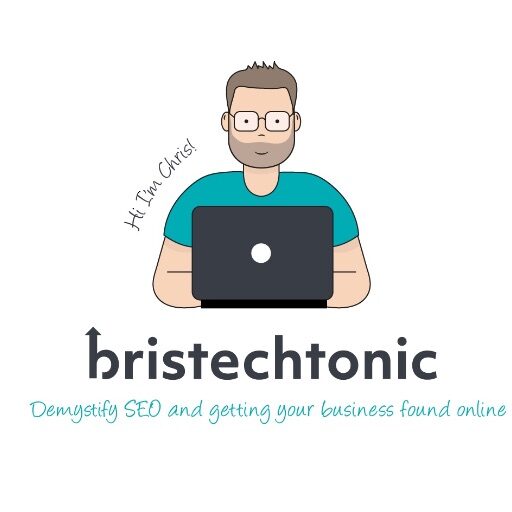 About BrisTechTonic
Leading Bristol SEO Company BrisTechTonic offer affordable and professional SEO services for small businesses. I'm Chris, and SO not an SEO Agency in Bristol. I help small businesses in Bristol and beyond gettting found in search results.