For a business or a brand, newsletters can be a highly effective tool to connect with audiences.
A timely, well-considered and engaging newsletter can foster engagement, build brand loyalty, drive growth and even drive revenues.
This isn't to say that newsletters are just relevant for businesses with e-commerce models. In fact, all kinds of businesses can benefit from creating their own newsletters as part of a wider marcomms strategy.
But what does a successful newsletter strategy look like?
Content, content, content
The most important part of any newsletter is the content you put in it.
Firstly, the stories in your newsletter must be relevant and timely to your specific audience. Secondly, there should neither be too many, nor too few. Around three pieces of content is generally a good rule of thumb to follow.
Sticking with three pieces of content. One of those pieces should be hero content. This means it takes pride of place at the top of the newsletter itself. Followed by two supplementary content pieces underneath.
Layout and structure
How you lay out your newsletter content will greatly affect how your audience consumes your content. A simpler approach will benefit you here.
Try to avoid having your content displayed in long lists. Instead, try to lay out your content so that it can be viewed either in one glance or with minimal scrolling.
Great images with strong captions and CTA links to your website or landing pages are a must. Try not to overload the design with images that are too large or videos and animations. Avoid anything that could potentially be slow to load.
It is highly likely that people will be consuming newsletter content on the move, so you will need to consider the actual size of your mailer. If you're using mailing software such as Mailchimp or HubSpot, templates will do much of this heavy lifting for you. As well as scaling your output for mobile compatibility.
The personal touch
The old adage that people buy from people still rings true. When you're sending out mass-email marketing ensure that the sender is a real person and not just a generic marketing or hello@ email address.
Whether or not you include the name of your recipient within that email is a decision based on the quality and organisation of your database. Newsletter software can use macros to populate information. But only if that information exists at source.
If you want to say Hello Sharon, welcome to our latest newsletter, you need to be sure that the naming records within your database are 100% perfect. Otherwise, people will receive emails starting a macro fault code, which really detracts from the personal touch.
When something like this happens, you can be sure that the email isn't getting read and you may lose a subscriber.
Check, check, triple check
One of the most frustrating marketing experiences for a consumer is to receive an interesting piece of content that you want to know more about. Then find that the outbound links are faulty.
You should include directional links to your website. Get into a habit of multiple test-sending to ensure every link is working and directing the audience to where you want them to go.
Frequency
With mail marketing, consistency is key. Try to establish a regular frequency and cadence of your comms output without overloading the inboxes of your audience.
Try to establish one regular touchpoint with your audience, be it a weekly or bi-weekly update on the latest news and issues in your industry. Establish that as a must-read and then look to build out other mailers around this.
If you haven't yet implemented email marketing, and if you're trying to push a product or a service, avoid doing so with your initial newsletters. Don't go right in with the hard sell, build rapport through engaging content, then introduce the sales elements.
Once you've started, keep up the pace. It can be easy to start with enthusiasm and a flurry of newsletters, only to let the frequency drop and your audience engagement dwindle.
Growing your contacts
If you're only starting with a small list of marketing contacts, don't worry, you can put in place strategies and tactics to help grow this.
Contact forms: if you have a lot of potential client and customer communication coming through your website via contact forms, include a marketing opt-in selection. This is an easy way to build your marketing databases over time.
Social platforms: link up your social media channels to your mailing efforts. If you're posting thought leader content on LinkedIn, try ending those pieces by calling on readers to subscribe for more insight. On channels such as Instagram include a Linktree within your bio description. Then you can call on your follower base to subscribe via a link in the bio.
Other content: if you're posting regular thought leadership content to your own website, then include calls to action and messaging within his content. This will help lure readers into subscribing based on your existing and ongoing content output.
Customers and clients: consider how you can build your mailing list from current customers and clients. This can range from having a subscribe button built into your email footers, to proactively canvassing and requesting customers and clients to subscribe.
Offers
Use your newsletters to give offers to your audience.
While this won't directly build your follower base, it can help grow your bottom line with your existing customer base. This could be anything from discounts on a product, a flash sale, early bird discount for an event, or even a new service you might be offering.
Try to keep your offers limited and sparing. Otherwise, you may devalue your overall service in the long term.
Test and learn
Quite possibly the most important thing when it comes to building email marketing, is to test and learn.
You don't have to, and nor should you, stick to the same formula. If something is working, then maintain whatever it is that is making it work. But don't blindly stick to things that aren't. You can afford to be a little adventurous and try new things, but make sure that you're using your mailing software's analytics to study your audience's patterns, and are tailoring your content to this.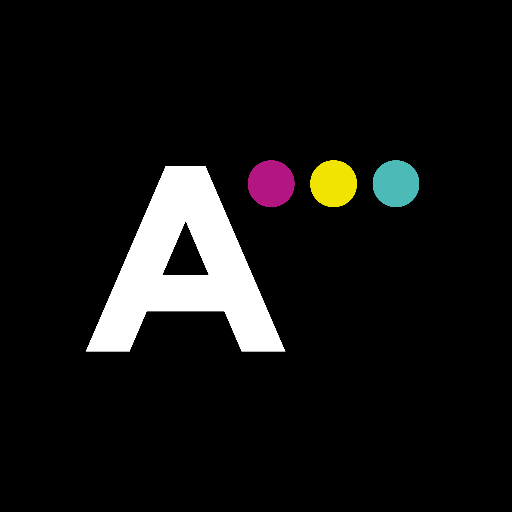 About AMBITIOUS PR
AMBITIOUS by name and by nature, we are a PR led communications agency that delivers integrated strategic communications - online, offline and everywhere in-between. Proud to be crowned winners of The Drum Magazine's RAR Best PR Agency of the Year.