This summer's arts trail, Unicornfest, will hit the streets of Bristol on Saturday 1st July. This extraordinary event promises to captivate both residents and visitors to the city, as 60 beautifully adorned and crafted unicorn sculptures descend upon the streets of Bristol and surrounding area.
Expect to see the streets come alive with incredible sculpture paintings and designs by the likes of renowned artists such as Bo Lanyon, creator of the much-anticipated Golden Unicorn, and Holy Moly in collaboration with notable sponsors including IKEA, First Bus and Maserati
So, what is happening on the 1st July?
Spanning 55 prominent locations in Bristol and beyond, the arts trail will showcase multiple artists and designs in support of Leukaemia Care.
As part of the 650 Years of Bristol celebrations running this year, after the trail there will be a Farewell to the Unicorns  festival at Prop Yard in September followed by an auction of the unicorns in October with proceeds going to the UK charity Leukaemia Care.
The 1st of July will also see sponsor IKEA, host an exciting and free family fun-day event outside their store in Eastville to spread awareness of the trail and collect further donations.  As well as displaying two 'life-sized' unicorns, they will also be exhibiting a small herd (or blessing as a group of unicorns is known) of smaller unicorn foals, which have been decorated by local schools.
Families are invited to participate in activities such as face painting, experience the fun of a Victorian fair, unicorn racing, and even seize the chance to get a sneak peek at IKEA's very own unicorns painted and decorated by artists including Amy Magee.
IKEA's Marketing and Sustainability Manager, Andrias O Shaughnessy, comments: "We're so excited to be a part of this amazing project. It's a great opportunity for myself and the rest of the IKEA team to position ourselves as community partners who are very much involved with initiatives like these, and not just as a corporate company."
Unveiling the Golden Unicorn
Each unicorn has gone through an incredible journey with its artists and sponsors to achieve the final product.
Among these are sculptures painted by Inkie, Cheba and Silent Hobo and the glorious Golden Unicorn,  designed by local artist Bo Lanyon as a mystical creature that shimmers in the sunlight, reflecting the light in a beautiful glow.
Bristol-based artist Bo, shares: "It's been amazing to be part of this project. Creating this unicorn was an incredible journey as I was able to use different techniques like gilding, an ancient technique stretching all the way back to the Egyptians. It's a meticulous way of working and converting objects into something precious and special.
I'm excited to see the Golden Unicorn take the streets for everyone to see!"
ENDS
About Leukaemia Care
Around 10,000 people per year are diagnosed with leukaemia, and the UK's leading leukaemia charity, Leukaemia Care, offers support to them all.
For over 50 years, the organisation has ensured that everyone affected receives the best possible diagnosis, information, advice, treatment and support. Their wide range of support services ensures that people get information, practical and emotional support at the times when they need it. This year, they have funded a hospital support worker within Bristol to be on hand at haematology clinics to give advice and signpost services that actively improve the lives of people living with leukaemia.
Unicornfest is set to raise thousands of pounds for the charity to help continue their work in Bristol and beyond.
Get involved
The final few sponsorship opportunities remain. For more information about how to become an event sponsor, visit the Unicornfest website or email Jodie Hancock: [email protected]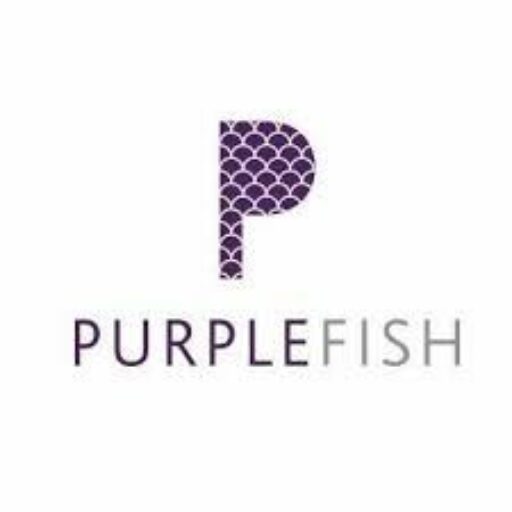 About Purplefish
Purplefish is a creative communications agency