We all love an underdog.
One of our Digital Designers, Mayumi Kurosawa, has overcome incredible odds to get to where she is today – a much-loved member of the Proctors' team.
This is her story.‍
Act 1: A blessing in (deep, deep) disguise?
I may be happily settled in Bristol today, but the journey I took to get here started in Japan.
In 2018, I was working as a translator – my dream job back then. After five years in this role, my British-native husband told me he wanted to move back to the U.K. It wasn't the best timing, but being the amazing wife I am, I agreed, making the decision to leave my job and challenge myself in a new country.
After along slog (another story in itself), I was finally granted permission to come and work in the UK. I landed an admin job working for a Japanese company dealing in imported car parts.
But bad timing struck again. The knock-on effects of Brexit were being felt in every industry, and within 8 months of starting my job, I was made redundant.
And to top it all off, my husband and I had just made the decision to move to a new city: Bristol. ‍
Act 2: Kintsugi – Repairing what's broken, with gold‍
After coming to terms with what had happened, I came to a realisation. Yes, I'd been dealt a few poor hands. But now I had a brand-new opportunity to discover what I really wanted from the next stage of my career.
So, I doubled down and made a plan: I gave myself one year to study and find out exactly what it was I wanted to do. And I had an idea of what that might be…‍
Act 3: The impossible dream‍
Since childhood, I'd dreamt of working within the creative industries. But I'd never felt confident enough to even talk about it – never mind found the guts to try. Nevertheless, the dream had stayed with me. And without the excuse of 'being too busy' now redundant, it was time for me to take a chance.
I knew I was interested in design, in its broadest sense. But, of course, modern 'design' covers a wide range of occupations.‍
It took me a while to focus on one discipline. First, I started studying UX/UI design with an online course called Interaction Design Foundation. Then, I moved into front-end web development with Codecademy – an online platform offering coding classes for people interested in developing their skills within the digital design sector. Finally, I studied graphic design, learning even more about the principles of aesthetics and creativity.
Every discipline had its merits, making it difficult to choose which specialism I was going to focus on. And just one year of learning seemed too short to become skilled enough in all of these different areas if I wanted to secure a job.‍
Act 4: The Great Battle of Imposter Syndrome
The truth is, I spent a lot of time over the course of that year doubting whether I was making the right choice. However, I'm stubborn by nature, and after every moment of uncertainty I would rebound into bursts of productively, further pushing and developing my professional skills.
There's a cliché for a reason: the only difference between the people who succeed and the people who don't, is whether they give up on what they want. And I just didn't let myself give up.
So, I started creating a portfolio. I turned my skills to a selection of different websites that I felt could be improved with a mixture of design and UX. Not only did the process help me use the skills I had learnt, it also helped me to test myself – and prove to myself that I really could become a designer.
When I had three websites redesigned and mocked up, I took a chance and started to apply to some roles.
‍Act 5: An ending – and a beginning
‍
To my surprise and delight, I received interest from some of the applications I sent, and managed to squeeze myself* into the creative industry. Now, I'm a digital designer for Proctor + Stevenson – and I got here without a relevant degree or industry experience.
Everyone is very warm, keen to help, and I genuinely enjoy working here. They are serious professionals, but at the same time they love to laugh and have fun.
I've just started my new career, so can't give much industry insight yet. But I hope I can encourage people who want to learn something new, or want a career change, that if I could do it, you can do it too.
‍Post-credits‍
A quick comment from Proctors (and Mayumi's manager, Dan Hardaker, Director of Digital Design).‍
*There was no squeezing necessary when it came to offering Mayumi a role with Proctors. Her portfolio – and her story – demonstrated so much potential and clear talent that we knew would make her a perfect fit for the role.
It's important to us to look past a person's work experience alone. Your drive and attitude are just as important as the places you've worked before. We believe in giving people the opportunity to develop their skills in a professional environment, and in supporting your goals with mentoring and training resources. So together, we can lay a career path just for you.
Why not take a look at our current career opportunities? There could be a new flagstone waiting for you…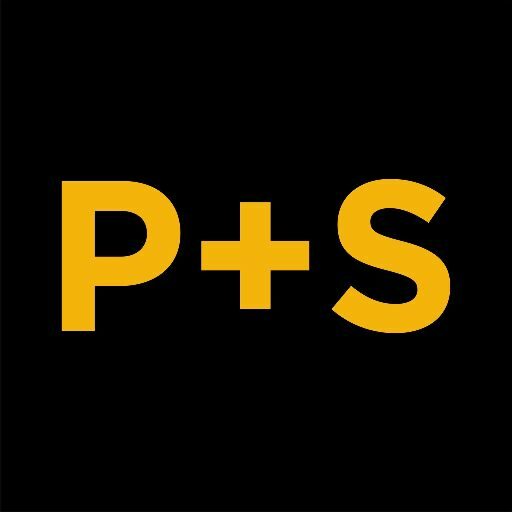 About Proctor + Stevenson
Game-changing strategy, creative and technology that means more impact for your marketing. And more power to your business.