There are thousands of cyber companies across the world. We ask: how do you stand out and differentiate your offering in this highly competitive market?
Independent third party media coverage gets your company in front of your audience, possible investors and leads.
Getting familiar with PR
What are renowned cyber security organisations doing great? Besides developing a great product or service, they are building their brand awareness and credibility through public relations. Using the power of their comms to inform their audience about solutions to existing problems, they have gained increased visibility in the cyber security sector and differentiated themselves from others in the sector.
You can't sell your product if nobody knows you
So your product is excellent, and you know exactly how it can benefit your audiences. But do they know it?
You can't sell your product if nobody knows you. The best thing you can do for your company is to build out your PR presence on credible platforms and in publications that your stakeholders recognise and trust; then they will be more open to consider if your products and services might help them solve their problems.
Without PR you're just left with the sales department to generate leads, but they'll face the barrier of lack of credibility and brand awareness, due to the absence of any public relations coverage.
5 tips for getting started with PR for cyber security companies
We want to give you some tips to get started with PR for your cyber security company:
Prioritise your stakeholders. Your message should be about your audience. What are their struggles and wishes? What can you do to help them?
Be useful with your communication. Show your audience how your product or service can help them without sounding salesy.
Inform your audience what they need to do to solve the problems they're facing.
Develop a media list in your niche. Focus on local media, but don't overlook the generic and international one either.
Start pitching and stay in touch with journalists on a regular basis, providing them news that is useful to your audience. Remember, it is about what your company can do for your clients, not about how great your company is. Shape the point of view of your communication around this angle.
We're happy to help with more advice on how to get landed in the press. Let's talk.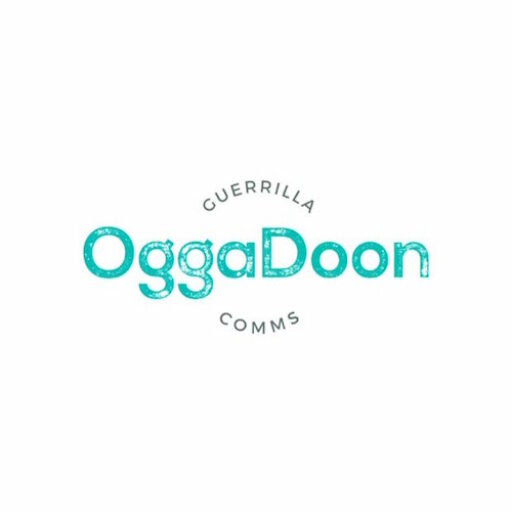 About OggaDoon
OggaDoon specialises in guerrilla communications and marketing to gain you reach.