6 crucial leadership skills to navigate our changing world.
With economic uncertainty and climate change at a critical point, the world, is undoubtedly changing. It can feel like around every corner there's a fresh test, every day well-laid plans are disrupted, and the way society operates ever-shifts.
As a leader, this environment of uncertainty can be daunting.  But there is hope on the horizon and with change come new opportunities.
Our leadership journey is never complete and new perspectives and approaches can help us navigate uncertainty.
So, what skills can we work on to help us get through the challenging time ahead?

Managing conflict
In every team there are times of conflict and when we are operating in an environment of uncertainty these conflicts can be amplified.
As a leader it's important to not be threatened by conflict or try to remove it. Instead try to manage it so it moves your team forward.
Good leaders create safe environments where team members feel comfortable expressing themselves. They facilitate conversations where participants engage in active listening, so other perspectives can be acknowledged.
This process makes it easier for one side to understand the other, and for compromises to be reached without animosity.
Managing conflict rather than sidelining it can help to strengthen your business by combining the force of two visions to make an even more powerful one
Looking to innovate
There's a generation of young leaders who are less afraid to shake things up. When something has been done a certain way at a company for years it can be easy to carry on without questioning if it's the right solution.
Leaders should be focused on innovation – as well as the process that leads to reaching new and exciting ideas.
There are a lot of ways you can guide your team towards innovation. Try to instill regular practices such as:
Group brainstorming
Reframing sessions
A 'not afraid to fail' mentality – make it a safe space to take risks and try new things
Reframing convention
If you want to be a consistent innovator, you must be able to look at a situation or challenge and reframe it.
Approaching subjects from the same vantage point won't lead to new and better ways. This is particularly important in times of change and uncertainty as your standard approach might not fit the current environment.
Try to challenge convention and look at problems, tactics, and strategies through a totally different lens.
And take your team with you, their feedback, perspectives, and experience could offer new solutions and better ways of working.
Working with a clarity of purpose
The most successful companies today are driven by purpose and this is likely to come to the fore even more in a post-pandemic climate.
Leaders need to be crystal clear on what is driving their company's work – what the end goal is, and how they hope to serve their customers.
A study by PWC revealed that having purpose is critical for business' who want to move forward. More than 79% of business leaders think that purpose is central to success.
Establish what your purpose is and put it at the center of your decision-making process. If purpose is used as a guidepost, your business will continuously move closer to its mission and become more appealing to its intended audience as it grows.
Purpose also gives team members a sense of belonging. If your employees feel they are working for a greater good and can see a potential outcome from their daily tasks, they are more likely to stay. This will help build strong, knowledgeable teams and reduce employee turnover.
Using influence, rather than direct authority
As a leader it's natural to look to guide company decision-making. But it can often be more powerful to use influence rather than direct power or authority.
Leaders can influence the people around them in more subtle ways by serving as a positive example, working hard, and keeping focused on the company mission.
You can also guide the direction of the business by imparting knowledge and using your skillset to demonstrate new techniques or different ways of thinking.
This instills a culture of leading through behaviour rather than designated responsibility. When people lead via influence rather than title it creates a much healthier, more cohesive, and collaborative company culture.
Having adaptable problem-solving skills
The best business leaders are forever expanding their problem-solving skillset and constantly looking for the right tools, support and strategies that will help their company grow.
Different challenges need different kinds of solutions, and the challenges coming our way over the next 12 months might need brand-new strategies to overcome them.
Agility will be key to success and taking a flexible problem-solving approach will help your organisation adapt quickly to the ever-changing business climate.
There are undoubtedly hard times ahead, but we can all play our part in addressing climate change. It's a tough time to be a leader but by staying agile, being open to new ways of working and keeping a focus on our purpose we can weather the storm.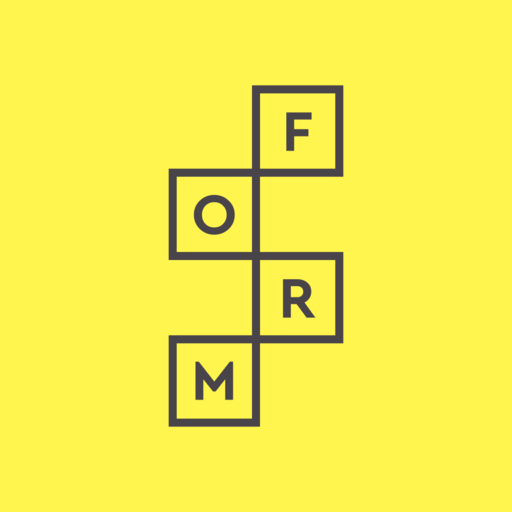 About Form
A strategy and leadership consultancy creating clarity and positive impact. Form exists to equip leaders to build remarkable organisations.