CELEBRATING THE PAST AND A LOOK TO THE FUTURE OF NATURAL CREATIVITY™
Quantock were central to last weeks fantastic collaborative industry event at The Observatory in Bristol, a truly iconic location. Thanks to everyone who made it to our 30 year anniversary and celebration of outstanding design.
A close friend once told me that to run an effective event you need to; hold an event at an unusual location, host a community event, get a celebrity influencer or endorsement and shape around a newsworthy anniversary. Obviously the advice sank in and this event wholeheartedly ticked every box and more.
I was incredibly honoured that Quantock were able to headline, compère and host the evening's proceedings. For those that were unable to make it you missed out! We had the very best of D&AD's 2019 Newblood talent on show – seven final year graduates all stood up and presented their awarding winning and extraordinary projects. It was wonderful to be able to see their brilliant creative work and stories. Their work was unbelievably inspirational, and a great example of the next generation revealing their light!
Hilary Chittenden, Senior Foundation Manager of DA&D gave a brief introduction into their global organisation that inspires, celebrates and enables creative talent worldwide.
And finally Paul Appleby, former chair of Bristol Media and recently appointed MBE closed the event with his view on the 'The future of creativity'and 'How do you stay creative'
Paul spoke eloquently about numerous points for us all to consider :
Imagination :Creative/Unconscious Thinking
Ambition :Talent : Teamwork : Empathy : Integrity Communication & Feedback
Confidence :Common Sense : Passion : Energy Reflection : Curiosity
The event was a celebration of our principles and 30 years as one of the UK's leading creative communication agencies. It was also our first roll-out of the new Quantock ID and brand proposition (which looked breathtaking), nothing better than doing a real-life dress rehearsal. A bit of external pressure never hurts anyone.
The event was outstanding in so many ways. So proud of everyone involved. Let's go bigger and better next year…..
The creative sector is thriving– THE FUTURE IS BRIGHT!
Visit our website for a full breakdown of proceedings, a copy of the event presentation and details of each NewBlood Graduate.
https://www.quantock.com/Craft/News-Views/Shining-a-light-on-the-future-of-creativity
or, alternativity contact Mark Dalton our Managing Director
W.    www.quantock.com
T.      +44 (0) 1823 327532
M.     +44 (0) 7468 491942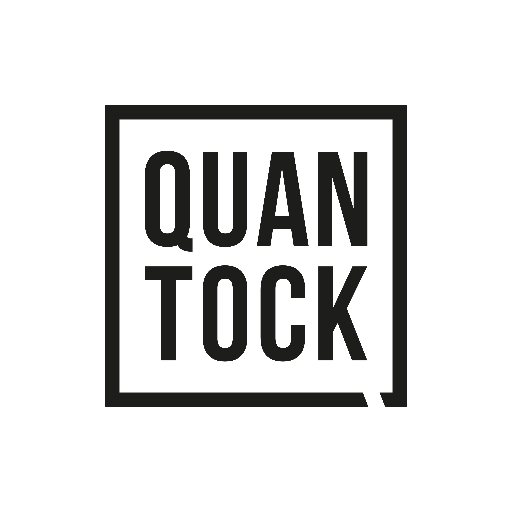 About Quantock Design
We're a Brand & Communications Agency with over thirty years of experience building powerful and inspiring brands. Natural Creativity™ puts our team at the very heart of what we do, so individuals prosper and imagination thrive!