Bristol-based communications agency, Purplefish, has supported St Pauls Carnival on its announcement that it will be hosting an online programme of events for the local community.
The St Pauls Carnival team is excited to announce 'Spirit Up! United at Home', an online programme of events from the 20th June culminating on 4th July which would have been Carnival day 2020.
The 2020 Carnival was cancelled earlier this year when it became apparent that staging a mass public gathering would not be safe because of the pandemic.
The ethos of St Pauls Carnival has always been based around 'community', therefore organisers felt the magic of the annual celebration should not go unmarked in 2020.
The team has been working hard through lockdown to programme an alternative online celebration designed, as ever, to unite and inspire through a celebration of African-Caribbean culture.
Showing support for artists who have lost work since the lockdown has become a key part of the 2020 'Spirit Up!' themed carnival.
The programme will start on 20 June and finish on Carnival day itself, 4th July – with a special showcase of events as we approach the big day itself.
St Pauls Carnival Spirit Up! will feature favourite carnival DJs and performers streamed directly into homes and bring friends and family together online in a joint celebration.
Carnival Day – 4th July 2020
Carnival Day 2020 will showcase an eclectic line-up of DJs and artists who have graced the St Pauls Carnival stages in years gone by alongside some new faces.
There will be a mix of pre-recorded and live-streamed performances including poetry, music, storytelling, arts and craft activities for the family and lively debate sessions. Organisers have put a schedule together which offers something for everyone. Full details and timings will be announced in the coming weeks.
St Pauls Carnival executive director LaToyah McAllister-Jones said: "We are really excited to be working with many of our much-loved local community artists to put on a two-week programme of Carnival-inspired art and performance.
"Our motivation behind this online series of events is to show support for our artist community who have been hit so hard by the reality of the pandemic.
"It is really important for us to show solidarity and support where we can. We also want to keep our community spirit up; we all need positive encouragement right now."
St Pauls Carnival is also launching the 2020 Crowdfunder campaign, having raised money via its inaugural Crowdfunder in 2019.
The 2020 fundraising campaign will enable the organisation to continue its ongoing community work and schools' education programme as well as look to plan for additional events as and when this is appropriate before next year's carnival. To contribute to the Crowdfunder campaign and earn rewards and prizes click here: https://www.crowdfunder.co.uk/st-pauls-carnival-spirit-up.
St Pauls Carnival board director Dr Aylwin Yafele said: "COVID-19 has stopped play this year; as an arts and culture organisaton, we are committed to supporting both local and national public health policy.
"We are also thinking ahead to 2021 and what we have to do to come back bigger and better.
"It's no secret that every year we have to fundraise 50% of the half a million total cost to put Carnival on each year. Carnival's history, cultural significance and vibrancy are too important for Bristol to lose. We want our community and the city to get behind carnival. We ask everyone to give what you can and back your carnival."
More details on how you can get involved in this year's online 'Spirit Up! United at Home' Carnival will be released by mid-June.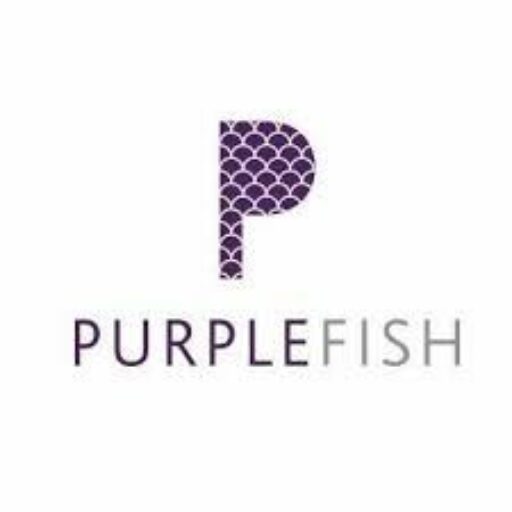 About Purplefish
Purplefish is a creative communications agency