Who:
Dogs for Good, a national charity making life-changing differences to people with disabilities through specially trained dogs.
When:
6:30pm-9:00pm, Thursday 14 November 2019
Where:
Brunel's SS Great Britain
Great Western Dockyard,
Gas Ferry Road,
Bristol,
BS1 6TY
Bristol-based PR agency Purplefish is supporting the upcoming Power of Dogs event hosted by national charity Dogs for Good which makes life-changing differences to people with disabilities through specially trained dogs.
On Thursday 14 November, Dogs for Good is holding the unique and inspiring event on the SS Great Britain, Bristol, to celebrate the positive impact these four-legged friends can have.
From 6:30pm-9:00pm, dog lovers, professionals working in the animal sector and anyone with a curiosity about the role dogs play in our society are invited for an evening of debate, awareness-raising and entertainment focused on the benefits and delights that dogs bring to people.
The charity supports people with a range of needs including physical disabilities, autism, dementia and learning disabilities, enabling them to lead more independent lives through the help of trained dogs. Demand for its services is at an all-time high, with the charity receiving over 5,000 enquiries in 2018.
The Power of Dogs event will celebrate the huge impact that dogs have on health and wellbeing, as well as how they can improve quality of life and reduce the need for care.
Leading figures and celebrities in the world of dogs will be sharing their expertise, experiences and passion, including:
canine behaviour adviser, presenter and author Sarah Fisher;
'Secret Life of Dogs' director Barney Revill;
Stephen Jenkinson, access adviser to The Kennel Club; and
Dr John Bradshaw, writer and academic in the field of behaviour and welfare of domestic dogs and cats, and their relationships with people.
Dogs for Good client Kathy Hancock will also be speaking on the night about her assistance dog partnership with Neptune, and about how the charity and these highly trained dogs have supported her.
Ahead of the event, Dogs for Good CEO Peter Gorbing said: "We are thrilled to be hosting our second Power of Dogs event of the year in Bristol, and in such a fantastic venue too.
"Our guest speakers are all experts in their field and we're so grateful to have their support in putting on this event to celebrate the power of these amazing animals and to raise awareness of the work we do at Dogs for Good.
"It's set to be a great evening and we encourage anyone interested in attending to purchase their tickets as soon as possible before it sells out!"
Tickets for the event cost £10 and can be purchased from www.dogsforgood.org/powerofdogs. For more information on the event, call 01295 252600 or email info@dogsforgood.org.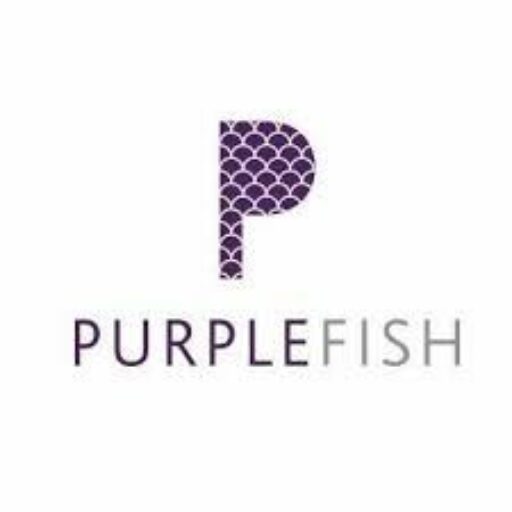 About Purplefish
Purplefish is a creative communications agency