Whether you're looking for guidance on your business strategy, 1-2-1 mentoring/coaching sessions, financial tools and advice, or employee communications support from an experienced HR professional, take a look below at the free offers of support for agencies and creative businesses in the South-West.
Share your Pay it Forward initiatives with us and we'll add them to this article. Keep checking back as we'll be updating this page as we hear of more initiatives for the creative community in Bristol, Bath and the South West. Please help us #payitforwardBristol
1. Mentoring, Coaching & Business support
Government Coronavirus Business Support – A full range of business support measures have been made available to UK businesses and employees. The page helps businesses find out how to access the support, who is eligible, when the schemes open and how to apply.
Chris Thurling (Bristol Media Chair, business coach, mentor) – free virtual drop-ins for members to book a 20-minute coaching/mentoring session. Chris has earned multiple battle scars through surviving three periods of recession, so can provide useful advice and words of wisdom he's learned throughout his journey. Slots are available on Wednesday afternoons between 2pm – 4pm. If you're a Bristol Media member and would like to book, please email Chris.
Simon Barbato (CEO at Mr B & Friends) – if you run an SME in our region and would like some free advice on marketing, customer retention, customer acquisition or positioning your business, message Simon to schedule a Zoom call.
Charles Fallon (Human & financial capital advisor to global organisations, SI Partners) – free 1-2-1 mentoring support and practical advice from a creativity/technology sector expert with over 35 years expertise. Email Charles to enquire.
Jack Thompson (Founder at Ginkgo) – offering free 1-hour video drop in sessions for anyone who would like to chat about sales/business development. Jack has 15 years B2B sales experience, the majority of which is in-house in marketing agencies. Contact Jack via LinkedIn
Amy & Yiuwin (Disruptive Thinking, a B2B marketing & business development consultancy) – offering free video call sessions to start-ups, SME's and creative freelancers. For business development & marketing coaching, Google Analytics & marketing advice (aimed at novice / beginner level) or general support on your business strategy, campaign planning and execution, contact Amy Wilkinson at DTHQ to arrange.
Mette Davis (Business coach & mentor) – offering free 30-minute sessions to businesses who have a specific client challenge or client-services related challenge you need help with. Get in touch with Mette via email.
Susie McFarland (Agency coach & mentor) – offering free sessions to agency owners to help you identify where to focus and prioritise to ensure a strong position to weather this storm. Susie has led a couple of leading Bristol agencies through adverse times, big unknowns and tough decisions to make, and is very happy to share any learnings which could help. To get in touch, email Susie.
BoardroomAdvisors.co.uk is offering a free consultation with one of its experienced regional directors to help consider ways to adapt the changing circumstances and enhance growth prospects over the longer-term.
2. HR Support
Employee engagement and culture specialist, Rich Roberts from enRich, is providing free advice to Bristol Media members on HR issues, including the Furlough process and how to engage remote working teams. Email 

[email protected]

 or get in touch via the enRich website
3. Legal Support
Legal & Contracts Webinar for Directors of creative businesses – Bristol Media webinar on 2nd April with Rebecca Steer, Founder of Steer & Co. We are organising a follow-up event, please keep an eye out for announcements on the homepage.
4. Financial tools & advice
Financial Support for Directors of creative businesses – Bristol Media webinar held on 26th March with Jonathan Gaunt, Managing Director of FD Works. 
Covid-19 Support Hub for Businesses – Latest information and strategies on topics such as cash flow, funding, resourcing, and lots more from The Wow Company
Empowered Finance – specialise in working with creative and digital firms and have created a free cash flow template for agencies to use. They're also offering free 30-minute consultations for anyone who wants to talk about their cash flow, government funding or financial operations for their business.
Zoe Whitman (But the Books) – Three cash flow tips for small businesses 
Coping with the financial impact of Coronavirus – Q&A provided by Business West
5. Communications support
6. Recruitment & Jobs
If you're a local business offering a short-term or freelance role for people working within the creative industries, please get in touch. You can advertise the vacancy for free on the Bristol Media Jobs board until further notice.
7. Staying connected
8. Helplines
For freelancers in the TV/Film sector: If you, or someone you know, needs advice or someone to talk to, please contact The TV & Film Charity. They have a 24-hour confidential support line: 0800 054 0000
9. Useful blogs & resources from Bristol Media Members & Partners
10. Students
Ian Bates (Founder and Creative Partner at Firehaus & Trustee of the Graeme Robertson Trust) is offering 121 support to students. Available on a first-come, first-served basis to final year students on any higher education creative course, Ian will support on: Book Crit, preparing for interviews, independent opinion on course work. Initially there are two 30-minute sessions per week available on Friday afternoons. To book contact 

[email protected]
Got something to share?
Are you a Bristol Media member offering free drop-ins for creative businesses? Have you set up a virtual networking event to help people connect? Have some available time to help a young creative with their portfolio? We want to hear it.
Send Alli an email with details of your initiative, including a summary of what you're offering, who would find it useful, your online link (this can be a LinkedIn post, tweet, blog etc), plus details for how people can get in touch. We're focussing on support offers from individuals and organisations within the Bristol Media membership community.
We'll be regularly adding to this blog so keep checking back for updates.
#payitforwardBristol
The above information is being provided as a convenience and for informational purposes only; it does not constitute an endorsement or an approval by Bristol Media Group CIC of any of the services, products, or opinions of the individuals or organisations mentioned. 
(Photo by "My Life Through A Lens" on Unsplash)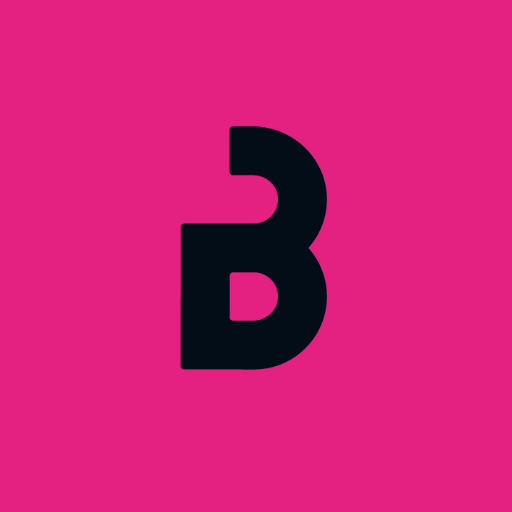 About Bristol Creative Industries
Bristol Creative Industries is the membership network that supports the region's creative sector to learn, grow and connect, driven by the common belief that we can achieve more collectively than alone.