What is Paid Social
Paid Social is when companies and brands display sponsored advertising content on third-party platforms, such as Instagram and Facebook, targeting audiences that match their brand. Marketing professionals use Paid Social strategies to increase traffic to their website or content, improve or increase marketing efficiency and market to larger audiences to capture new subsets of customers.
After the 2021 pandemic, social media saw a considerable rise in users, and people spent more time online than ever before. As a result, people's activity on platforms such as e-commerce websites and social media stores increased, allowing companies to target audiences more precisely to match their brand. Through Paid Social, companies can post ads to audiences with a higher chance of the users interacting with the content.
Recent changes from 2022
The amount of companies using Paid Social in 2022 has dramatically increased due to the increased global engagement with social media. According to Search Discovery, this number is set to grow even more by 2025 to 4.4 billion users. People also spend much longer on social media platforms, averaging 147 minutes daily for the average person.
Social media strategies have become much more streamlined, and eCommerce websites are becoming one of the most accessible platforms for consumers to purchase products and services. In addition, the ease and simplicity of buying and consuming content through social media has enabled companies to generate traffic and sales much more efficiently. For example, through Paid Social, companies can streamline their advertisement to be seen by more specific audiences who are more likely to interact with the ads—leading to further sales.
Privacy and user safety have moved to the forefront of significant changes in how companies use Paid Social. According to a recent article by Clicky, after Apple updated IOS15 in September, 80% of global respondents chose not to be tracked. Companies will have to look into how they target audiences and how they can make their Paid Social campaigns more effective, reflective of the updated statistics.
Being diverse and authentic has become crucial to running successful ads. According to the same article by Clicky, 75% of Gen Z are more likely to support and use brands that are authentic in the way they advertise products. Companies must use original methods that reflect their message, story, values and overall products to attract their desired audiences. Paid Social can allow companies to do this on a larger scale, targeting audiences more likely to interact with their content. Companies that are more diverse in their advertisement will also see greater impressions and reactions. Diversity in the platforms companies use will also significantly impact the responses they receive to content. Companies that are also diverse in how many social platforms they use for their Paid Social ads could triple their audience reach and subsequently generate higher impression rates and CTR. TikTok is becoming one of the most powerful platforms for marketing, with over 1 billion users each day; utilising new media is a crucial way of reinventing Paid Social strategies and getting the most out of campaigns.
Top trends to take into 2023:
Short and catchy video content.
Short video content has dramatically impacted how we market and advertise products throughout 2022. Going into 2023, this remains the same. The increase in users on platforms such as TikTok and Instagram has seen many ways people use short 1, minute videos to create effective and engaging content while also allowing companies to interact with influencers within their subject audience.
According to Hootsuite, users of TikTok spend 95 minutes a day on the platform, and 78.6% of users use TikTok to find entertainment, making it one of the leading platforms for Paid Social. In addition, according to Hootsuite again, Google Trends' interest in the platform has increased by 1,125% since 2020, meaning you will likely start to generate the most impact on TikTok going into 2023.
User-generated content and new platforms
Influencers and the rise of Influencer culture on many social media platforms have created a unique and powerful influence on Paid Social and advertising on social domains. Despite being around for many years, the amount of organic user-generated content creators has increased rapidly throughout 2022, especially on social platforms such as Instagram and TikTok, where short video and review video logs, or 'Vlogs', are used daily.
According to an article for fbcomms, new social media platforms such as BeReal are set to emerge even more and become more prominent in 2023, hoping to break through into the heavily populated market. However, they pointed out that many new social media platforms tend to be niche sites with limited impact. However, utilising the trends produced by these platforms is useful when considering the design and storyline of companies' advertising.
Interactivity is crucial
We live in a world with a far shorter attention span than generations before. Short videos, animations and interactive aspects of content can be a great way to get and secure audiences' attention and get them to interact faster. Platform algorithms are introducing new ways in which content creators and brands can create two-way dialogues with their audience, rewarding those who produce successful content. For example, Instagram allows viewers to like, comment, share, and add stickers to social posts and stories. Aspects like this are a great way of building and maintaining relationships with followers. It gives audiences more say and enables brands to edit and shape advertisements to get the best results.
Social Commerce will continue to grow into 2023
Since 2020, after the pandemic, we have been talking about the increase of people shopping online compared to the number of people who shop in physical stores. According to fbcomms, people will likely not have to leave their social platform to shop for goods and products advertised through posts. Through media such as Instagram and Facebook, customers will be provided with an even faster route to purchase products without going to another website or a different platform. Ensuring companies keep up to date with the ever-changing world of eCommerce is essential to running successful online businesses and creating an impactful online presence.
Key Takeaways
Paid Social is a fun, creative and highly effective method of finding potential customers and is considered by some to be one of the most effective ways of marketing in the current social image climate. Paid Social allows brands to connect with a target audience specific to their brand and gain a more extensive reach through the size of the platform.  Focusing on diversity, interactivity, video and animated content, and eCommerce performance will help brands get the most out of their advertising going into 2023 and how Fanatic can help you.
Our Paid Social and Digital Marketing experts will consider your audience, competitors and existing online presence and branding to create a Paid Social campaign that is sure to get impressive results. Get in touch today and find out how we can help you on your Paid Social journey.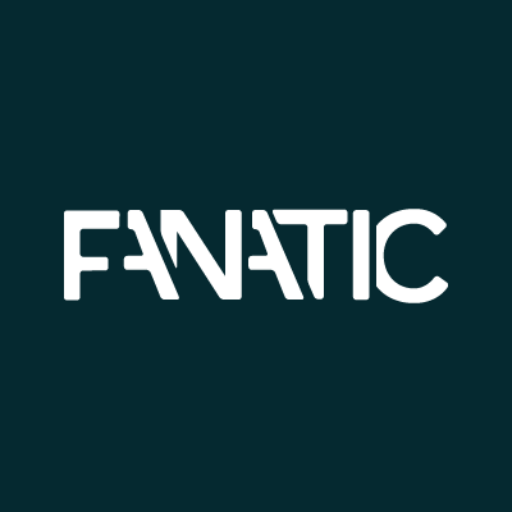 About Fanatic
The Biggest Small Creative Agency in the World