Show your organisation some love with New Ways of Working: Made Simpler, a new online course that I'm thrilled to announce. I've been cooking it up for some time and can't wait to deliver it. Full details below – I hope you'll join me!
Purpose
The course objective is for you to enjoy your job more and to be an even better member of your team. You'll learn collaboration and leadership skills, how to hold better meetings, and how to make better decisions faster. You'll feel more comfortable giving feedback, know what's getting in the way of being a great team that does awesome work, and have the mindset to help make change happen.
To do this we'll borrow from the best sources. These include agile, self-management, organisational psychology, and the most progressive companies on the planet.
Course overview
The course is led by me, Mark Eddleston. I'm a new ways of working consultant, coach, facilitator and founder of Reinventing Work. Since 2015 I've been practising new ways of working and synthesising the mountain of information that's out there (you can learn more about me at the bottom of the page). New Ways of Working: Made Simpler is something of a greatest hits. We'll fast forward to trusted, tried and tested patterns found in some of the world's most progressive organisations.
On this course, you'll be practising and learning all the way. You'll get better at listening, teamwork, and self-organising. There will be pre-work ahead of each weekly meet on Zoom. You'll have the chance to ask questions and to form a community on Slack. You'll become familiar with Notion, where course content is shared, and with Focusmate which will help you to get through it. You'll experience Mural and Liberating Structures. You'll design experiments to be implemented in your own team. You'll form partnerships with classmates who will help you, hold you accountable and be depending on you. Throughout, you'll be experiencing some of the best collaborations tools and practices out there.
What we'll work on
Week 1: Challenges: identify what's getting in the way of great work.
Week 2: Teamwork: psychological safety & a culture of helpfulness.
Week 3: Mindset: this work requires mindset shifts.
Week 4: Feedback: continuously improve by embracing tough conversations.
Week 5: Decision-making: alternatives to top-down and consensus.
Throughout the course, you will learn structures that you can pop in your pocket, take back to work and use immediately.
What to expect
Expect practical, interactive and participatory. Each week the format looks like this:
Pre-work: Before we meet on Monday you'll have used Focusmate to finish materials (articles, podcasts, talks and tools) shared via Notion. 1-2 hours.
Seminar: We'll discuss what stood out from your pre-work, dive deeper into the topic, and figure out how you'll apply it at work. 2 hours.
Experiment: At the end of each seminar you'll have designed an experiment to try out at work that week. This takes place in your workday so timing is your call.
Accountability partnership: Having committed to your experiment you'll arrange a session with a course peer to reflect on how it went. 1 hour.
Journaling: Each week you'll write a quick reflection. 5-10 mins.
So it's a weekly commitment of at least 5 hours per week, though some of this is during work time.
When
The five-week course begins on Monday, October 26 October. We meet every Monday at 18.00 – 20.00 BST, wrapping up on 23 November.
Eligibility
This course is for you if you are:
Dissatisfied with traditional ways of working and feel that there's a better way!
A member of a team – the course is not suitable for those who are not in a team.
Choosing to attend – and haven't been sent by your boss!
Open-minded – prepared to challenge and experiment at work.
Committed and ready for a challenge! This is an intensive course – your hard work and participation are baked into the course design.
Cost per person
£750 – my org is paying for me.
£500 – my org is paying for me plus one (or more) colleagues.
£400 – I am paying for myself.
Register
To secure your place double-check the eligibility criteria ☝️ then send me a note to confirm ([email protected]) and make your payment via PayPal.  If you need to be invoiced I can generate one right away.
Please note that cohorts are limited to 12 places.
---
About Mark
I came across new ways of working in New Zealand in 2015 after spending a decade in traditional workplaces. It was the first time I found consistent fulfilment in work. This experience was with a law firm and community organisation that features on the distinguished Corporate Rebels 'bucket list'. Once you taste this way of working it is impossible to go back. I've since been a member of staff in two organisations that have departed from traditional management structures, so have plenty of lived experience.
I'm also co-founder of Reinventing Work, a decentralised global movement for people interested in more human-centred, purposeful and self-organised ways of working. So far we've gathered in 25 cities across five continents, including in Bristol (where it began) London, Berlin, Melbourne, Montreal and New York. I have delivered online content to hundreds, spoken about new ways of working at The University of Oxford, and facilitated at Meaning Fringe Conference. I've also appeared on the wonderful Leadermorphosis podcast and the University of the West of England's MSc Occupational Psychology programme discussing the future of work.
You can check out my website (including testimonials) here: https://www.marco.work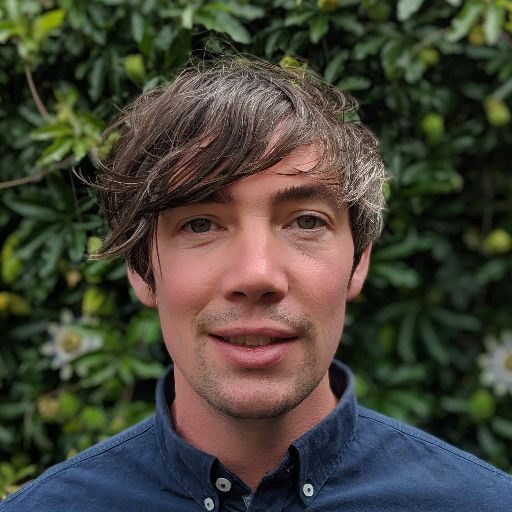 About Mark Eddleston
New ways of working consultant, coach, facilitator and founder of Reinventing Work.