This week I returned to work after being furloughed for 13 weeks, along with 9 million other people in the UK. Before life gets too crazy again and I get back on the treadmill of 'normal' life, I thought it would be useful (and somewhat therapeutic) to take a step back and reflect on some of the things I've learnt about myself whilst being furloughed: the good, the bad and the ugly!
Like many of you, I had been confined to the 4 walls of my home, with my husband and my 5 year old since the beginning of lockdown, trying to juggle working from home with the joys of homeschooling, when a few weeks later, I received a call from my boss. She explained how the fall in work volumes meant they had taken the difficult decision to put me on furlough, a decision they had not taken lightly but was inevitable in light of the recent coronavirus pandemic. 
My first reaction, which I'm slightly embarrassed about now, was to ask 'what does furlough mean?' In my defence, up until a few months ago it wasn't a term that was widely used. Now it's probably one of the most talked about topics after COVID-19!
My next reaction was to cry (and so did my boss)!  Again, slightly embarrassing I know! However, In an attempt to justify myself for a second time, I had only started working for soap 8 weeks previously (after trying to get a job there for almost 10 years), and was just finding my feet and establishing my place in the soap family. So I think it's fair to say it was an emotional moment for both of us!
But once I had pulled myself together, I knew it was a sensible decision on their part, protecting the business going forward and trying to secure our positions for the future. That and the fact I wasn't alone, was at least some consolation.
Whilst I know that everyone's experience of being on furlough is different, I'm pleased to report that for me it was mostly positive, except for a few 'wobbly' moments along the way which I will share with you shortly!
So, here it goes….
The GOOD
The simple things in life are the best
Starting with the positive, which I think is always a good mantra to follow, I learnt that it's the simple things in life that give me the most pleasure. Going for walks in the local countryside, sitting in the garden, riding a bike, flying a kite and baking with my little boy were definitely the highlights of my time off.
I even completed a 1000-piece puzzle which I enjoyed more than I should probably admit to! But the best thing of all was teaching my little boy to ride a bike without stabilizers, something that I should've done a while ago but never had the time.
Strangely, some of the things that I thought were important to me, like shopping or even going to the pub, it turns out I'm just not that bothered by!
Time for reflection 
Having not long left my previous company where I had been for 9 years, and jumping straight into a new job with no time off in between, I found it really positive to have some time to reflect on this huge change in my life. After all 9 years is a long time and it's never easy starting in a new role, with new people, in a completely new environment. 
However, despite being furloughed longer than I have worked at soap, there is no doubt in my mind I have made the right decision. Apart from being instantly welcomed into the soap family, Rebecca and Christy went out of their way to ensure I felt supported throughout my furlough period. Constantly checking in to see if I was OK, weekly video calls with the wider team and a continuous stream of jokes on the soap social WhatsApp group all helped me to get through and continue to feel part of the team.
Self development
As well as giving me this valuable time to reflect, it was a great opportunity to brush up on some of my more rusty skills. Fellow marketers out there will understand that when you're busy in your day to day role, sending out campaigns, writing blogs, organising events etc., it can be difficult to find time to keep up with constantly changing tools and techniques. In theory, I should now be a dab hand at 'Content Marketing for Social Media' and 'SEO Keyword Strategy', although please don't test me on them!
THE BAD
Too much booze
Like many others in the midst of lockdown, my husband and I felt justified in enjoying a few drinks on an evening. I mean, why not? What else was there to do? With no reason to get up each morning, it seemed like a good idea at the time. That is until the next day, when we would wake up with a hangover, on a Tuesday 
But now with lockdown over, it's proving hard to shift the habit. My plan so far is to swap wine for G&T and limit myself to just the one, except for weekends when quite frankly all healthy intentions go out the window, lockdown or no lockdown!
Homeschooling horrors
It's fair to say, I would not make a good teacher! Which is actually quite disappointing as I always quite fancied myself as one! Apart from the fact that my little boy has the attention span of a goldfish, my husband was/is no help at all, combined with the complexities of modern teaching techniques, all in all did not make for a pleasant experience! I mean, who has ever heard of phonemes, graphemes and trigraphs? Apparently, a few of the key terms used in teaching the principles of phonics. I can barely pronounce the words, let alone teach them to my 5 year old!
I guess there were a few moments when it felt quite rewarding, but in the main it confirmed what a stubborn little man I am raising. Whilst I admire his determination and desire to always get things right (a trait he gets mostly from his Dad), it was extremely frustrating when he refused to accept any kind of support or guidance from me (another trait from his Dad).
As an example, when I would gently point out that he had written a 'b' instead of a 'd', or had written an 's' backwards, I was met with a fierce 'NO. You are wrong, I am right'. Or, after 5 minutes of watching a YouTube video about number bonds I would hear 'I'm getting a little tired now, can I have a rest'.
And don't even get me started on those 'super mums' who like to post daily about their latest fun-filled and creative homeschooling techniques, with their joyful and incredibly obedient children. Always helpful in contributing to feelings of guilt and failure as a parent!
All in all it was a rather stressful experience and one I hope I don't have to go through again. I take my hat off to all teachers out there!
THE UGLY
Tears and tantrums
You're most probably thinking that I'm talking about my little boy, but in fact I'm talking about myself!I guess we all have bad days from time to time. Before lockdown, for me it was quite normal to have a 'bad day' at least once a month, when everyone and everything just irritated me for no particular reason!  However, during lockdown and even throughout my furlough period, I found that it became a weekly occurrence, and for some strange reason, it seemed to happen mostly on a Friday. I would be absolutely fine and then out of nowhere I would just feel utterly miserable!
But what I've learnt is that it's OK to have an off day sometimes, as long as you don't take it out on the people around you. My advice, a technique I've taught myself over the past few months, is when you feel it brewing, simply lock yourself away or take yourself off where you can't harm anyone 
So there we have it….this is my experience of being furloughed!
It's good to be back
I hope you've found it interesting but if not, that's OK. I wanted to do it for myself if for nothing else, so I can look back in years to come and remember this crazy time, for all the good things that came out of it as well as the bad!
But one thing is for sure, I will never take going to work for granted again and be thankful I have a job that I enjoy in a company that values me. 
It's good to be back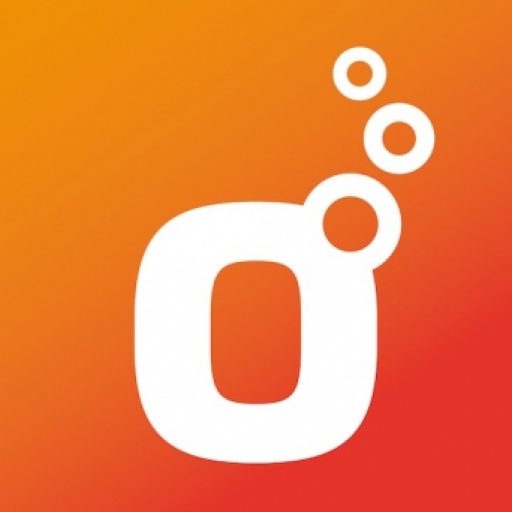 About Soap Creative
We Imagine, We Create, We Share, We Inspire. We are soap creative. Founded in 2007, soap was born out of a passion for all things design and together we build exceptional customer experiences