"For an industry that supposedly gets positioning, we generally do a pathetic job at doing it for ourselves." Those are the straight-talking words of David C. Baker who joined us for a fascinating session earlier this month discussing how creative and digital businesses can nail their positioning statement to get the right clients.
Described by the New York Times as "the expert's expert", David C. Baker is an author, speaker and adviser to entrepreneurial creatives worldwide. He has written five books, advised more than 900 firms and keynoted at conferences in over 30 countries.  
Here's a summary of David's brilliant talk with essential tips on how to come up with a positioning statement that works for your creative or digital brand.
Why bother with positioning?
The Wikipedia definition of positioning is: "the place that a brand occupies in the minds of the customers and how it is distinguished from the products of the competitors and different from the concept of brand awareness".
Your positioning is vital if you want to win the right clients and for David C. Baker that's all about coming up with a positioning statement that's deeply focused on what you do and exactly who you do it for. 
You need to go into a positioning exercise with the right attitude, David said. If it's just about keeping busy, that's a very bad reason, he warned.
Thinking about your positioning in terms of meeting the growth goals of your company is potentially a good reason but only if the goals are properly measured and sustainable. 
A great reason for strong positioning is if it gives you the ability to deliver more effective work as a "deep specialist" and to charge a premium price.
But for David, the main reason he likes his agency clients to have a strong positioning statement is that he can't write a marketing plan without one.
Types of positioning: Horizontal and vertical
David says there are two types of positioning to consider.
Horizontal positioning is offering a specialist service such as annual reports or targeting a specific demographic such as older people.
The benefits of this approach are that you get lots of variety and the opportunity to work with larger clients.
You also don't have to worry so much about client conflicts and your business will have a greater immunity to economic downturns than if you were focused on a vertical sector.
The second option is vertical positioning which is targeting a particular industry sector such as financial services, tourism and hospitality. 
The advantages of this approach are that it's easier to find clients and they will often take you with them if they move jobs.
It's also easier for your reputation to spread as communities tend to organise around verticals, with conferences, trades and awards etc, and the money you can make tends to be higher because verticals place a premium on deep expertise. 
Testing your positioning statement
Once you've decided on your positioning statement, you should test it by answering some key questions.
David grouped them as "quick tests" and "better tests". 
The quick tests
Is it the typical "more better" nonsense?

By this David means you don't need to use superlatives in your positioning. Being "more better" than someone else is not a strategy. "Just state clearly what it is you do", David said. 
Could a prospect self-select themselves into or out of the running?

Prospects should be able to read your positioning statement and know straight away whether or not your business is right for them. This means you won't waste your time on pitching unsuitable clients. 

Do you have an unfair advantage in maintaining the claims you are making?
Do you have some things that other people don't have? Perhaps it's unique research insights or you've delivered the service many times before.
Are the claims readily verifiable to an outsider before they hire you? 
David said: "There are a lot of things that your clients love about you, but they can't really test the veracity of those claims until they become a client. So it's good, for example, that you're responsive or that you listen carefully. But how can they verify that because there's nobody out there saying 'you know what, we tried to listen to our clients, and it just slowed things down, so we don't do that anymore'.
"There are a lot of things that are true that are not a part of the positioning discussion, they are just there. You want to distinguish between why clients come to you, and why clients stay with you. They stay with you because of some of these other things, but that's not why they come to you in the first place."
Would you let a client of yours get away with a lack of precision in your claims?

You probably have some clients who want to make claims about their product or service that you don't think are courageous or strong enough. But if you're really honest, are you doing the same? You should be "bold and unique" with your positioning, David said.
The better tests
How many competitors are there who occupy the same expert positioning as you?
David said that the number of competitors in your geographic client area should be between 10 and 200. If it's fewer than 10, your positioning is probably not viable unless you're starting something very new and you're the first, or one of the first, to market. If you have more than 200 competitors, David advised that you should work on narrowing your positioning down. 
How many client prospects are there that you could address?
David said that number should be between 2,000 and 10,000. Many will probably not hire you, but could they hire you if they wanted because your positioning fits their needs? 
10 immediate, unrehearsed "aha" moments between peers
David gave the analogy of sitting on a train and striking up a conversation with a fellow passenger who he discovers works in marketing like he does. "I know a fair bit about marketing but I still expect to have 10 "aha" moments from the other person because they are positioned in a different space than I am. I want to have 10 of those "aha" moments in a 10 or 15 minute conversation." 
Your positioning needs to be such that you surprise others in your sector. If not, David said, then you're probably not positioned well enough because you haven't focused in an area and dived in deep enough.
Do you never run out of topics to write about?
When writing blog posts, do you sometimes think "I don't know what to write about that is interesting or hasn't been written about by lots of other people already?". If the answer is yes, that's a sign that your positioning probably isn't right. "The deeper and tighter your positioning, the more things you can write about that are interesting to a smaller segment of the population," David said. "Positioning is an exercise in exclusion, not inclusion." 
How to write a positioning statement
David shared some key tips for writing a positioning statement.
You do [this] for [these]
Your positioning statement needs to answer two questions: What do you do? Who do you do it for?
Keep it snappy
Your positioning statement should be no more than 12 words. Don't use a lot of adjectives or adverbs and avoid superlative statements. "Be brutally objective and rational in your statement. Let other parts of your website provide the 'we're the best' and 'we're amazing' messages."
Scare yourself a little
Smart positioning decisions are made when people look at everything they do and decide honestly what should be included. That might mean leaving something out because there are too many competitors or it's not your best work. That's a painful decision to make", David said, but scaring yourself a bit is no bad thing. 
Socialise but don't democratise
When coming up with your positioning statement, it is important you bring everyone along by involving your team, listening to feedback and answering questions well, but you (the managing director/chief executive/president etc) have got to make the final decision. 
If all else fails, reluctantly build a sub-brand
If you settle on a positioning statement but you realise you only have very limited examples of how you fit and you're nervous about jumping in with both feet, David said you can create a sub-brand. This is useful for a generalist business that is doing lots of things for lots of people but wants the advantage of a tight positioning. 
Let us know how you get on with writing your positioning statement by tweeting us at @Bristol_CI. 
Join the next Bristol Creative Industries event on 2 March: Clubhouse as a media platform.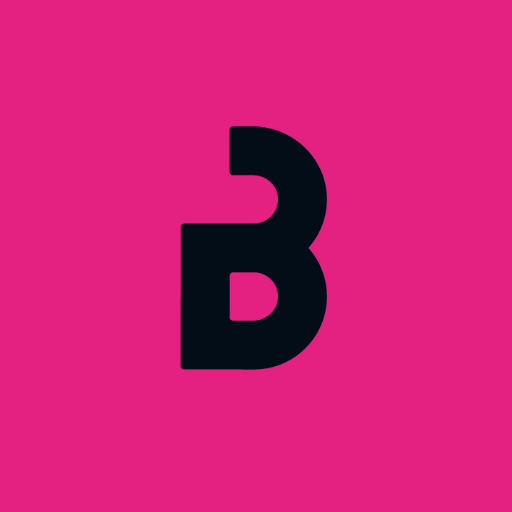 About Bristol Creative Industries
Bristol Creative Industries is the membership network that supports the region's creative sector to learn, grow and connect, driven by the common belief that we can achieve more collectively than alone.