Marketing and Communications agency YOURS. SINCERELY teams up with business leaders for a virtual panel event
For a year that was tipped to be transformational, 2020 has certainly lived up to expectations – just not in the way we had imagined. With budgets slashed and plans rendered redundant, uncertainty looms over the business landscape.
Should we increase digital ad spend? Should we do a webinar? Do our clients want to receive regular comms? What stories are journalists eager to hear, and perhaps more to the point, what do our customers want to hear?
Free panel discussion: Thursday 2nd July 10:30am GMT
As a comms agency YOURS. SINCERELY, understanding what 'good' looks like is a critical part of our day-to-day in helping our clients achieve their goals.
In the wake of recent events, however, we've all been forced to re-evaluate the best strategies for success in the 'new normal'.
In an effort to explore this, we've been tracking emerging insights and will be discussing these in more detail with founders and marketing leaders of some of the UK's most exciting businesses later this month – sign up for free here.
The biggest change our industry has ever seen
What makes for a successful marketing strategy?
The answer to this question has changed over time in line with technological advancements and cultural evolution. Usually, it takes months and even years for trends to take hold.
In the case of Covid-19, the shift happened overnight.
As lockdown began, entire industries were forced to rethink their approach as the marketing landscape experienced the biggest shake-up in recent history. Marketers across the UK, and the world, were forced to rip up their plans for the year and spin on a dime – but the landscape had changed, and all the previous wisdom about what works was no longer valid.
Want to get your clients to trust you? An aggressive campaign won't be well-received in this era. Want to offer help but afraid of sounding like a broken record, or worse – an ambulance chaser? Getting cut-through is a delicate balancing act.
So, how can you win the game when the rules have been changed? 
If only there was a map to guide marketers through the uncharted waters of the new normal. The good news? We are now seeing some consistency in emerging trends, as well as some valuable insight into what works.
To try and better understand what good looks like in the new landscape, we're hosting a panel discussion with founders and senior marketers from a range of businesses. 
If you're looking for advice, tips or tricks to survive and even thrive through this challenging time, join us at 10:30am on July 2nd and put your questions to our panel of experts. Find out more and sign up at: http://yourssincerely.online/virtual-panel-event/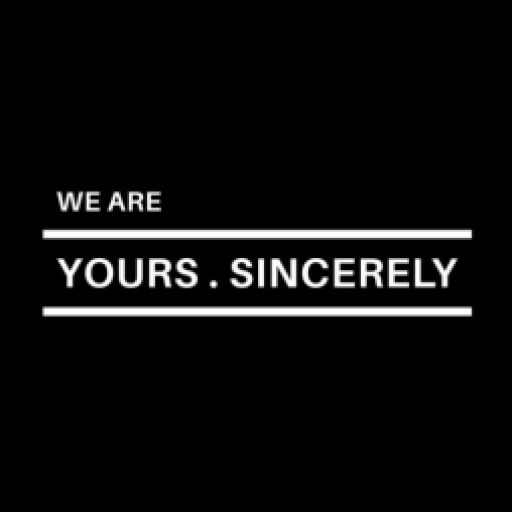 About YOURS SINCERELY
We are a PR, marketing and communications agency with a difference