Short-form social media video content is short, snappy, informative, or humorous videos that are posted on social media by brands and businesses to gain the attention of their target audience. The ideal sweet spot is somewhere between 30 – 60 seconds.
So why is it important to utilise this type of video content as a business on social media?
It's a proven way to reach new audiences by incorporating it into a multi-media social media strategy. Plus, it's a cheaper way to reach new audiences if you are currently operating on a limited budget and can't yet afford to outsource to an agency or hire a marketing team. Whilst it may not promise the same reach and consistent results as running correctly optimised ads, these ads rely on a solid foundation of organic social media content to be successful- and this content will benefit from short-form video content!
But as great as that all sounds, what if you are a time-short business owner, or just have limited experience when it comes to social media content creation?
We've compiled our top 3 favourite video and reel / TikTok editing apps to help you create post-worthy content whilst saving time. They are all affordable and easy to use, with plenty of features and video templates to use.
#Video editing app 1 – Capcut
Pros:
Simple and easy to use
Variety of ready-to-use templates
3D zoom feature
Variety of languages to choose from
100% free app
Share directly to social media feature
No ads or watermarks
Desktop feature
Has its own AI features
Cons:
No option to make landscape videos (although portrait is optimum for social)
Only suitable for basic video editing
Unavailable in some countries
Can crash when attempting to edit large videos
Doesn't support image editing
#Video editing app 2 – Splice
Pros:
Simple and easy to use
Ability to integrate with iTunes to add music
No limits to the video length
No watermarks
Offers more transition options
Share directly to social media feature
Real-time recorder and voice-over option
Can import still photos
Crop / trim to focus on highlights feature
Has its own AI features
Supports image editing
Cons:
Some ads
Potential copyright problems when using their own music library
Slightly less editing options
No desktop feature
1-week trial, then $12.99 per month
#Video editing app 3 – InShot
Pros:
Professional feature to make video editing easier and more enjoyable
Still easy to use but slightly more complex than CapCut or Splice
Up to 4k video sharing and video resizing support
Supports image editing
Ability to add filters, text, and effects
Cons:
Stickers library does not have a search option
Doesn't let you zoom in or out of pictures
Ads appear in the free version
Adds a watermark when exporting videos in free version
Doesn't support AI features
Difficult to work on multiple projects at a time
Limited features in free version, full feature access is $3.99 per month
So which is right for you?
If you are just starting out and need an app for some basic video editing, it probably won't make a difference which one you use. They are all fairly cheap, and CapCut is completely free. Once you become more confident and decide to replicate specific social media trends or look for specific video editing features, transitions, or filters, it's likely you will find one of the above suits your business better.
Thankfully, they all at least offer a free version or free trial to test out the app before investing in a monthly subscription.
Are you looking for support with consistent and professional content creation for your business?
Trusty Social is a social media marketing and management agency. We work with busy businesses to improve their online presence through social media, while positively impacting the world and donating 3% of our profits to social justice initiatives each year. Find out more by visiting here and get in touch with us here!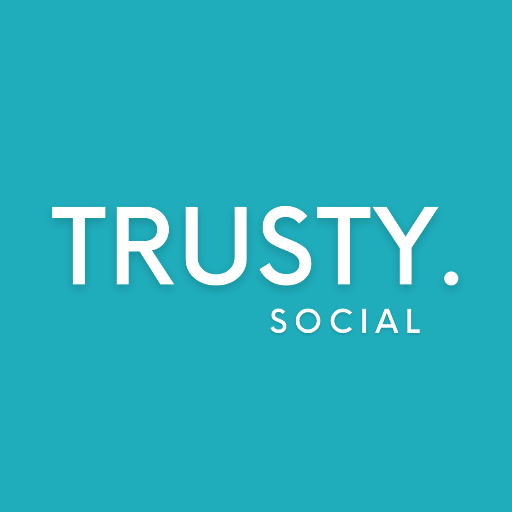 About Trusty Social
Trusty Social is a social media marketing and management agency working with small - medium sized businesses in the UK and abroad. Our goal is to support businesses in making their social media platforms work for them.