We're lucky to have such a thriving creative economy in Bristol that's jam packed with fresh perspectives and innovation. From creative entrepreneurs and startups, to long-standing cultural institutions. But against the backdrop of this buzzing creative ecosystem, lots of businesses in the region are struggling to attract the brilliant, and skilled people they need for their business to thrive. There's no doubt that these people are out there! But grabbing their attention isn't always easy. So, here are some practical steps you can take to get your business in front of the finest talent out there. 
Offer benefits that are truly worthwhile
Offering competitive compensation goes without saying, but to attract the cream-of-the-crop you need to offer additional perks. In the local market, it's pretty standard to offer flexible working, snacks and drinks at the office, and social benefits, but you'll need to go above and beyond this to really stand out. Lots of businesses in the South West offer perks like free gym memberships, access to mindfulness apps, or unlimited holiday, so it's important to make sure your benefits are competitive. Don't be tempted to simply offer the same benefits as your competitors though – it's important to understand what your employees are really looking for and to pick perks that will matter to them. 
To find out whether your benefits are on-point, you need to:
Research the local market to see what other people are offering. Are your benefits on a par? This is also the perfect opportunity to think creatively about what you can offer in contrast to your competitors. 

Ask your employees for their opinion. This might sound like an obvious one, but it's not to be overlooked. Don't make assumptions here – it's important to get to the heart of what your team really wants.

Ask yourself whether your benefits are

really

benefits. For example, all employers have to offer a pension so you can't really label this as a benefit unless you're offering above average contributions!
Offering attractive benefits will keep your existing staff happy too and will help you to retain your best talent – so it's win-win. 
Messaging matters in your job ads 
Meaningful messaging is super important when it comes to creating an attractive job ad. It can help you to convey your company's culture, values, and mission, and ultimately capture the attention of the most passionate and talented people out there. To craft your core messaging, start by identifying the unique selling points of your company. What makes your business an inviting place to work? Is it your culture, your mission, your values, or your benefits? Once you've nailed this down, you need to create messaging that highlights these points in a compelling way.
Generally speaking, employees are looking for:
A positive work environment 

Opportunities to learn and develop

A company that aligns with their values

Career growth opportunities
But remember to be honest
Messaging matters, but it's always important to paint an honest picture. Not all jobs are sunshine and flowers every day so you need to be honest about the positives and potential negatives of the role from the outset. Being transparent about any challenges of the role can help you to attract the people who are most motivated to overcome these obstacles. For instance, lots of jobs in the creative industry are fast-paced and the workload can sometimes be intense. This is the perfect environment for lots of people, but let's be honest, it doesn't suit everyone. By being upfront about these things, you've got a much better chance of finding the best person for the job in the long run. 
Build an enjoyable candidate experience
If someone has a positive experience during your recruitment process, they're more likely to snap up the job if you offer it. And they'll probably tell their network about their great experience too. In fact, the majority of candidates will actively share how they feel about your company – whether it's positive or negative – so it's in your best interest to make sure they're saying good things. Word gets out quickly in our community and news about positive experiences will soon spread. But news about poor candidate experience will spread even quicker, which could damage your reputation as an employer.
So, to keep your candidates happy, make sure that your recruitment process is slick, transparent, and most importantly – respectful. You need to communicate regularly, provide feedback after interviews, and keep applicants updated on the status of their application. Candidate experience is quite a juicy topic (in our opinion…) so for more detail, head over to the Digital Tonic blog on how to improve candidate experience. 
Create a compelling employer brand 
This topic deserves an article all to itself so we'll cover it in more depth in another post. But in short, a strong employer brand can differentiate your business from competitors and make you stand out in the job market. To develop a compelling employer brand you need to start by defining your company's unique value proposition. What is it that sets your business apart from others? Then you can highlight these differentiators in your job ads, website, and social media. Your existing employees can be your best brand ambassadors, so encouraging them to share their positive experiences can work wonders. 
We know that finding the best fit for your team can be a challenge but there are some seriously talented, and incredible people out there! Don't overlook external recruitment if you need help and remember that persistence pays off, so don't give up. If you tackle the above challenges, you'll massively increase your chances of attracting the most capable people – good luck!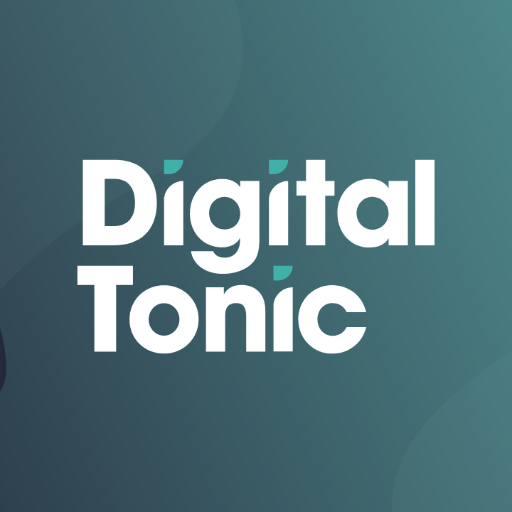 About Digital Tonic
We're a team of specialist recruiters that focus on recruiting for Marketing & Digital jobs including PPC, eCommerce & SEO. We're truly immersed in these rapidly evolving industries, working with a wide range of clients – both agency and client-side.