In this socially driven age of the mega-celebrity, the rise of influencer marketing shows no sign of slowing any time soon. But what does it take to make it work in the B2B world? In our experience, one rugby legend, one uber-tough brand and one committed team should just about do it…
The premise of influencer marketing is pretty simple. Choose someone with clout in your target market – someone trusted, admired or looked-up to – and associate them with your brand, product or service. Awareness goes through the roof, positive perception is sent soaring, and you achieve cut through that's otherwise hard to find.
Although not a new strategy, influencer marketing is growing and has been proven to be effective: a survey by Mediakixs revealed that 80% of practitioners have found influencer marketing to be an effective tool. And it's a real money-spinner – according to Influencer Marketing Hub's 2020 Benchmark report, Influencer marketing is estimated to be worth $9.7 billion, with the market growing by 50% each year since 2016.
The same report reported that brands are recognising this growth, with 66% of respondents saying they will increase their Influencer marketing budgets next year. Although most commonly used for B2C markets, we've all clicked on a social post or read an article simply because we recognise the face in the thumbnail, so why shouldn't it work in a B2B environment too?
TOUGHBOOK meets tough guy
We had the opportunity to put this theory to the test last year. Our clients at Panasonic TOUGHBOOK (the world leader in rugged computing) wanted some means of elevating their brand beyond its already-lofty position, and we believed an influencer strategy could be the way to go.
As we were approaching a B2B market, it was clear from the start that this wasn't a campaign to be built around the audience reach an influencer has. What was more important was finding somebody who was a perfect fit for the TOUGHBOOK brand, and someone we could build a credible, engaging story around.
We needed someone who matched the ruggedness and strength of the TOUGHBOOK devices, someone who could match the brand status of TOUGHBOOK as world leader in rugged IT, but also someone that could offer more than just audience reach. Luckily, we were able to secure the services of global rugby icon, former Wales and British and Lions captain and absolute giant of a man, Sam Warburton.
A different approach to new territory
We used the formidable (but endlessly friendly) presence of Sam to create a multi-channel campaign, incorporating the more traditional B2B marketing channels, such as LinkedIn and display ads, but also exploring newer territory, such as YouTube ads. Using a combination of campaign keywords and razor-sharp targeting, we ensured that our ads would capture the attention of a new audience for TOUGHBOOK, as well as engaging with the more typical audiences in a different way.
Despite a month or two of delay due to the pandemic and national lockdown, we figured out a way to finally come together for some socially-distanced filming days. This allowed us to capture some amazing footage of Sam doing his thing on the rugby pitch, but also displaying his well-honed studio skills, discussing leadership and parallels between sport and business leadership with Panasonic TOUGHBOOK MD, Kevin Jones.
In five short weeks, following the film shoots, we were ready to go live with a whole range of assets; a mini-series on Leadership, seven videos for YouTube pre-roll ads, a campaign specific landing page, blog content, downloadable digital guide, a selection of display and LinkedIn ads, and social material for Sam to share on his Instagram and Twitter feeds.
A winning result
As with most things Sam Warburton touches, the end results have been pretty impressive. We set ourselves a simple goal of raising awareness of the TOUGHBOOK brand, which we achieved very quickly. The landing page is the fourth-best performing landing page Panasonic have ever created, with over 18,000 visits in the seven weeks that the campaign has been live. Over the first three weeks, we were even outperforming the main TOUGHBOOK site in terms of website sessions.
This was an experimental campaign, with the simple goal of gaining increased brand exposure in a niche market, made possible by the courage of a client who was willing to push boundaries and try something different. And from such a positive start, we're looking forward to more of the same in 2021, building on the high levels of awareness we've established and turning that into a raft of bottom-line boosting sales leads.
Let's just hope Sam keeps his boots clean for us…
If you'd like to find out more about how we can help your business reach its potential, get in touch with us today at [email protected].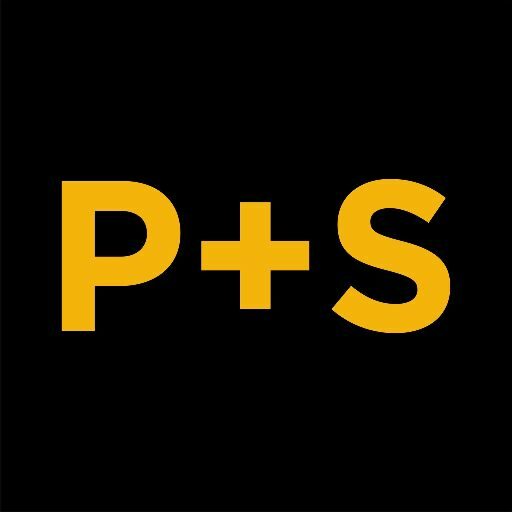 About Proctor + Stevenson
Game-changing strategy, creative and technology that means more impact for your marketing. And more power to your business.