Since opening in October, Gather Round Brunswick Square is already home to a bustling creative community. For a limited time only, Gather Round are offering a free day pass so you can try out the new space for yourself. 
Designed for creatives, by creatives 
Bristol-based Gather Round is a growing family of unique, soulful, creative workspaces, purposefully designed for creatives by creatives. Its mission is to build remarkable co-working spaces where creative thinkers and doers can connect, collaborate and thrive. 
Founded by Fiasco Design owners, Ben Steers and Jason Smith, Gather Round's flagship workspace in the Cigar Factory, Southville, opened its doors to Bristol's curious creative community in 2019. The second space on Brunswick Square, St Pauls, opened last month and supports up to 90 professionals; freelancers, self-employed and micro businesses, from the surrounding areas of St Pauls, Montpelier, Easton, St George, Kingsdown and more. 
Split over three floors, the beautiful Grade II listed building provides flexible areas with fixed and casual desks, private studios, meeting rooms, hang-out areas, communal tables and quiet areas for contemplation. It also boasts a dedicated private event space with a 60-person capacity.
A community of creatives 
Its members are a truly eclectic and talented bunch; designers, writers, filmmakers, publishers, photographers, brand strategists and more. The supportive, collaborative community is valued as highly by members as the beautifully designed workspaces themselves: "Collaborating with exciting and interesting individuals is what gets me out of bed in the morning. – Gareth Rutter, Founder and Creative Director of Bellow Studio. 
Gather Round offers private studio, resident and co-working membership options, with part-time flexible co-working costing £110 per month (plus VAT), and full-time memberships from £195 (plus VAT).
Get Your Free Day Pass Today
Knowing that signing up to a co-working space can feel like a big step, Gather Round are offering a free day pass* for Brunswick Square so you can try out the space for yourself. Get your free day pass here. 
*For November only.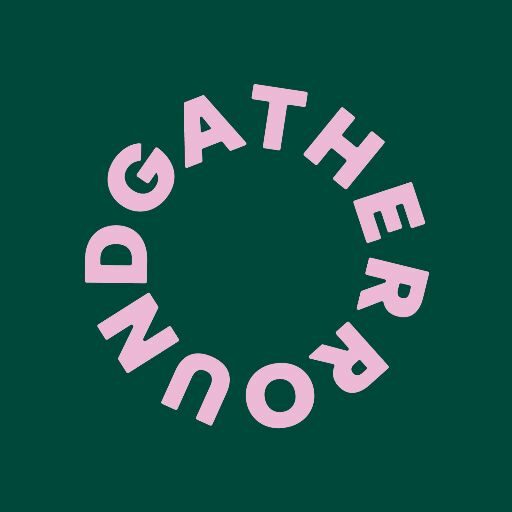 About Gather Round
Gather Round is a growing family of unique creative workspaces, designed to foster a positive community of like-minded creative people through an open and supportive culture. Our considered spaces are designed to adapt to the diverse needs of our members....