Practically everyone is online right now so it's a good time to ramp up your comms and digital marketing. Online success comes not only from creativity, but also from data. You'll want to ensure your strategy is working by measuring metrics. But which ones should you be measuring and what do they all mean?
What does success mean to you?
There are so many ways to determine success, from the number of engagements on a post to website traffic to the number of sales. Start by deciding what success looks like to you and then decide on the metrics that will help you get there. Knowing what your customer journey looks like is important as then you can measure the effectiveness of each part of your marketing and PR strategy and adjust where necessary.
Keywords
This is all about getting your content and website seen by search engines. There's a lot of metrics available here including traffic to website, page views, bounce rate, session length and pages visited. Your keywords are very important and as these are the terms that visitors use to find you. Always ensure they are right for your content, use a keyword tool to find the best ones for you and watch your website rise in the SERPs.
Cost per lead
Keywords are important here too as your choice of keywords will determine how much your pay-per-click campaigns cost. PPC campaigns allow you can calculate how much it costs to create a lead, a great advantage to have as you can plan out your budgets per campaign. You know exactly where your money is going.
Emails click-through
The best metrics to use for email campaigns are the open-rate and the click-through-rate. Be aware that some email clients like Outlook open emails automatically so you need to measure open rates against click-through-rates for the full story.
Lead Quality
You're getting leads in but how many are converting? The quality of the leads is arguably more important than the number of leads, and you need to see the impact on your bottom line. There are good lead scoring tools available allowing you to understand the quality of your leads better.
Engagement and brand awareness
Quantifiable social media metrics come in a variety, from reach of a post to engagement (likes and comments) to driving traffic to your website. Brand awareness is a harder metric to quantify but you can measure through brand recall and recognition, as well as an increase in online conversations about your brand, not on your platforms. An essential part of digital marketing!
Page Views & Unique Visitors
The best way to know if your strategy is right is the number of visitors coming to your website. Drill down to see if they are new or returning visitors. New visitors means your brand awareness strategy is working and new people are coming to see who you are and what you offer!
Return Visitors
Find your loyal customers by identifying the ones who come back to you again and again. Give them the content they need to be a quality lead.
Once you find out that a particular visitor has decided to visit you again, it's a straight indicator of his interest in your business! All you gotta do is, optimize the opportunity and figure out a way to convert this returning visitor into a real lead!
Average Time on Site
You know when you're providing your visitors with the content they need by how long they spend on site and understanding when they leave. The bounce rate is just as important as the length of time on a page. If the bounce rate is high and the time on site is low then it's time to look at where you're going wrong. Have you got your customers right? Is your digital marketing strategy working?
Talk to us about what success looks like for you: [email protected]. Virtual tea and cake awaits!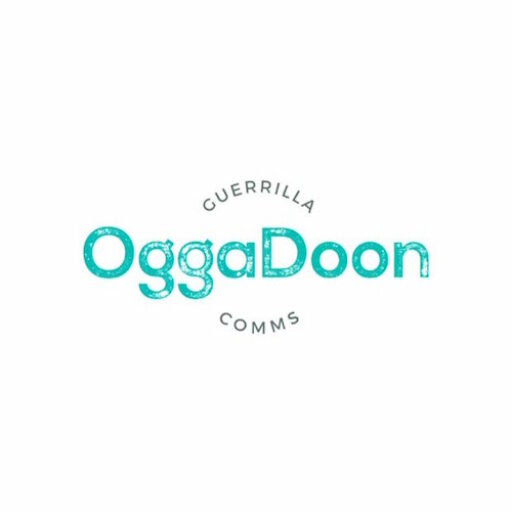 About OggaDoon
OggaDoon specialises in guerrilla communications and marketing to gain you reach.