Celebrating puppy power at Dogs for Good summer party
Last month, the Bristol branch of Dogs for Good – the national charity helping to make life-changing differences for people with disabilities through trained dogs – held its annual summer party, and Purplefish was thrilled to have been invited!
The event took place at South West Dog Skills, a specialist dog training centre based in Hunstrete, and brought together the charity's puppy volunteers and their dogs from across the region, along with Dogs for Good's sponsors, for an afternoon of canine cavorting.
A series of interactive activities kept the dogs engaged throughout the party, with head trainer at and owner of South West Dogs Skills, Matt Donovan – who kindly offered the facilities to the charity free of charge – giving a talk to the volunteers on how to keep their dogs engaged on walks, using positive reinforcement techniques.
Dogs for Good South West regional fundraiser Rosie Blanning gave thanks to the many fundraisers who had done fantastic work throughout the year supporting the charity through volunteering and event organising.
Rosie said: "We would like to dearly thank everyone involved in our Dogs for Good summer event. Our fundraisers and sponsors work really hard to help us make life-changing differences, and what better way to celebrate their efforts than with a party full of fun activities for all our amazing dogs!"
It was a fantastic celebration and a great opportunity to learn more about the wonderful work the charity does to support people with a range of needs, and to meet some of the local Dogs for Good fundraisers and volunteers. And of course, we loved hanging out with the pups.
Thanks for having us, Dogs for Good!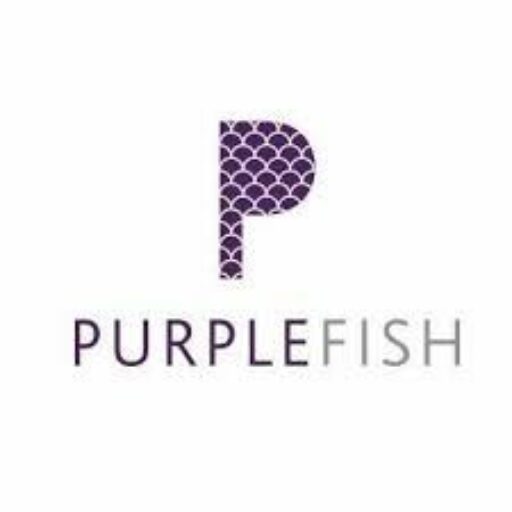 About Purplefish
Purplefish is a creative communications agency