Workforces in the creative industries are at risk of becoming more unequal unless efforts are made to improve diversity and inclusion. 
That's the warning by the All-Party Parliamentary Group for Creative Diversity following an 18-month research project with King's College London and the University of Edinburgh.
The resulting report, Creative Majority, publishes a framework of five guiding principles which it says will lead to immediate and long-lasting change. It also makes a series of recommendations to the government and businesses.
Creative industries 'unrepresentative of the population'
The UK's creative industries remain unrepresentative of the population as a whole, the report says.
Straight, able-bodied, white men living in London are only 3.5% of the UK population, it highlights, but "this small minority still dominates the creative sector, and in particular occupy a vast number of the most senior creative roles".
Chi Onwurah MP, co-chair of the APPG for Creative Diversity, said the coronavirus pandemic has deepened this issue with fewer creative organisations and job opportunities for diverse talent. 
Disabled people, younger workers, those not engaged in higher education and mothers are among the employees hardest hit by the pandemic. Individuals from a minoritised racial group have also been hit hard. Employment in the arts and entertainment sectors for women in those groups has fallen by 44%, more than any other group in any industry.
"Without action, we risk exacerbating inequalities further in the creative industries and an entire generation of talent – the future of the sector – could be lost," Onwurah warned.
As part of the research, roundtables were conducted to gather evidence about diversity and inclusion in the creative industries. Among those participating were Sam Friedman, associate professor of sociology at London School of Economics and commissioner at the Social Mobility Commission, who said:
"In most of these industries there's a kind of historical legacy of who's done this kind of work in the past and how they've been able to embed, even institutionalise, their own ways of being that still, in the present, are able to shape taken-for-granted ideas about who is appropriate to promote and progress, and that's basically the legacy of white, privileged men in this country in almost every elite industry.

"What's being valued is a misrecognition of merit that tilts in favour of behavioural codes and forms of self-presentation that dominant groups and yes, people from privileged backgrounds but also this is hugely racialised and gendered, around acceptable ways of being in the workplace."
Robert Adediran, EDI consultant and former executive director at London Music Masters, said:
"There's a strong sense that everyone who is at the top is there because they are the best people for the role and that's very damaging because it prevents us from looking for talent elsewhere.

"In music, particularly classical, there's a sense that the art form has reached a pinnacle, that it could not possibly get any better than it already is. Again, that is very dangerous because it robs one of the key drivers for diversity and inclusion, which is to make the art form better. There isn't the drive to bring new people in to change things and to push a more creative output or a better creative output."
Miranda Wayland, BBC head of creative diversity, said:
"We can't really be effective until we tackle the question of what 'good' really looks like. I can sit here and come up with different metrics about how diversity of thought and diversity of inclusion in our recruitment practices are really at the heart of it, but if those people who are making decisions aren't really thinking about what good looks like, no initiative, no scheme, no target that we've all been imbedded in supporting over the last 10, 15, 30 years, is going to make a difference.

"We need to break the illusion that 'good' only comes in a certain package, from a certain background, with a certain title and a certain destination."
Pandemic lessons for creative industries diversity
The report said the creative industries have many lessons to learn from how society has adapted to big changes in the way people work.
Working from home, collaborating remotely and new safety measures show that "change, on a massive scale, is possible in a short time frame", the report said. "The same momentum now needs to be applied to equity, diversity and inclusion (EDI)."
Five guiding principles
The report publishes five principles as a framework for good and effective practice that it says should act as benchmarks for anyone wanting to see results in EDI.
The five principles are:
Ambition: Put EDI at the heart of creative business, funding and commissioning plans.
Allyship: Create a culture of inclusion where all voices are heard.
Accessibility: Ensure creative businesses are welcoming to everyone.
Adaptability: Adopt fairer recruitment and working.
Accountability: Monitor the effectiveness of EDI interventions and adapt accordingly.
Read more detail about the framework in the full report.
Policy recommendations
The report also makes a series of recommendations to policymakers and creative organisations.
It says: "This report represents a challenge and represents a demand. It offers a chance for policymakers, along with organisations and businesses, to step up and to lead.
"We need bold and visionary leadership to support diversity in the creative economy. As our report shows, the challenges are great. Yet, bold and visionary leadership will reap the rewards of a diverse workforce and audience. It is a challenge to which we need policymakers to rise."
The recommendations to government include:
The government should do more to educate employers about their responsibilities towards all workers and service providers under the Equality Act 2010.
The Department for Digital, Culture, Media and Sport (DCMS) should provide financial incentives for companies forming working relationships with grassroots organisations.
DCMS should have a plan for creative diversity that is published and reviewed annually.
Public funding across the creative sector should be subject to strict compliance with the Equality Act 2010.
The government should consider calls for the appointment of a freelancer commissioner to improve data collection on types and structures of self-employment and ensure resources are distributed more equally such as giving freelancers better access to sick pay and parental leave.
DCMS should collate, co-ordinate and disseminate the range of sector guidance and toolkits on supporting access to jobs within the creative economy.
Mandatory pay gap reporting should be required across multiple protected characteristics and smaller organisations by 2024.
The recommendations to creative industry businesses and organisations include:
Companies should monitor employee, workforce and commissioning data, and set targets to deliver creative diversity including among freelances.
Organisations should publish annual data on workforce demographics and pay gap data for key characteristics including gender, race, class, parenthood and disability.
All organisations should have a plan for creative diversity, published and reviewed annually.
Employers should offer flexible work, job sharing, working from home, and part-time work as default for all positions, or give clear reasons why not.
Workplaces should be adaptable to those with physical and invisible disabilities.
Businesses should not use unpaid interns and ensure contractors do not use unpaid interns.
Businesses should scrutinise their job adverts and recruitment processes to discover whether they could be off-putting to certain demographics.
Event: The Kiltered Guide to Effective D&I
This event is a practical series of five virtual sessions to set you on the right track with your diversity & inclusion (D&I) efforts. It will help you make sense of what D&I means for your business, why it matters, and how to turn the conversation into action. You'll get insights, tools and techniques to help you overcome any fears and obstacles, before starting to develop a plan.
The first session has already taken place but book the remaining four sessions by 9.30am on 6 October and you'll be sent a recording of the first session along with the presentation slides.
Sign up here. Bristol Creative Industries members get £75 off the ticket price.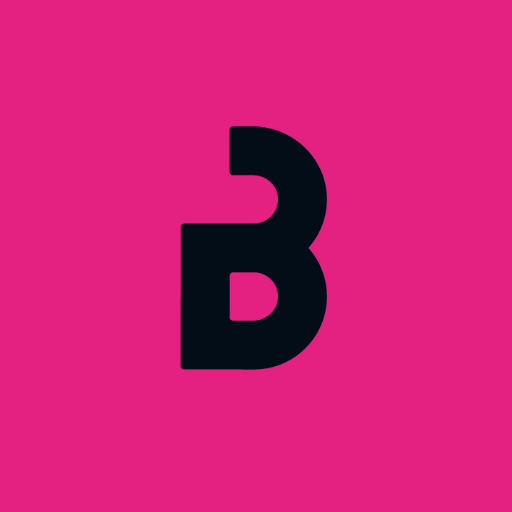 About Bristol Creative Industries
Bristol Creative Industries is the membership network that supports the region's creative sector to learn, grow and connect, driven by the common belief that we can achieve more collectively than alone.