I WANT WORDS WITH YOU.
Words that were banded around abundantly in and around the bike sheds at my school during breaks are extinct and banished these days. Spastic, Queer, Gimp, Poof, Gyppo, Wuhanker (sorry couldn't resist the last one) as we find ourselves standing at the precipice of viral extinction. This laddish 2-cool-for-skool vocabulary back then, would be ground for being expelled today or instant dismissal from work and in many ways rightly so, I guess. It's a little derogatory in this new PC world where even the words to Rule Britannia, dating back to 1740, are now under scrutiny it seems?
You can't use these words anymore, just like you wouldn't name your child Adolf. And yet, strangely, it is perfectly acceptable for those of us in travel and hospitality to pepper our conversations, websites and social media posts with the word 'beverage'.
There are several twee and unnecessary words in the English language. Tasty. Meal. Cuisine. Nourishing. All should be erased. But, without a shadow of doubt the worst word, the worst noise, the screech of fingernails down the biggest blackboard in the country, the squeak of polystyrene on polystyrene, the cry of a baby on an aircraft when your hung-over, is the word 'beverage', surely?
PUNCH DRUNCH.
In Dubai it gets even worse. The mandated use of the term 'grape beverage' abounds, in a bid to soften and ward off the associated evil spirits (not the revenues) around alcohol. And, don't get me started on 'flavour', the new secret squirrel code name everyone knows for Shisha, which the Health Ministry is instructing in a hopeless bid to try and eradicate this wheezy age-old social pastime, which is the last bastion of cultural traditions on the glistening streets of modernity.
Talking traditions the expat 'BRUNCH' is so last year I've heard. The fickle crowd, all now head to the new weekend pilgrimage 'DRUNCH'. Clearly eating is officially cheating. Why waste precious time consuming food when you can just 'drink-as-much-as you-can' on grape beverages all day at the drinky drunky lunch?
As an ex-hotelier, I never knew where to hide my embarrassment during Brunch. For the new guests checking in from a long flight, who had to witness the unceremonious stretchering out from the hotel lobby, of intoxicated and scantily clad Brunch girls to the waiting ambulances was not exactly the warm Arabian welcome they were expecting. I would try in vain to avert the guests bewildered gaze at check in, to ensure they also avoided witnessing the customary, fully-clothed, freestyle swim in the hotel lobby fountains as the DRUNCH crowds parting gesture.
Apparently, they used to have 'bever' days at Eton when extra beers were brought in for the toffs. This almost certainly comes from some obscure Latin expression that only Boris Johnson would understand.
Therein lies the problem. People who work on planes and in hospitality (myself included) have got it into our heads that the word beverage, with its Eton and Latin overtones, is somehow posh and therefore the right word to use when addressing business class passengers and luxury hotel guests. The trouble is these customers in question are almost certainly (Mr Businessman – see my last post). They take flights all over the world and stay in business hotels and remain fairly average in the pecking order. The hospitality industry doesn't need to treat them like they're on the set of Downton Abbey. They don't cut off their crusts on cucumber sandwiches Dorchester style, or say grace before dinner. They're called Steve and Dave from Swindon. You know what they were doing in the departure lounge? Organising a merger with Heinz and Kraft? Fraid not, they're looking at some Hooters swimsuit pageant pictures from the Internet, assuming they could even get airport Wi-Fi!
I'm middle class; I went to a military school most people would call relatively posh (it was certainly well-funded, thanks in part to the MOD). But if I came home to my wife and said I fancied a cold beverage and could she pass the condiments, or would she like help washing the accoutrements later, she'd punch me in the face!
DON'T SAY IT WITH FLOWERS.
As hoteliers grapple with new PPE 'keep calm and covid on' protocols, the glossy hospitality language we're used to has been disrupted and is now punctuated with almost medical side-effects style leaflet copy, found with your antibiotics prescription. This new language is designed to rescue room nights and promote our new found, overnight, medical advisor acumen. Back in the old world though, we do still need to understand that guests don't want to be treated like Mr Darcy. We need to embrace that they will understand there's a kettle in your room. We don't need to say there are 'tea- and-coffee-making facilities'. Whilst we're at it we should probably abolish 'at all' too, after every question. Can I take your coat at all? Would you care for a hotel car to the airport at all? Care for another complimentary welcome beverage at all? What's wrong with saying 'A free drink?'
Perhaps as hoteliers we feel that using more words than strictly necessary is somehow polite or helps justify the extortionate room rates? That's why in a high-end restaurant last week I was offered some 'bread items'. Maybe the change should start with the illustrious 'food and beverage' department, whom should be educated that the haughty, shizzle of embellished, vernacular-spectacular, mumbo-jumbo, foodie dialogue with restaurants and cuisine today, needs a serious, keep-it-simple-stupid rethink? When was the last time you even understood a menu?
Having written copious amounts of copy for luxury hospitality brands in my time, I'm guilty of all of the above too. My father used to read many of my extracts whilst holidaying and jokingly requested from room service a sick bucket, to relieve himself from this swamp of superlatives. He used to say, why couldn't you just write simple English everyone understands, cut the flowery crap? – he has a point bless him. My brother also busted me during his stay, where he stumbled across a resort-wide food and drink (sorry beverage) guide I'd crafted. Page six; I remember it vividly introduced a new hotel bar concept, which exuded a nautical theme in its proposition and interiors. From memory the descriptor was something like, 'Nakhuda Bar is the captain of comfort and the admiral of ambience'. How did we get away with it, I'll never know? I guess very few guests on holiday read anymore, except my family, who tease me still to this day and treated it like a sport and pastime to find the most cringe worthy flowery crap as my father used to say!
A NEWSPAPER FOR YOU, AT ALL?
Finally, to almost validate today's musings, I remember just before returning to the U.K from Dubai earlier in the year, I had a coffee in the hotel lobby next to my apartment and there was the familiar friend, the rack of newspapers. You know the ones that are wrapped around a long wooden pole and remain almost impossible to read without injuring yourself or taking out a passer by. The accompanying notice said 'Newspapers for your reading pleasure'. All they had was the Gulf News and Khaleej Times, so it wasn't even technically correct.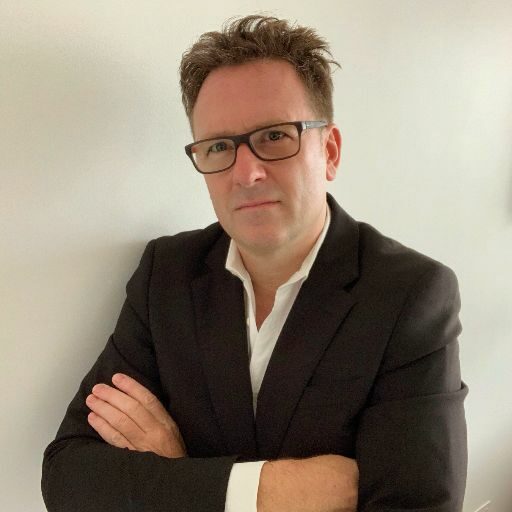 About Rupert Diss | Brand Marketing Communications Consultant
Brand Marketing Communications Consultant More than 25 years experience transforming the way companies engage with their markets, clients, and employees. Award-winning marketing director and hands-on-enabler, focused on driving innovative marketing commun...