We are today announcing that after 13 years at Bristol Creative Industries, Chris Thurling is handing over the reins as chair. 
Since joining the organisation in 2010, when we were called Bristol Media, Chris has been hugely instrumental in our growth and success. That includes our rebrand, building the membership, growing our visibility and launching the groundbreaking Bristol Creative Industries Internships Programme.
Taking over from Chris as co-chairs are AMBITIOUS co-founder Lis Anderson and former Aardman executive producer Heather Wright.
As Chris hands over the role, he speaks to Dan Martin about his time at the organisation, its greatest successes and the future of the creative industries in Bristol and beyond.
How did you end up joining Bristol Media?
"In 2010 I was the founder and managing director of a digital web design agency called 3Sixty. I was approached by Paul Appleby who was running Bristol Media with Mike Bennett. Mike was stepping down to do other things and they were looking for someone to join the board who could represent the growing digital sector in Bristol. I thought it was interesting and I signed up."
How has the organisation changed during the 13 years?
"Bristol Media was still new when I joined. It got going with some public funding, but that stopped in 2009 and the organisation moved to a membership model to fund it. 
"One of the main things I've seen during my time is the membership model embedding itself and the organisation becoming fully self funded and not reliant on any public money or major sponsorship. 
"It has survived through the membership fees which is a pretty good achievement for an organisation like BCI. That has given it credibility and autonomy. BCI exists because of its members and the only agenda is the members who support it, and not that of another organisation that is funding it. 
"It has matured as an organisation to figure out what it does and what it doesn't do. Back in the day it was pulled in lots of different directions. There were lots of people wanting Bristol Media to fit their agenda, but over time it has grown in confidence to focus on the things that it does well, not be unrealistic about what it can achieve and not be too thinly spread."
Why did Bristol Media rebrand as Bristol Creative Industries?
"We had feedback that the term 'media' wasn't really the collective noun that properly described the sector that we represent. Back in the early noughties, 'media' might have been the right word, but over time the term 'creative industries' gained traction and became the common parlance.
"It seemed sensible to align ourselves with the terminology that everyone was using, so it's clear who we are and what we represent. That was one of the first things I decided we needed to do when I took over as chair. Looking back, it has been successful."
What are some of the biggest achievements by BCI during your time at the organisation?
"It is an achievement that the organisation has been financially stable and self-sustaining, even during the pandemic. That has enabled us to continue to serve members and grow the BCI team.
"Another big achievement is the new BCI board, which we appointed following the rebrand in 2021. Our focus was to have a new team of directors to help us Bristol's creative industry in nurturing and attracting talent, connecting and growing their businesses.
"We recognised the need for our board to better reflect the diversity of talent in the city. We need individuals who can bring different perspectives and experiences and help us widen our reach across the region. An example of that is Bristol designer Marissa Lewis-Peart who we appointed to the board. In 2019, Marissa won the Ben Martin Apprentice Award in collaboration with Bristol Creative Industries. 
"We introduced a new always on event schedule led by Sian Pitman, the new full time events manager we employed last year. Rather than the main focus being on the two day Vision conference that we used to run, the events are now spread out across every month in the year. This means there is something for everyone in terms of topics and price range, with some free options for people to access, particularly if they're members. 
"That has been a big success and it has made BCI a lot more visible, because there's always something happening.
"We also introduced new formats which are tied into our mission of connecting people. These include the member lunches and Walk and Talk events. They are good ways for members to connect with each other, easy to access and something no-one else is really doing for our community. 
"The social media activity, newsletter and content has been transformed in the last few years. We produce a lot of really helpful and useful content for our members. 
"Finally, the Bristol Creative Industries Internship Programme is the activity I'm most proud of. 
"It started with the SXSW Apprentice and Ben Martin Apprentice Award, before evolving into the scheme that is running today. 
"It will continue to grow and if BCI has been in any way instrumental in transforming the lives of young people who wouldn't have had the opportunity without us, then that has got to be the biggest success.
"On diversity, so many organisations talk a good game, send all the right tweets and have all the right badges on their website, but to actually shift the dial, you need to invest proper resources and get expertise behind it. 
"We've had rhetorical commitment for years, but BCI is now putting its money where its mouth by setting up the programme led by the full-time programme manager, Clare Leczycki.
"BCI is showing leadership in the community, which only an organisation like BCI can do because we are not commercial or competing with anyone else. We're there to serve the interests of the membership."
What do you think BCI should focus on moving forward?
"Lis and Heather's new roles as co-chairs marks an exciting new chapter for BCI. Having both served on the board and run successful creative businesses, they are experienced hands and well equipped to build on the successes that BCI has achieved to date. They have been key to the internships programme, getting insights on members' key challenges and connecting them to available funding. 
"BCI can continue to take a leadership role in the development and attracting of young talent into the industry in the longer term, making sure there's a pipeline of fantastic people wanting to come into the industry in Bristol and opening it up to people from all backgrounds and the places that historically haven't had a look in.
"BCI can also help our industry build firmer commercial organisations. A lot of creative companies are quite hand to mouth and not necessarily great at realising the value of the amazing work that they do because often they are businesses set up by creative rather than commercial people. As times get tougher, creative businesses need more sustainable business models, and not just charging by the hour but finding a way to charge more by the value that they deliver. 
"Connected to that is access to finance and financial advice which small businesses often don't have internally. A collective organisation like BCI can pool organisations together to help.  
"The UK does still have a reputation internationally for the creative industries, and as the UK market gets more challenging and competitive, our industry needs to look beyond these shores for opportunities for growth. 
"Finally, we need to guard against complacency and any inertia that we have in thinking that Bristol's an incredibly successful city and we can roll along and it's all going to take care of itself. 
"We need to understand that there are a lot of other cities hungry to eat your lunch. We're in a good place, but we can't assume we will be in 20 or 30 years time. We need to make sure that what happened to the first generation of industries in the UK doesn't happen to the current generation through complacency and taking things for granted. That's where an organisation like BCI can take a leadership role in pushing innovation." 
How do you think the government should support the creative industries?
"Consistency of messages is important. The government blows hot and cold on the creative industries. Sometimes they get mixed up in the 'culture wars' and think that's it not a real and important sector.
"In schools, it's all about science, technology, education, engineering and maths, but the arts subjects are struggling and not getting the support that they need both financially and  rhetorically from the government. There's a sense that they're not seen as real and proper subjects. 
"The government needs to buy into the fact that the creative industries is one of the UK's strongest advantages in the world and we need to be championing and banging the drum from the top down. 
"I think that the government needs to find a way to undo the damaging effects of Brexit on our sector. It has had a huge supply of talent cut off by the ending of freedom of movement, which many BCI members used to find incredibly valuable. 
"Schools need to be better connected with the creative industries and it needs to happen at an earlier stage with younger children. As a school governor myself, I think that the employability side of schools is still out of date. The kind of jobs that they know about and the kind of connections that schools have with industry is pretty old fashioned. There's an ignorance of the myriad of jobs in the creative industries that people can do."
What is your message to creative businesses that haven't yet joined BCI?
"If you're a supporter of the Bristol region and the creative ecosystem, joining Bristol Creative Industries is doing your bit.
"Check out what is available from BCI. The membership offers huge value for money. There's lots you can get out of it including jobs advertising, coming to events, publishing your content on the website, and participating in the social media activity and using it to raise your profile. 
"You will definitely meet great people. There are lots of fantastic people who are part of the network. You never know how they might be able to help you and your business.
"If people stop supporting BCI, it will go. If it didn't exist, people would want to invent it. It's a valuable thing that has taken the best part of two decades to build. It's a fantastic asset for the city and the region. BCI is part of the jigsaw puzzle that makes up what's good about the region.
"Alli Nicholas, who has been at BCI for 10 years, is the go-to person for all things membership so do speak to her if you have any questions." 
Big thanks Chris for everything you have done for Bristol Creative Industries.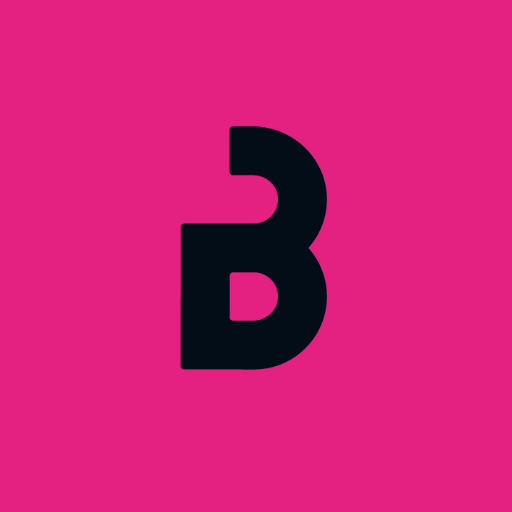 About Bristol Creative Industries
Bristol Creative Industries is the membership network that supports the region's creative sector to learn, grow and connect, driven by the common belief that we can achieve more collectively than alone.