Catherine Frankpitt has a 20+ year career working in PR and communications. In 2020, she decided to launch her own business. Strike Communications works with organisations that are doing something positive in the world, such as delivering education, creating cultural opportunities and supporting disadvantaged communities.
Catherine launched her business just a few weeks before the start of the first coronavirus pandemic lockdown. A year into her entrepreneurial venture, she joined Bristol Creative Industries.
She tells Dan Martin about starting a business during the pandemic, how it has grown and the benefits of being part of the BCI community.
How did you get started in PR?
"I started out at the Mail on Sunday's You Magazine as a 21-year-old. They had regular features called 'My Last Good Read' and 'My Last Good Buy'. I phoned up celebrities to interview them. I spoke to Lloyd Grossman, Carol Smillie, Ulrika Jonnson and others
"I had a media degree and didn't know exactly what I wanted to do although I knew it was on the editorial side of things. At the magazine most of the stories were coming from press releases and the copy was just rewritten. I decided that I wanted to go into PR because they were the ones actually having the fun writing the stories and coming up with the ideas."
Why did you decide to start your own business?
"While working at a big agency, the clients that I was really interested in were the likes of charities who had lean in house teams and were not able to maximise the opportunity to do bigger and better things, reach more people and get more funding etc because they hadn't got the capacity and resources to do it. They need the support, but can't afford the bigger agency fees. 
"I'm motivated by working on communications that I think people need to know about. I work on a lot of causes, charities and culture where the comms plays more of a role than just selling. It's not just a transactional thing. It's reaching people that benefit from knowing about it. 
"That's why I decided to set up Strike Communications, to provide a full service agency offering but keep the costs leaner than a bigger agency." 
You started Strike Communications just before the first pandemic lockdown. How was that?
"I was director of communications at UWE. There are some brilliant people doing great things at the university, but while managing a big team, I missed being hands-on. I like to get stuck in and ask 'what's the problem?', 'what are the objectives?', 'let's get creative'. 
"I wanted to do my own thing so I went from running a department with 85 staff to running a business on my own during lockdown in my spare room!
"I've been a single parent with a single income for a while and I've always been careful with money. I took out a loan in advance of starting the business just in case something went wrong. That was the best decision I could have made. I very quickly needed it because I launched the business with two anchor clients but within a few weeks of lockdown, everybody went insular. 
"It was scary to start with because I didn't qualify for any of the support that the government introduced. All of my network was in Bristol and that's where I had planned the work to come from but I had to rethink the plan and widen my reach.
"Eight weeks or so into the first lockdown people started realising that they needed to communicate more than ever. A previous boss once said to me that in a crisis, the first thing to go is the comms and marketing and the first thing to come back is the comms and marketing. She was absolutely right. 
"Suddenly people were knocking on the door and saying they needed extra support. I worked with two London universities because their comms teams were so busy doing internal activities and keeping the students informed.  
"My networks changed almost overnight and I teamed up with people in the same situation. My experience during lockdown shaped the business in a way that I didn't expect. We were working with organisations in Devon, Basingstoke and London which we probably wouldn't have done without the pandemic and everyone being online."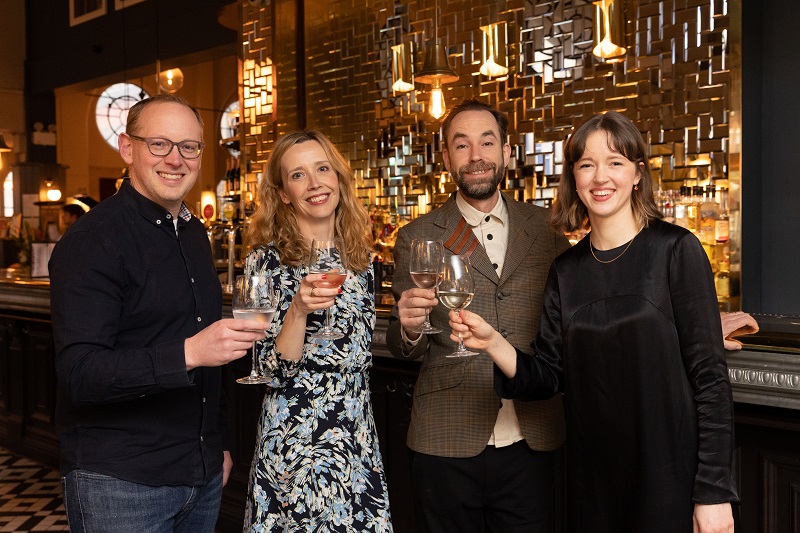 Tell us about how the business has grown and why you think you have achieved success.
"There are now three of us full time and two associates who work with us regularly plus a few others we bring in as required.
"In March, we celebrated our third birthday and appointed Scott Fletcher as our new creative director.
"I got some advice from a business coach who said in year one, you do anything for anybody. Year two, you start working out the things that you don't want to do. Year three, you work out who you are. That's absolutely what I've found.
"In terms of reasons for success, I've got a really good network because I've worked with a lot of organisations and that has been really helpful. 
"Also, I very much operate on gut instinct and my idea for the sorts of organisations that I wanted to work with that I thought needed the help at a certain price point has proven to be true. Whether it's dealing with COVID-19 or the cost of living crisis, there is always a need for support at a certain level and a certain price. While there are plenty of creative people in Bristol we have created our own niche. 
"I find it very hard to do anything other than be honest and transparent. I have strong values and the people that work with us, whether it's staff or clients, buy into those values. People look at how we talk about ourselves and see that we're authentic. There's an appeal to that. There are certain organisations that we just wouldn't work with because it wouldn't be right for us. There are others that we really care about and want to help." 
Why did you join Bristol Creative Industries and how has it benefitted the business?
"It's important to be part of an organisation that is championing your sector, listening and supporting you. It's also very useful for learning, networking and meeting people.
"I love the Friday morning Wake Up Call webinars with bite-sized advice. The members' lunches have also been very helpful and I've made interesting connections. You can't underestimate the importance of peer-to-peer support and solidarity, particularly for the founders of smaller businesses like mine. By talking to others, it makes it feel less overwhelming and less of a lonely place.  
"The Bristol Creative Industries jobs board has been really useful when recruiting." 
Watching Wake Up Call webinars, attending free member lunches and unlimited job postings are some of the benefits of Bristol Creative Industries membership. Find out more. 
What's your advice for being successful at PR and communications?
"You need to know what it is that you're trying to achieve, who it is that's going to help you get there, what they are going to be interested in hearing to help you get there and where you will find them. Your comms should frame around that. 
"People get really bogged down by saying things like 'we need to be on TikTok' and 'we need to be on Twitter' but they are being led by the activity. You should take a strategic approach and know what you are trying to achieve and how the comms can support you to get there. It's about working out who your audiences, stakeholders or customers are and where they are, whether that's online, the media they read or where you can physically find them."
Fancy joining Catherine Frankpitt as a Bristol Creative Industries member? Benefit from industry expertise, training, leads, curated news, kudos and more. Sign up here.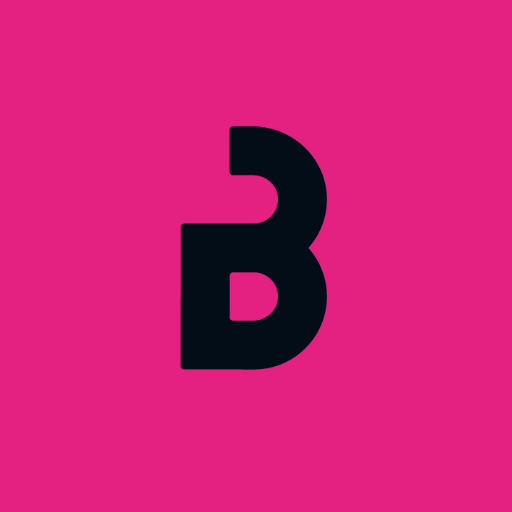 About Bristol Creative Industries
Bristol Creative Industries is the membership network that supports the region's creative sector to learn, grow and connect, driven by the common belief that we can achieve more collectively than alone.