Moonraker VFX calls for Bristol creative industry to champion inclusion through new mentoring programme
Moonraker VFX, the award-winning Bristol visual effects studio is shining a spotlight on the lack of diversity in the creative industries and leading the call to action by urging more regional companies to join a unique mentoring programme.
Moonraker VFX is a member of the innovative e-mentoring scheme run by ACCESS:VFX, a global non-profit organisation focused on driving inclusion and diversity in the creative industry. The online mentoring initiative is managed by third-party provider, Prospela and uses private Slack channels to connect aspiring talent from all walks of life. Mentors include representatives from some of the leading global VFX, animation and games studios, delivering personalised career advice on demand.
According to diversity statistics released by UK Screen Alliance & Animation UK, only 27% of those working in VFX are female, rising to just 40% in the Animation sector. To date, the ACCESS:VFX mentoring scheme has helped more than 100 people aged between 13 and 41, with 70% of mentees either female or BAME (Black, Asian and Minority Ethnic) – targets are set to over 350 for 2020.
Leading creative companies such as Framestore, The Mill and DNEG are all onboard and provide mentors for the scheme, alongside Moonraker VFX in the South West.
Emma Kolasinska at Moonraker VFX, commented: "Bristol is at the forefront of the thriving UK creative industry, and as a socially diverse and culturally rich city, we should be leading the way in opening up our industry to talent from all backgrounds. Just think of the positive impact we could have if all the creative studios in Bristol came together for this initiative to inspire the next generation."
ACCESS:VFX brings together a wealth of experience in an industry-led drive to increase opportunities for aspiring creatives around the globe. With growing numbers across the UK and new chapters opening throughout North America, including Montreal, New York, and Chicago.
"Just last month, the number of mentees and mentors grew 15% and 11% respectively. We're proud to see an increasing number of students and creatives joining the initiative. However, this is just the beginning, our goal is to make our industry more accessible to everyone, across the country and beyond. This is a call to action as we actively seek industry mentors to help lead talent through their first steps into animation, VFX and post-production" said Simon Devereux from ACCESS:VFX.
Moonraker is a Bristol-based VFX studio, creating award-winning Visual Effects and CGI content for TV, film, commercials, museums and visitor attractions.
Access:VFX
ACCESS:VFX is a global, industry-led, non-profit comprised of 47 leading employers, industry bodies and educational establishments in the VFX, animation and games industries. It focuses on actively pursuing and encouraging inclusion, diversity, awareness and opportunity under its four pillars of Inspiration, Education, Mentoring and Recruitment.
Contact: 
Alex Humphries-French at Red Lorry Yellow Lorry
[email protected] / 020 7403 8878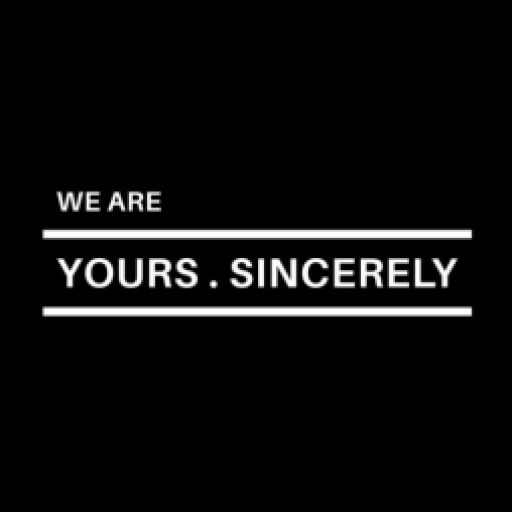 About YOURS SINCERELY
We are a PR, marketing and communications agency with a difference