We are delighted to announce the 14 young people from across the city who have been selected as the initial cohort for the Bristol Creative Industries Internship Programme, in partnership with Babbasa and 14 creative businesses from the BCI membership community. 
Launched earlier this year, the programme is aimed at young people aged 18-24 from underrepresented backgrounds wanting to gain more insight and real experience in the creative industries.
Two of the biggest challenges facing the sector are a long-term skills shortage and a lack of workforce diversity. This programme has been designed specifically to tackle those issues.
The BCI-commissoned A Creative Force to Be Reckoned With report found that increasing diversity and inclusion is a significant priority for six in 10 (59%) creative firms in Bristol, but almost half (48%) said they want help finding diverse talent from underrepresented groups.
As part of the Bristol Creative Industries Internship Programme, many of the city's most well-known creative companies have offered six-month full time paid placements to applicants in roles covering advertising, marketing, design, animation and digital.
Sara Foley, senior designer at Mr B & Friends, commented on her agency's reason for participating in the programme:
"At Mr B & Friends, we're on our own journey for better representation and inclusivity within our agency and the industry as a whole. Our DE&I team (in its fifth year) understand that there are barriers to getting into the creative industry for those who are in underrepresented groups.

"Whether that be lack of education, lack of opportunities or lack of awareness that this is a career path for them, we were looking to be able to provide an opportunity for young people and this internship programme has helped give us that."
Over the past few months, applicants met participating agencies for an informal interview and meet & greet session at The Watershed, where they had the chance to chat directly with the participating agencies to learn more about the businesses and remit of the available roles.
Rob Pellow, executive technical Director at Armadillo, commented on the recruitment process:
"Meeting the potential interns and working with them in the workshop was an unbelievably eye-opening experience. Nothing had prepared me for the level of passion, curiosity, and dedication to finding work that energises them."
The successful applicants will now work for six months, during which time they will undergo two placements at two different agencies, both lasting three months each.
The programme will provide a mix of professional skills training, creative skills training, inspirational talks, networking events, mentoring and opportunities for future employment.
Zoe Lynes, head of services at Babbasa, said: 
"This is an amazing opportunity we are creating for young people across Bristol and our collaboration on this scheme has been a real passion piece for all of us here at Babbasa.

"This project has allowed us to foster a strong collaborative relationship with Bristol Creative Industries, aligning our mutual goals of raising up those young people who have been disadvantaged, to work together to build opportunity, excitement, and progression for those young people who need it most in Bristol."
Chris Thurling, chair of Bristol Creative Industries, commented:
"We are delighted to welcome our first cohort for the internship programme. Just the recruitment process itself has been incredibly rewarding for all involved and has only reinforced the reasons as to why we set up this initiative.

"We are incredibly excited to see the new recruits take the next step in their journey and kick off their roles with some of the very best creative businesses not just in the city of Bristol, but in the UK."
Bristol Creative Industries Internship Programme interns
The businesses and Bristol Creative Industries members participating in the programme are:
The full list of interns and the companies they are working their first placement at: 
Abdifatah Kheyre – Six
Abdur-Rahman Shafi – Noble Digital Performance
Ahmed Ismail – Newicon
Amy Smith – Halo
Kayjay McDonald-Ferguson – saintnicks
Laurel Beckford – ThirtyThree
Mohd Wani – Atomic Smash
Omar Ibrahim  – Aer Studios
Priscilla Kodjo – Diva
Sara Matloob – Mr B & Friends
Seren Spooner – Armadillo
Sophie Kirk  – TMW Unlimited
Touka Mostafa – McCann Bristol
Yasmina El Khatib – Aardman Animations
Read more information about the Bristol Creative Industries Internship Programme and full biographies for the interns here. 
Top image credit: Eljay Briss [website] [Instagram]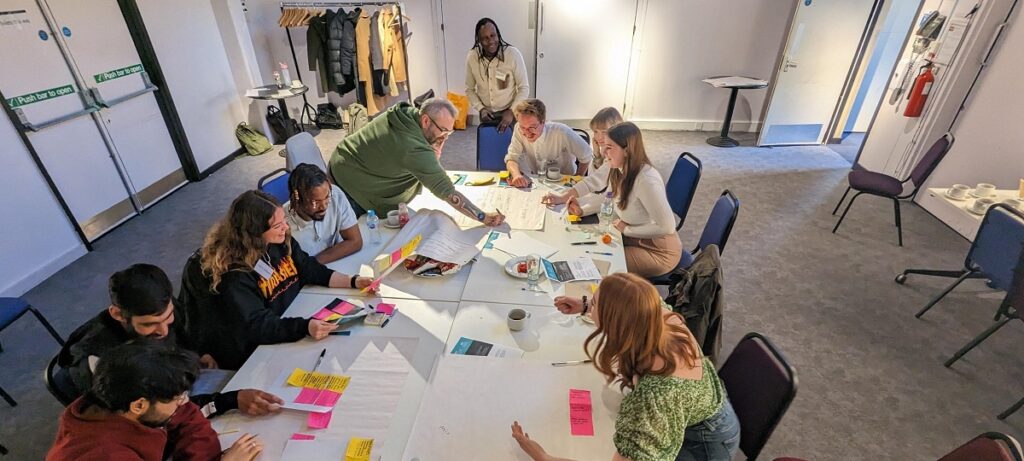 Quotes from other participating agencies:
Paul Bailey, brand strategy director, Halo:
"We are three days in to our internship and I've been amazed at the impact our intern has had. A super smart, super tuned-in, super vibrant personality, she has been a breath of fresh air to the agency. Her youthful energy and her lack of limits has inspired our agency already. Imagine what she will do in week two!"
Matt Woodman, UX/UI designer, Atomic Smash: 
"Our first placement, Mohd, has been an absolute pleasure to work with. He's keen, curious and engaged to a level that I could only have imagined. We can see exactly why he's been matched with our agency and are excited for the coming weeks working together."
Phill Lane, head of brand and insight, ThirtyThree:
"As an agency that works with employers on recruitment marketing, culture, and DE&I comms, it's vital that we have an employee base ourselves that represents the whole of society, and benefits from the diversity of thought and experience that that brings.

"For us, the Bristol Creative Industries Internship Programme is a tool to help address the fact that there are underrepresented groups who don't have access to, of understanding of, the creative industries – and that, without a dedicated programme of outreach, education and access to opportunity, we'll never change that." 
Lucy Rees, people and culture manager, Newicon: 
"The creative industry has needed a disruption for quite some time, this internship is just that, with diversity comes innovation and I cannot wait to see the impact the interns will have in all of our business over the coming months."
Paula Newport, director of people and culture, Aardman Animations: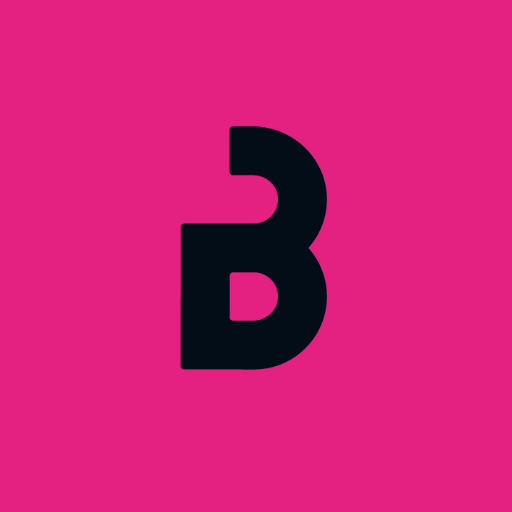 About Bristol Creative Industries
Bristol Creative Industries is the membership network that supports the region's creative sector to learn, grow and connect, driven by the common belief that we can achieve more collectively than alone.