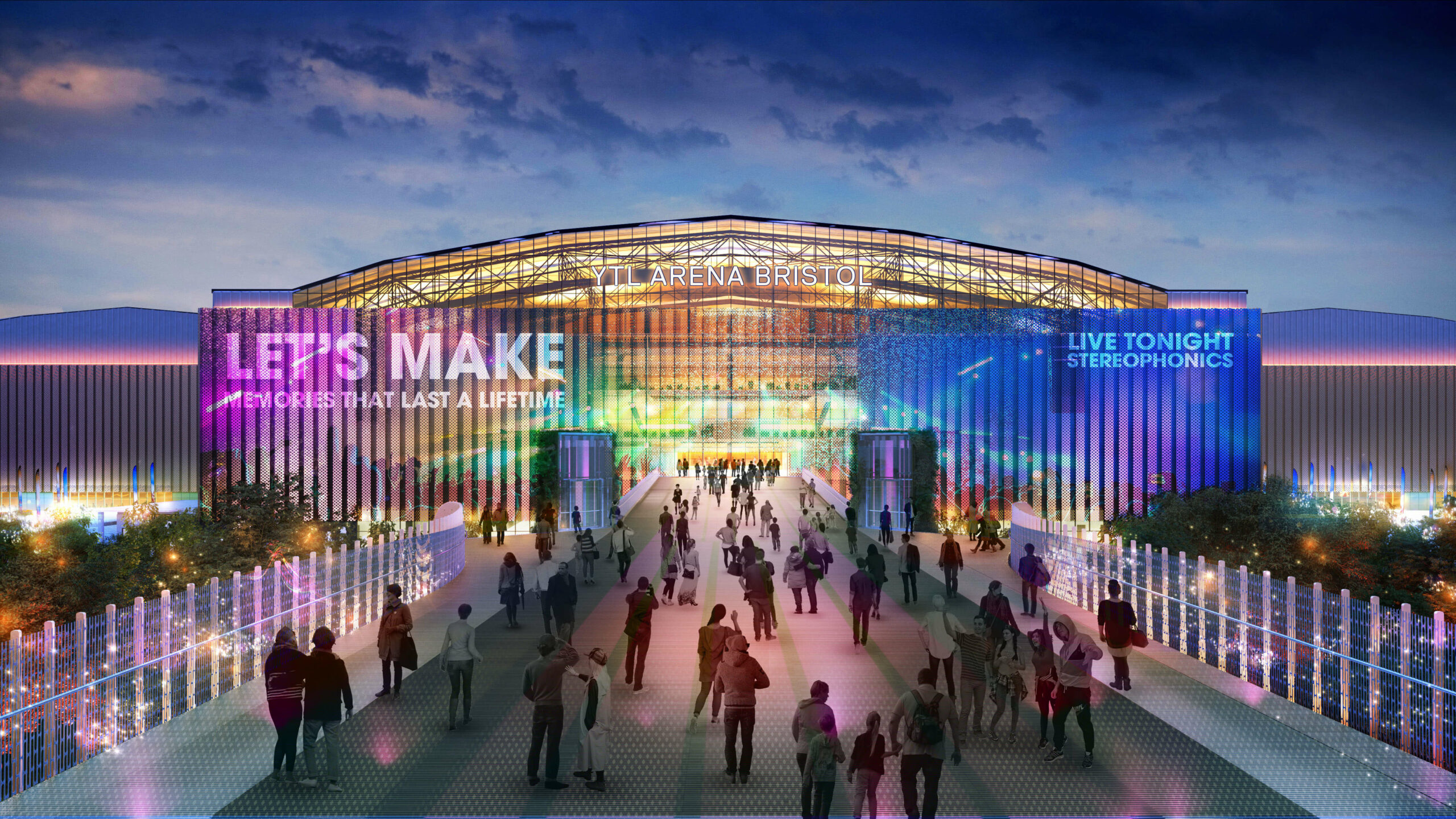 Listen
We are currently working closely with YTL Arena, helping them with the running of the "winning the hearts and minds of Bristol" campaign.
YTL Arena has a mission of delivering a world-class venue for Bristol, and subject to planning permission, it will be the UK's third-largest arena with a 17,000 capacity.
With this project, we have been given the task of delivering content that portrays the message of just how the arena will benefit everyone in Bristol. At this stage of the project, this includes showcasing transportation messaging and what opportunities the arena will offer the local economy through various forms of creative content.
Create
One of the main projects we have been working on with YTL Arena is the creation of the transportation video. Here we produced a one-minute video to showcase Bristol as a creative hub and the many different routes and modes of transport to the proposed arena site. As well as this, we creatively conveyed information about the multi-purpose venue and the variety of events that will take place there.
In addition to this video production, we also provide YTL Arena with our digital marketing service. This involves devising a social media content plan, managing all social media accounts, tracking social media analytics, and stakeholder and influencer engagement.
We also provide our photography, videography and interviewing service for YTL Arena's monthly tours and networking events.
Deliver
Through its social media channels, we have increased the exposure of YTL Arena and its core brand messaging to a wide audience. We are continuously growing in followers across platforms and receiving great engagement from the content we produce.
Many of the video content we have created for YTL Arena has attracted local press coverage, including the Michael Eavis site visit, the announcement of the design team, and Miles Leonard of Warner Music joining the team.
Services Used: Purpose