Share of voice is one of the most important things in the PR toolkit. It's also one of the oldest principles employed by PR professionals. 
Ever since we've been able to monitor mentions, be it print, digital, social and everything in between, PR professionals have had the ability to compare their clients to their main competitors. 
But this is far from an exercise in ego measurement. It's a way of benchmarking, setting KPIs and gleaning insight into the topics that really matter to a specific business or industry. 
When it comes to share of voice, digital transformation has taken over, like it has in most industries. Now, traditional marketing and PR efforts have shifted into digital ones. There really is no way of getting around the digital revolution. 
And when it comes to analysing share of voice, we now have a whole host of powerful tools to optimise the process and make what we do even more valuable to our clients. 
Share of voice: a binary approach  
While share of voice within media has its value, its results are ultimately a linear numerical outcome.  
Also, if the quality of your brand mentions within any given media is low, or if coverage about them in unfavourable; then even if your share of voice is higher than your competitors it will be for all the wrong reasons. 
Relying too much on that number on a macro level could be detrimental to your wider strategy. Your share of voice could skyrocket off the back of one crisis, so the percentage figure itself is something of an anomaly. 
Instead, you need to look at the key conversation topics and how those are showing through your mentions and coverage.  
To achieve this, every business should be an authority on a set of subjects. If a business doesn't have this, then their approach to profile building and thought leadership will be a scattergun one.  
With pre-determined topics and targets, you can hone in on the issues that matter most to your business and turn up the dial on your brand reputation.  
The most likely way to turn that dial in the right direction – and for the right reasons – is to have a strong share of voice on the matters which really matter to your business. If you can demonstrate the right experience, on the right topic then you're more than likely to find resonance with your target audience. 
Key media trends  
Riding the wave of trends is one way to drive converge and crease the volume and value of your business's media mentions. Assessing these trends and knowing which ones to jump onto and which ones to leave is a critical task. 
But, as much as you'd like to, you can't go for everything. Just like Goldilocks, you need to find those trends and opportunities that are 'just right.' 
This is where PR professionals show their worth. Identifying the most appropriate and achievable opportunities and going after them.  They may even land upon trends and areas which are completely untapped by you or your competitors, which would not have been discovered were it not for that share of voice analysis.  
Sentiment: more than just a number  
When it comes to ranking sentiment within your share of voice, there are three options: positive, negative and neutral. 
Your business may have the largest share of voice within your industry and competitor set, but if three quarters of that coverage is overwhelmingly negative in sentiment, that really isn't a good position. 
Your competitors will gladly let you have the lion's share of the media if it is to the detriment of your business. People will say all publicity is good publicity. Anyone who works in PR knows that this couldn't be further from the truth.  
Negative publicity can be destructive, professionally and personally. Because of this, assessing the sentiment of coverage is critical to the wider assessment and strategy around profile and brand building. 
While many third-party tools will claim to rank sentiment through automation, this really ought not be relied upon. Much of sentiment analysis lies deep in context of the wider piece. Automated services are programmed to pick out keywords which the programming deems as negative, cutting out all context and subtext. 
While it is more time consuming, a manual approach is ultimately far more effective in gauging sentiment in share of voice. 
Where are you featuring and how are you being featured? 
If your coverage reports are filled with fleeting mentions within titles which are in no way relevant to your business, then really there is no value to having a high percentage share of voice, as the quality and relevance will be sorely lacking. 
One well-written, topical, favourable piece of coverage in a title which is relevant to your industry is far more valuable than 50 low value mentions in irrelevant titles. 
How does social media effect share of voice 
Social media has added a whole new level to the share of voice spectrum.  
Where traditional media mentions can be seen through the filter of layers of editorial process, social media is raw and unfiltered. It might be hard to read, but often social media mentions offer the most useful insights  
Whether you're looking through the comments sections, your direct mentions or replies, social media networks are where we will find the true views on your brand. 
A social media platform doesn't have to conform to the same standards as a traditional media platform. This lends itself to being a source of, often unbridled, truth.  
How share of voice impacts Google search. 
What is the first thing you do when you're trying to find out more about a business? 
A Google search is now the first thing any stakeholder does. That could be a potential customer, team member or even a detractor to your business. 
The annals of the internet are infinite, as such anyone can unearth anything about you and your business. If negative information is coming up on page one of Google's search results about your business then that's not a great position to be in. 
It should be added that this isn't specifically linked to having the best media profile. We must now consider the whole picture and Google search and social media are now crucial tools and resources for businesses in the reputation building game. 
Consider if you will, a potential candidate searches for your business and finds a litany of negative reviews on Glassdoor. Through share of voice activation you can assess the issues which may be causing this and remedy the situation in the long term.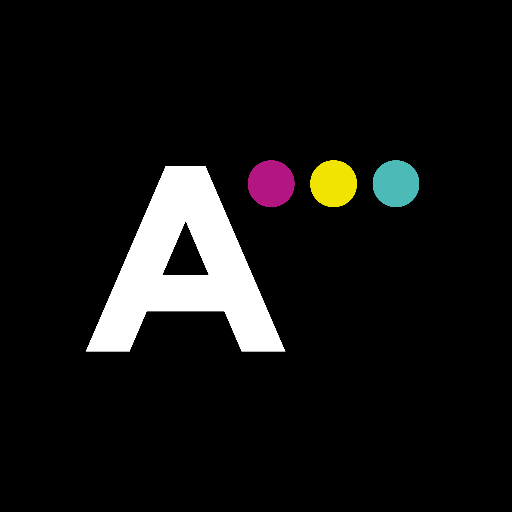 About AMBITIOUS PR
AMBITIOUS by name and by nature, we are a PR led communications agency that delivers integrated strategic communications - online, offline and everywhere in-between. Proud to be crowned winners of The Drum Magazine's RAR Best PR Agency of the Year.