If you were to step into the world of content marketing for start-ups and scaleups, what would you see?
Probably quite a bit of mediocre content. Loads of blogs and not much else. And then there's bunch of businesses that look like they're trying WAY TOO HARD.
In short, it's not a pretty picture.
And that's completely understandable. After all, founders have got a lot on their plates – planning, funding, branding, accounting, training, profit margins. The list goes on. It's easy to see why 'create content marketing strategy' might slip down the to-do list.
As every entrepreneur worth their salt knows – start-ups need customers and great people working for them. And one of the best ways to attract both is through amazing content (and a focused, flexible strategy driving it forward).
But obviously this is easier said than done. Some dive in in head first, but the results are often all action and no plan. All bark and no bite. Perhaps, all lime and no tequila. Anyway. You get the idea…
And the stats confirm it. According to one study by Ahrefs, 90.63% off content gets zero traffic from Google. Ouch.
Whatever way you look at it: that ain't great odds. But it's also far from the end of the story.
Content marketing offers huge benefits to start-ups and scaleups. When done well.
Compared to traditional PR channels, informative, customer-centric content is a more cost-effective, direct way to get the word out about your start-up.
Why content marketing is probably a great fit for your business
Content marketing is a particularly good fit for start-ups for scaleups. Here's why a content marketing strategy leads to scalable, organic business growth.
1 Builds trust
The whole point of content marketing is to position yourself as a trusted authority and give customers the information they need to overcome challenges and solve problems. This is particularly important for young businesses that lack the heritage and track record of other, more established businesses. Over time, your content will earn trust and awareness – as long as you keep it consistent, relevant and thoughtful.
2 Creates a personal brand
Content marketing helps you differentiate your brand from the rest and cement it in the minds of your audience. By telling the story of the company's founder, for instance, you are creating a personal brand and establishing greater validity to your newly-launched product or service. Often, the person behind the business has the experience and credibility needed to instil that all-important confidence in customers, and it's easier to create an emotional connection on a personal level.
3 Boosts brand advocacy
Brand advocates are a powerful way to build brand awareness, so the sooner you build a following of advocates, the better. Acting as third-party messengers via social media and word-of-mouth, brand advocates do a lot of the hard work for you. A robust content marketing strategy can help you form this community – and hit the ground running.
4 Works alongside SEO
If you're working on an SEO strategy, then relevant, quality content can help drive traffic and boost your SEO efforts. Search engine rankings are really important, and focusing on it as part of an overall content strategy can generate impressive results. But reaching those sought-after organic SEO results through human-first, highly-relevant content can take time. So get your skates on and start planning today.
5 Increases reach
Great content is a route to quicker wins on social media and paid campaigns. Having a strategy in place will help increase the reach of content, drive more targeted traffic to your website, whilst also creating an opportunity to capture data.
6 Builds your employer brand
Salary and perks can attract the best people, but company culture and values are just as important in the hiring process. Developing content that showcases the opportunities your start-up offers and tells the 'why you should work here' story will get your brand under the noses of your future rock star employees.
7 Keeps things authentic
Content is a great way to tell an authentic story. Enough said, really…
As a young company, you are perfectly equipped to lead the way in content marketing. More agile and able to make decisions and build strategy quickly, a focused, flexible strategy and clever implementation can help you stay ahead of the pack.
If you'd like some assistance producing a content plan based on facts, not guesswork, please get in touch for a free no obligation consultation.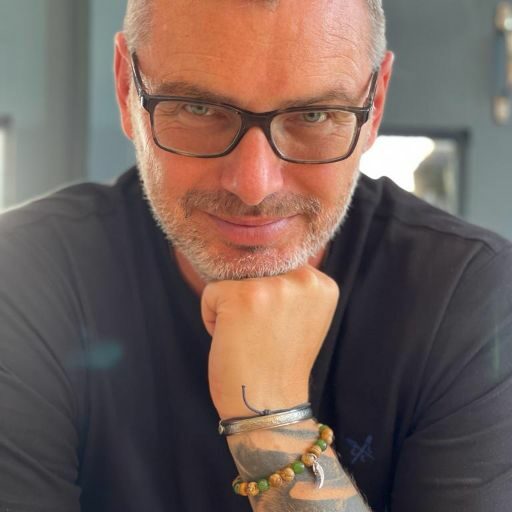 About Ben Hollom
25 years experience as an agency owner and Head of Marketing in the commercial sector, working with brands such as Zurich, Hastings Direct, Go Compare, The FA, AXA, Nestle, Sky and DELL. I now work with ambitious, growing agencies and businesses.