Why should I employ a web development company? Have you ever thought. Without an excellent website, your business simply cannot develop in the current digital era. It would be simple if all you required was a website, but what you actually need is a strong and effective online presence. However, many business owners are still ignorant of this fact today. Some people still give little thought to whether a website's claims about its goals, its vision, and the services it provides are accurate.  Fortunately, you are not one of them, and you have come to this page looking for information and solutions. You are probably wondering why working with a skilled web development company is the best way to achieve the desired outcome, which is an excellent website.
We are available to you to discuss the advantages of working with a web design and development company like WeAgile when creating a new website or redesigning an existing one.
Let's start by responding to some often asked queries.
What does a web development agency do?
A web development business with expertise may build a website from the ground up. Professional programmers and web designers at WeAgile have a wealth of experience creating digital goods (such as websites, applications, e-commerce sites, and software) for a variety of sectors. In order to find the best solution for you, web designers and web developers work together. They construct frameworks and databases, come up with innovative concepts, and decide on a language for both front-end and back-end development. The task of a web designer is to create the user interface or user experience. The team at WeAgile is skilled in many areas, including testing, deploying, and maintaining digital products.
Why shouldn't I just choose a web developer or a web designer who is a freelancer?
First off, WeAgile has a team of web developers, web designers, SEO experts, project managers, testers, and more. Since a single freelancer simply cannot have all of this knowledge, you will undoubtedly receive a product that is subpar. Not because they are not professionals, but simply because it is difficult for one person to be an authority in so many different fields.
Second, the WeAgile team will be able to continue offering you assistance and upkeep long after the website has launched. Many people are unaware that even after the website is launched, it will need to be updated frequently for a variety of reasons. For example, if your website is built in WordPress, there are frequent updates to the platform and plugins; if you want your website to rank well on Google, Google regularly updates its algorithm; etc. You need to stay on top of all of this, and more often than not, a freelancer won't be able to support you long-term due to other commitments.
Thirdly, clients will obtain the best level of service possible because a web development agency sets a great value on both its reputation and its long-term goals. Because you won't be able to leave a Google review or a Trustpilot review for an independent freelancer, work is frequently completed a little sloppier and, most likely, no one will ever find out if your website is not functioning as intended.  It is not even an exaggeration to say that we work with the best freelancers in the world. They are each true experts in their respective fields, but when it comes to web design and development, it takes a team (designers, developers, project managers, SEO experts, testers) to produce a top-notch outcome.
Fourth, your website will be delivered quickly and efficiently, and it will be a well-rounded final product because many professionals will have had input in the end product, often coming up with innovative ideas that will greatly benefit your company's digital presence. This assumes nothing completely unforeseeable happens (like a significant change in the scope of work). For instance, if a freelancer you are working with experiences a personal setback (such as illness or a vacation), your project will be completely abandoned.
Let's add another "layer of safety" for choosing a web design agency over a freelancer if the list above hasn't already persuaded you. An agency is always a legitimate firm with owners, directors, insurance, etc. They won't suddenly vanish one day or stop returning calls while the project is still in process.
Can you build your website without the help of a web development agency?
Yes, there are platforms like Squarespace or Wix where you can try your best to build a straightforward and appealing website. No matter how much you know about designing and constructing websites, you will never be able to match the experience of a web development business.
Working with a web development company like WeAgile has a lot of benefits. Here is a succinct list of them:
You will be able to achieve more in a shorter period of time,
You will benefit from the latest technology edge,
Your web presence will be bespoke,
Your website loading speed will be superb,
You will have a strong competitive advantage,
Your web presence will be reliable, secure and sustainable,
Your web design will be impeccable,
Your website's user experience will be on the spot,
The overall quality of the website will be much higher,
The website will be developed based on an effective web development strategy.
We hope we answered some of your questions and removed any doubts you might have had about choosing a web design and development agency. But if you still have any questions, please do reach out and we will get back to you in no time.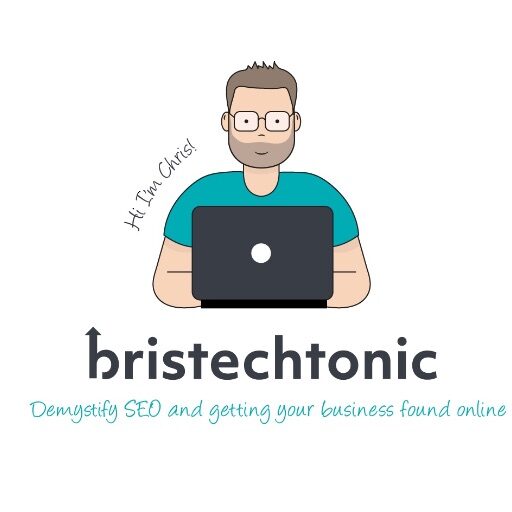 About BrisTechTonic
Leading Bristol SEO Company BrisTechTonic offer affordable and professional SEO services for small businesses. I'm Chris, and SO not an SEO Agency in Bristol. I help small businesses in Bristol and beyond gettting found in search results.